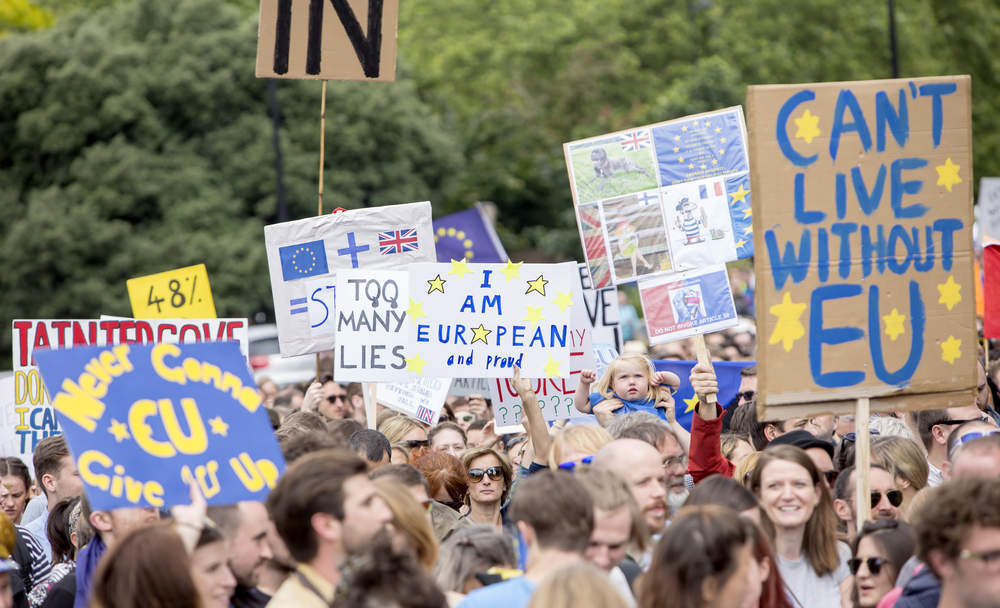 The majority of British voters think that the decision to leave the European Union (EU) was a mistake for the first time since the referendum, according to a YouGov survey for The Times published today.
Forty-five percent of 1,590 respondents said that in hindsight, the country was wrong to vote for Brexit, 43 percent stand by the decision to withdraw from the bloc and 12 percent said they didn't know.
However, on the whole, people stuck to the side they voted for in June last year.
About 85 percent of people who voted to leave still thought it was the right decision, while 89 percent of people who voted to remain thought the result was the wrong decision.
"My expectation is, as I've said before, the people will probably [lean] more towards 'Bregret' to some degree, simply because Brexit will require some compromises and some people's high hopes will be disappointed," said YouGov research director Anthony Wells.
"However, there's scant sign of it yet and people's opinions are often much harder to shift than you'd think," he added.
Another YouGov poll published earlier this week found 44 per cent of people opposed leaving the EU, while the same percentage supported Brexit.
Britain's Conservative prime minister Theresa May is set for a landslide victory in June's general election, taking as much as 50 percent of the vote.