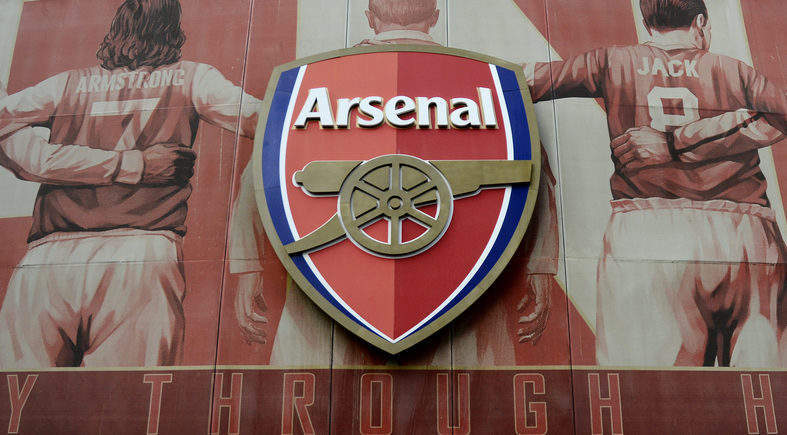 Russian billionaire Alisher Usmanov is considering giving up on his dream of owning Premier League football club Arsenal.
The mining mogul currently owns a 30% stake in the club. He hoped to purchase the 67% stake held by American businessman Stan Kroenke, having made an unsuccessful $1.3bn bid last year.
Despite pressure from Arsenal fans for Kroenke to sell up, the majority stakeholder has held firm and kept Usmanov at bay. The club has resisted handing him a place on the board, frustrating the stakeholder in his efforts to turn Arsenal into a global powerhouse.
So it seems Usmanov will relent in his attempts to buy Arsenal after 11 years with the club, the FT has reported.
According to a source close to Usmanov, the Russian businessman has said that he is willing to sell to any party other than Kroenke.
Given his lack of seat on the board, little say in big decisions at the club and Kroenke's hostility towards his fellow shareholder, Usmanov has a tough task on his hands finding a willing buyer.
But could one of these former suitors be interested in taking on Kroenke? Verdict looks back at some of the names linked with an Arsenal takeover in the past.
Aliko Dangote
Dangote, currently the richest man in Africa with an estimates fortune of $12.5bn, first expressed an interest in purchasing a stake in Arsenal in 2010 when the club's fourth-largest investor, Lady Nina Bracewell-Smith, announced her intentions to sell her 16% stake.
She eventually sold her shares, valued at £160m, to Kroenke, which made him the club's majority stakeholder. However, Dangote has continued to express interest in purchasing Arsenal over the years.
As recently as 2017, Dangote announced in an interview with Bloomberg that he would soon launch a takeover bid so that he could remove Arsene Wenger as manager. The Arsenal board has since done that without Dangote at the helm. However, that is unlikely to stop him from considering a bid, or at least talking to the media about it, this time around.
Mathieu Flamini
Fans pleaded with former Arsenal midfielder Flamini, now the owner of energy industry company GF Biochemicals, to purchase the club from Kroenke during the 2015/16 Premier Leauge campaign, as the club missed out on its first Premier League title since 2004.
Many football fans believe that Flamini is now a billionaire thanks to GF Biochemical, which became the first company to mass produce the little-known chemical compound levulinic acid. However, the former footballer has denied these rumours.
The rumour is likely related to the projected value of the levulinic acid market, should it emerge as a potential replacement for oil. It is estimated that the industry would be worth $10bn, with GF Biochemical poised to take the lion's share of the market.
If that is the case, Flamini could be a potential Arsenal owner in the future. However, this time has probably come slightly too soon.
Jay-Z
After declaring himself as an Arsenal fan in 2010, rap icon and sports fanatic Jay-Z admitted that he would be open to investing in the club if the right opportunity ever arose.
It did that same year, as Bracewell-Smith's 16% share became available.
Speaking to the Daily Star, Jay-Z said:
"I am at the stage of my career where I am ready for another investment like this.

"While I am over, I have been invited by the club to see a game and at the same time I will sit down with the woman who is selling her shares and we will talk business. I would like to think we can come to an arrangement because it's a dream of mine to own a major percentage of Arsenal."
However, the arrangement never materialised, with his fellow American Kroenke taking the spoils.
Qatar Investment Company
Rumours circulated in 2013 that the Qatari royal family were set to purchase Arsenal through the Qatar Investment Authority, a $300bn fund bankrolled by the nation's vast oil reserves.
While those rumours came to nothing – likely because of Kroenke and Usmanov's resistance to sell – it is easy to see Qatar buying a stake in the club if the opportunity arises, given how much it has invested in football in recent years.
Qatar Sports Investments currently owns Paris Saint-Germain. It has bankrolled the French club's push to become one of Europe's elite clubs. Its investment includes the $200m signing of Brazilian star Neymar. Spanish club Malaga CF also falls under Qatari ownership.
Stan Kroenke
Usmanov has insisted that he won't sell to Kroenke.
Yet, so too did Bracewell-Smith, who sold out to the sports mogul in 2010. As did former chairman Peter Hill-Wood. He famously said that "we [Arsenal] don't need Kroenke's money and we don't want his sort", before selling him his shares in the club.
It might not please Arsenal fans, but Kroenke has a history of getting his way. As he is unlikely to agree to sell up, he seems best poised to continue his push for total ownership of the club.