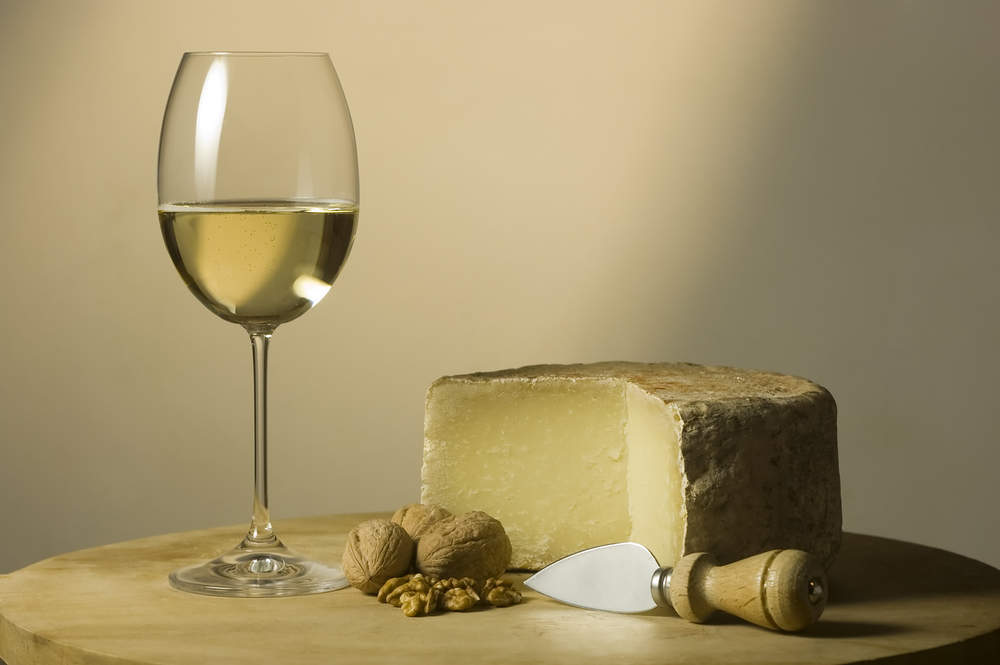 Everybody who's anyone loves a wine and cheese board — it's the ultimate sophisticated way to end an evening meal.
And there are few wines more delicious than our little sparkling friend, Prosecco.
But what you may not know is that cheese and Prosecco have been combined into one deliciously decadent dish that simply can't be beaten if you're a fan of the pairing.
Ubriaco al Prosecco cheese isn't a modern phenomenon riding on the coat-tails of the Prosecco trend that's been gripping the UK over the past few years. In fact, Formaggio Ubriaco can trace its roots back much further.
Ubriaco, whose name translates to drunken cheese, comes from a town called Treviso in the Veneto region of Northern Italy. Local legend has it that during World War One, local families sought to hide their cheeses from passing soldiers.
They did so by sticking whole wheels of cheese into barrels of wine. And that's basically how people make Ubriaco to this day, with a few refinements of course.
The cheese making process almost died out in recent years. Thankfully, an highly-regarded food selector in Italy saved it a few years ago by suggesting an artisan should try making it.
Unpasteurised cow's milk cheese ages for around 18 months. In the last six months of its life, creators bathe the cheese in wine. This can be any kind of wine from merlot to cabernet, but the really popular option these days is Prosecco.
Often producers include the skins and seeds of the grapes in the wine mixture. This gives Ubriaco a real Prosecco-y smell when one cuts into it.
The texture of the cheese is very soft and crumbly and it's best with potatoes and polenta. However, it's also an excellent table cheese if you prefer to enjoy it with just a glass of Prosecco itself.
It can be pretty difficult to get your hands on Ubriaco al Prosecco. But while you won't find the cheese in the supermarket, you can purchase it from some online Italian food stores. In addition, the Drunk Cheese stall in London's famous Borough Market sells Ubriaco every day of the week (except Sundays!)
If you're a fan of wine or cheese this is definitely a decadent treat you simply must try!