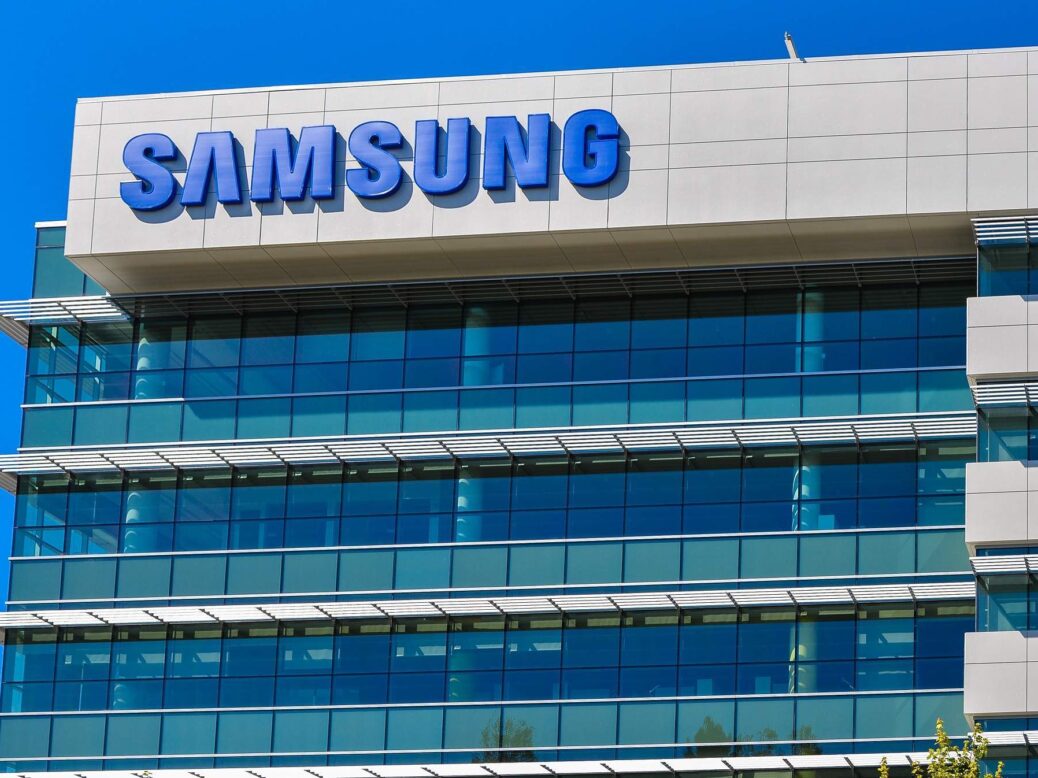 After five months in court, the Samsung group leader's trial is coming to an end.
Lee Jae-yong, the tech giant's acting head, is on trial for bribery, embezzlement, and corruption, linked to the impeachment of South Korea's former president Park Geun-hye.
Lee is accused of giving donations worth $36m to organisations linked to president Park's friend and confidante, Choi Soon-Sil, in order to achieve the government's support in restructuring Samsung so Lee would become the official group leader.
He is currently standing in as chairman for his father, Lee Kun-hee, who suffered a heart attack back in 2014 and has been ill ever since.
Final statements were made today, in which prosecutors called for a 12-year jail term for Lee. If the court finds him guilty, this would be the longest prison term on record for an executive of a South Korean conglomerate.
Lee said:
I have never asked anyone, including the president, for anything for the company or my personal gain. I deeply regret that I have given such disappointment and apologise.
Reuters reported that Lee had to stop to hold back tears several times whilst on the stand.
How has Samsung been affected by the political scandal?
Lee has been in detention since February as part of the bribery trial.
Since then, Samsung has managed to shake off the scandal.
The company reported record quarterly profits in July, thanks to a rise in global demand for its memory chips.
It had an operating profit of $12bn in the three months to June, up 72 percent on the year before.
However, all is not so rosy. Samsung has reportedly been hiding the sales of its latest smartphone, the Galaxy S8, because they were significantly lower than sales of its S7 device, released 12 months prior.
When the S7 was released in 2016, its estimated sales were around 12m in the first two months, compared to the S8's supposed 9.8m sales in the same period.
The company's smartphone division is starting to be affected by the growth of cheaper Chinese brands, such as Huawei, and the global expectation surrounding Apple's 10-year anniversary iPhone.
What will happen to Samsung Electronics if its chief is found guilty?
One of the company's investors told Reuters that there are concerns over how Samsung will continue to function over the next few years.
Park Jung-hoon, fund manager at HDC Asset Management, said:
"It (Samsung Electronics) is doing well now, but will his absence show up in its performance two, three, five years from now? That's the question."
Today, Samsung's share price is down 0.25 percent.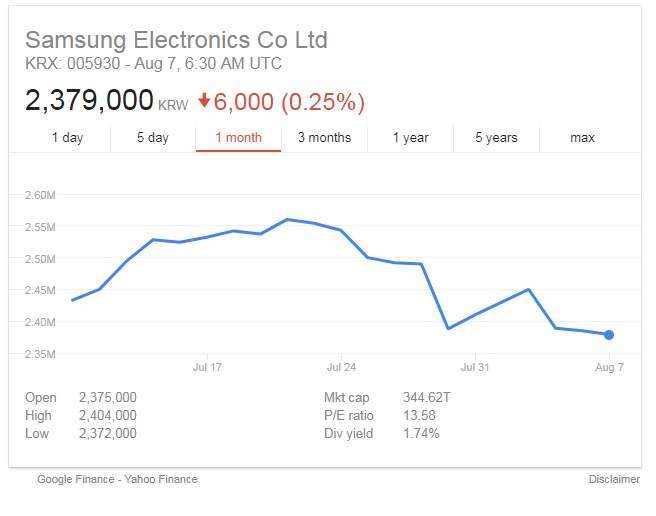 The court's decision on Lee will be made on 25 August.