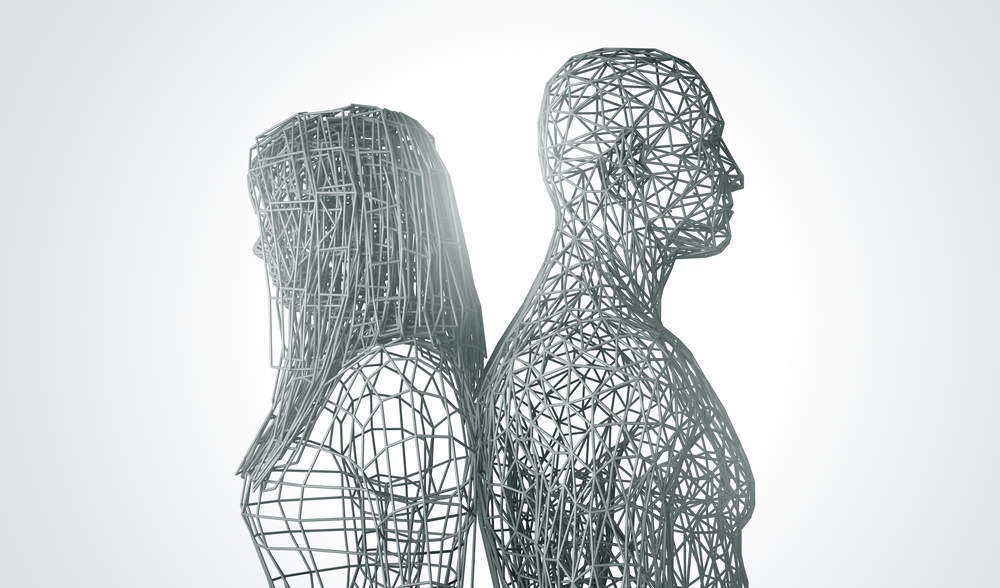 Some days it feels like technology isn't moving fast enough.
Why can't my Android calendar sync to my mac calendar? How is it I still don't get signal in Central London? It's 2017 and my hoverboard is now two years overdue.
Other days things seem to be moving very fast indeed.
Did you know Uber already made a beer delivery with a self-driving truck? Amazon's got a store where you just walk in, grab stuff and walk out; the computer knows what you took.
Oh look, hoverboards.
Years ago a robotics professor told me about his work on robot ethics.
How well do you
really

know your competitors?

Access the most comprehensive Company Profiles on the market, powered by GlobalData. Save hours of research. Gain competitive edge.
Company Profile – free sample
Thank you!
Your download email will arrive shortly
Not ready to buy yet? Download a free sample
We are confident about the unique quality of our Company Profiles. However, we want you to make the most beneficial decision for your business, so we offer a free sample that you can download by submitting the below form
By GlobalData
We were talking about how people react to what he does, the questions he wrestles with — Can you fall in love with a robot? Can a robot fall in love with you? What does it mean if you beat one up? What are the consequences of integrating life-like robots into human society?
I could not resist asking whether people rolled their eyes and mumbled something about Asimov when he told them how he spends his day.
He conceded it seems a little far-fetched but said these things are likely to become reality no matter how long it takes.
Given the rather murky ethical problems they pose it's probably a good idea to get way out ahead of them.
Wouldn't it have been nice if we'd spent a couple years debating the risks of online identities before they became essential to most people's lives?
This was in 2014, a time when life-like robots seemed at once far away and just around the corner.
To be fair, there already were sex robots in 2014 (yes, we're talking about sex robots, don't act like you didn't know).
But it felt then as if they haven't quite made it yet.
Noel Sharkey, professor of artificial intelligence and robotics at the University of Sheffield and co-director of the Foundation for Responsible Robotics told Verdict the age of the sex robot may have already begun.
They're not round the corner now. Companies have started shipping them, so they're in the street.
The foundation just released a consultation for policymakers on the implications of sex robots.
For him this is far from a hypothetical question.
Several companies are already shipping sex robots, in various stages of realism, and a round of headlines went out this week proclaiming "the Robots are here!"
It should be noted this is not exactly new; a quick googling shows a version of this story doing the rounds every other year or so, but there definitely is some movement in the industry.
The Third International congress on Love and Sex with robots takes place in December at Goldsmiths University and apparently there are plans to open a coffee-and-robot-blowjob cafe somewhere in Central London.
The sex bots are here, so what do we do?
Despite the appearance of at least some momentum for sex robots it is still an open question whether they will ever really form a market in their own right.
A number of surveys have gone out gauging consumer demand but Sharkey said they don't give much of an indication. They're too broad.
You can't take too much from them because people don't know what they are yet. Some of the questions are things like 'Would you date a robot if it looked exactly like a human and talked like one?' Well, that's a no-brainer. We couldn't really tell from the surveys whether it was going to change social norms and get used in the mass way or whether this will be a niche, fetish thing like blow-up dolls were.
According to Sharkey the big four companies claiming to be shipping them won't reveal actual sales figures.
One of the main impediments to sex robots catching on is verisimilitude — if not exactly a believable reality at least a plausible one is required.
While nobody would ever be able to successfully convince themselves their RealDoll — one of the companies shipping what could easily be described as sex robots today — was a real human, they could develop a close-enough feeling if they're able to suspend disbelief just long enough.
This works well with movies. Nobody actually thinks James Bond is going to get killed because we all know James Bond doesn't exist.
With the right kind of encouragement we can put that out of our minds just long enough to be a little relieved when he inevitably escapes.
The difference is movies are more or less a one-way exchange whereas sex requires more engagement on both sides. To put it simply, for most people to truly enjoy sex there has to be at least a convincing pretense the other wants to be there. We desire to be desired.
For the Foundation for Responsible Robotics report Sharkey and his team interviewed a number of sex workers on how their clients managed to overcome that same hurdle in a human, if transactional, setting.
They would generally say once money has passed hands the client wants to pretend the money never passed hands. They want that quite badly and they don't want them faking an orgasm, they want them to have a real one. They said clients will often want to get in their heads and understand their lives. They want to party with them, take drugs and drink and that sort of thing. It's a sort of pretense because, as (the sex workers) say, somewhere in the back of the client's mind they know they've paid for this.
In the case of sex work the suspension of disbelief is actively encouraged. Part of a sex worker's job really is to maintain it. Presumably it works well enough; the sex industry seems to be doing fine for customers.
With a robot on the other hand, until we get to sci-fi levels of verisimilitude (think Westworld or the Lucy Liu-bot from Futurama) it will be considerably harder for people to immerse themselves in whatever fantasy they need.
It's a fictive relationship, essentially. It can't bond with you back, the best it can do is fake it. So I think it would be quite unsatisfactory from that point of view.
If they do get so real as to pass for human the implications change.
The main concern at the moment is the objectification and commodification of women's bodies, as well as the encouragement to think of sex as easy, transactional and always to hand.
That part seems like another no-brainer: of course it's objectifying, you're doing something with an object made to look like a human.
On the other hand the experience could more be teaching users to think of sex as an emotionless and solitary pursuit rather than rendering as objects without agency the women depicted.
It's not necessarily wrong to objectivity an object.
This is a train of thought that can go on all night but there could be real consequences.
Andrea Dworkin's 1981 book Pornography: Men Possessing Women argued that by reducing women to sexual objects on the screen and magazine page the pornography industry was complicit in violence against women.
The veracity of that claim has never been satisfactorily answered. This is largely due to the covert nature of that violence and it's historically seldom being reported if not outight condoned.
A dramatically higher than average mortality rate for sex workers does suggest a link between commodified sex and violence against women but other factors such as the time and place of work (night), operation by criminal gangs and the inherently illicit nature of the industry also undoubtedly play a role, and there is no way to know how much pornography contributes.
One could argue having sex robots would decrease the risk of violence against women by giving men an outlet for their aggressive impulses.
Indeed, one of the most well-known sex robots features a personality setting called Frigid Farrah – "shy and reserved".
Sharkey and others have inferred from this that the setting causes the robot to "resist" in a way that some men might want.
You can make of that what you will.
It may only be in the hands of empirical evidence that we learn whether sex robots would tame or encourage violent behaviour. For robotics ethicists such as Starkey it's also a question of how we shape ourselves and behaviour in the world.
Sharkey said:
Kant talked about you shouldn't be cruel to things. He thought of animals as things, the way we think of robots: clockwork sort of things. But he says you shouldn't be cruel to things because of what it will do to you morally in regards to other people.
He described a hypothetical population of Dorian Grays (Verdict's imagery, not Sharkey's), acting out in secret their most violent and horrific impulses on something they just manage to believe is a real person.
After, they go back to their lives as parent, lover, teacher, or friend. Nobody needs to know, the image remains hidden.
But he stressed there's no evidence for this scenario. It might just as well be those people learn to enjoy the cruelty more and the true image grows ever more monstrous.
If you had places you could go to and do this, and met other people who were doing it, it might make the whole act more acceptable to you. We really don't know.
The robotics professor I spoke to years ago told me he'd imagined putting a lifelike child robot in with a group of human children.
What does it mean if they attack him, he asked.
Human beings respond differently to things that look like us. Our brains are wired to recognise human features on an external mass and empathise with that mass, at least to some degree.
Certainly more than would happen with a rock, that's why nobody cares if you break a rock. By knowingly subverting that impulse, the professor told me, we begin to muddy our own conception of what a human is.
Speaking generally about the impact sex robots would have on society, Sharkey said:
We need societal discussion of this, before they're suddenly on us, everywhere. I don't know if that's going to happen, I'm not a futurologist but it's worth looking at this in advance.