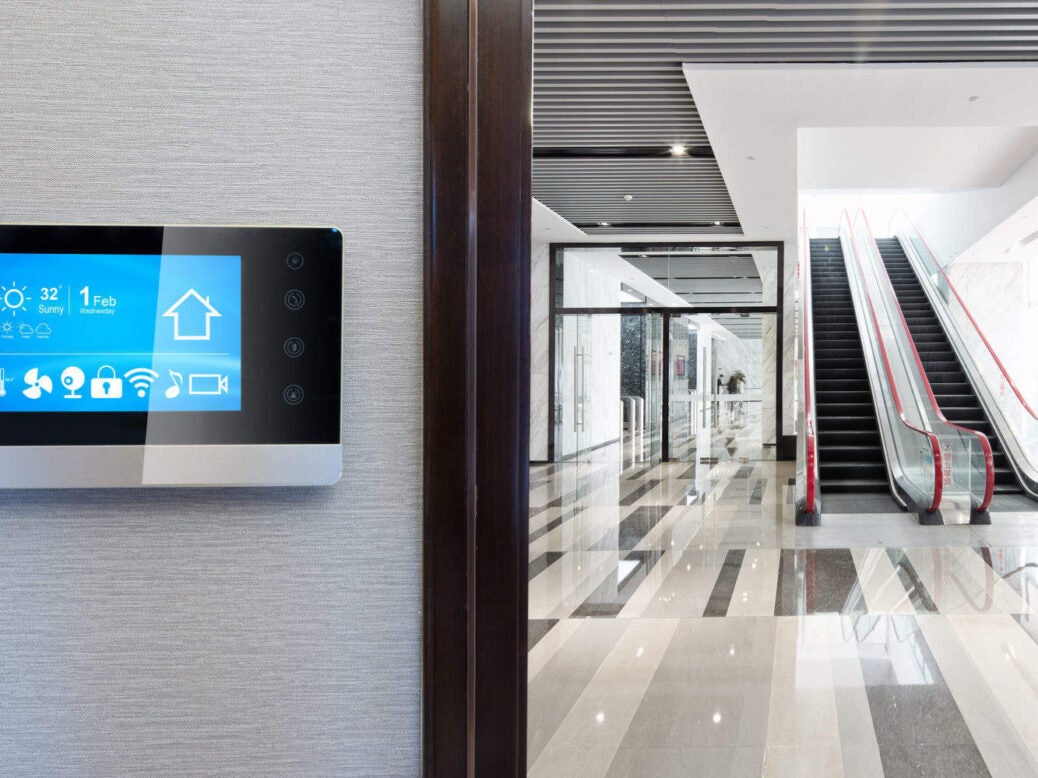 Meetings are an unavoidable part of business. Studies have found that the average worker spends almost 23 days a year in meetings, and that doesn't including the time spent travelling to off-site locations. Despite that, according to a new study, businesses are doing little to ensure that visitors get the most out of meetings.
Some 40% of office visitors leave with a bad impression of the company as a result of time-consuming security checks, unfriendly employees and schedule delays, according to the Integrated Visitor Experience report, published by visitor management software company Proxyclick.
Having polled more than 2,000 office workers in the United Kingdom and United States, 71% said that unfriendly receptionists were the cause of their bad experiences. Likewise, past studies have found that as much as 50% of all meetings in the US start late, which make them significantly less effective.
But what is being done to improve the workplace experience and get the most out of meetings?
The smart office of the future
In a bid to solve many of the issues reported, Proxyclick had devised the Integrated Visitor Experience (IVE), a way for forward-thinking organisations to better connect with their guests.
Gregory Blondeau, Founder of Proxyclick, said:
"Not five to ten years ago, the visitor experience did not really exist, the basic process simply covered how someone is received in a building or premises and how they're able to move around.

"Today, the rise of smart buildings, developments in automation, open application programming interface standards and cloud technology, have changed the game. Now, forward-thinking organisations are implementing fully-integrated solutions, enabling the Integrated Visitor Experience to begin the very moment they connect with their guest."
Here are some of the new technologies that will help to improve visitor experience in the office of the future:
Visitor Management Solutions
Visitors often have to go through lengthy security checks. They may be required to register their license number before they can enter a carpark, or fill out forms before they can enter the premises.
However, modern Visitor Management Solutions (VMS) allow visitors to begin these security procedures before they arrive, meaning that there is less chance of delays.
High tech solutions include apps that allow visitors to enter necessary information in advance via a smartphone or tablet, or integrated notification systems that inform employees when a visitor arrives via text message or email.
Entry systems
Offering a hassle-free visitor experience cannot compromise the security of a business. However, implementing automatic entry systems that grant access to authorised visitors can help to reduce entry times.
These solutions rely on key cards, barcodes, or tokens with predefined permissions depending on the visitor's needs, which grant entry to certain doors, gates and turnstiles.
To avoid having to hand out passes to visitors upon arrival, businesses can issue QR codes in advanced. Stored on the visitor's smartphone, this can then be used to enter the building upon arrival.
Biometrics, such as facial recognition technology, is another possible way that businesses could improve efficiency while ensuring that the premises remain secure. By granting access through facial scans, this ensures that only those issued entry are able to gain access to the building.
Room and resource booking solutions
Companies are increasingly turning to meeting room management systems to ensure that employees have access to space at the times that they need it. These allow employees to request and reserve rooms at particular times through mobile devices, calendar tools and apps, or through on-site solutions.
Likewise, a similar system can be used in car-parking areas, helping to maximise occupancy and keep track of who is on the premises at any given time.
In order to further improve the parking process, businesses can introduce number plate recognition technology, which, similarly to the use of entry systems, only grants access to pre-approved vehicles.
Angela Edwards, Site Deliver Consultant at Vodafone, explained how integrating a parking management system helped to reduce the frequency of a full carpark:
"We had a significant number of parking spaces booked out that were never used.

"With our visitor parking spaces often full, we believed provision was too low for the site's needs. However, once staff began preregistering visitors through the VMS, with the secondary option to reserve a space, suddenly, we were only using half the parking capacity."
Robotics
Given how frequently negative interactions with human employees can cause dissatisfaction for visitors, the report suggests robots as a possible solution.
Advancements in robotics mean that these machines can now be used to perform many front of house tasks, such as greeting and checking in visitors, providing directions or contacting employees.
Read more: What to expect from the airport lounge of the future