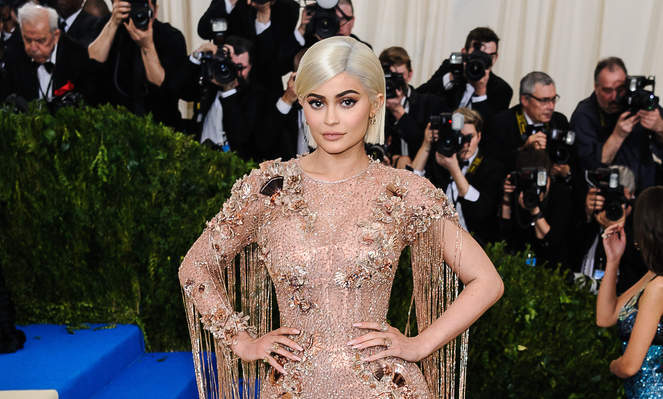 Snap — the parent company of disappearing messaging app Snapchat — took a $1.3 billion hit yesterday after socialite and reality TV star Kylie Jenner tweeted she had gone off the app.
Jenner is one of Snapchat's most popular users and investors are finely tuned to anything that might influence Snapchat's young user-base, fearing fickle youngsters might abandon the app.
Snapchat is facing competition from Facebook's Instagram — which has imitated many of Snapchat's features.
After dropping almost 8%, Snap shares closed 6% down on Wall Street last night, and are now back near $17, the price Snap was quoted when it listed on the New York Stock Exchange a little over a year ago.
sooo does anyone else not open Snapchat anymore? Or is it just me… ugh this is so sad.

— Kylie Jenner (@KylieJenner) February 21, 2018
Jenner back-tracked just ten minutes later, however. She told her 24.5m Twitter followers she "still loves" the app.
still love you tho snap … my first love

— Kylie Jenner (@KylieJenner) February 21, 2018
Earlier this month over one million Snapchat users signed a petition calling for the image messaging app to revert back to an older version.
Snapchat began rolling out a major new update, announced back in November 2017, in mid-February.
The new design mixes features such as Stories and direct messages, as well as celebrity Stories and Snapchat Discovery (Stories collated by Snapchat staff) together on two tabs.
Last week chief executive Evan Spiegel the billionaire creator of Snapchat told the Goldman Sachs Internet & Technology Conference people just needed time to get used to the new update.
He said:
The complaints we're seeing reinforce the philosophy. Even the frustrations we're seeing really validate those changes.

It'll take time for people to adjust, but for me, using it for a couple months, I feel way more attached to the service.
However, Spiegel is unlikely to be too concerned.
Spiegel was yesterday crowned the highest-paid US chief executive of 2017, with total remuneration of $638 million. After the company's IPO last March, Spiegel got a $636.6 million stock grant that will be payable through 2020.
Spiegel also received more than $1 million in additional compensation related to medical and life insurance premiums, legal fees and more than $500,000 in personal security costs.
Earlier in February, Snap shares rose 38% in a single day after beating Wall Street's forecasts for the first time since going public.