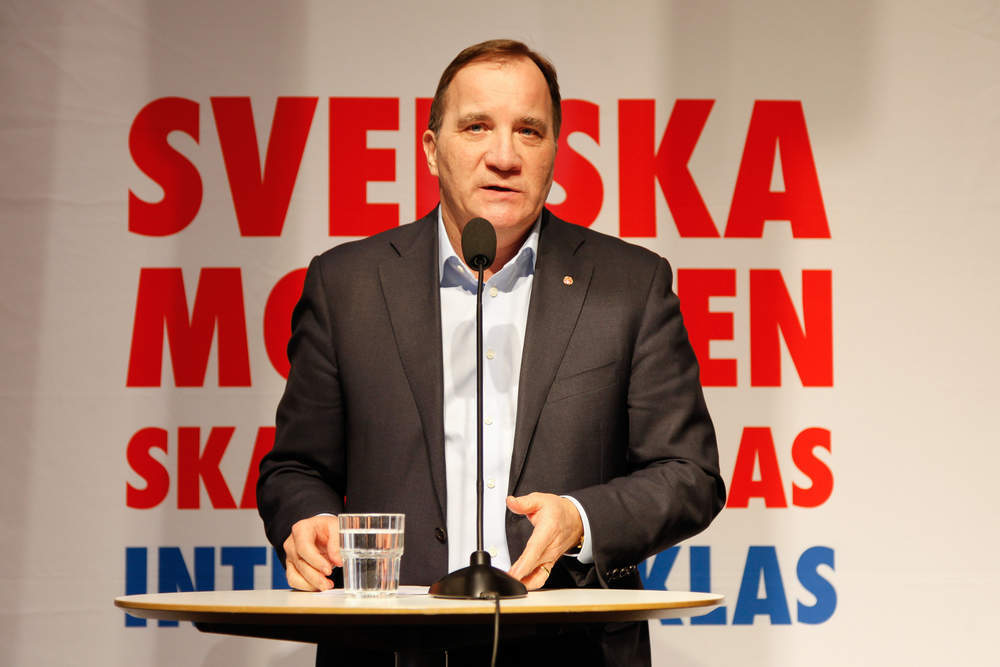 A botched outsourcing deal has led to one of the largest security breaches in Sweden.
Swedish prime minister Stefan Lofven has reshuffled his minority cabinet in an attempt to restore stability after three of his ministers were confronted with a no-confidence vote.
The country's interior minister Anders Ygeman, and infrastructure minister Anna Johansson "requested to leave," Lofven said.
Sweden's defence minister Peter Hultqvist will remain in the cabinet despite calls for him to step down.
Lofven made his position clear at a news conference on Thursday:
"We are living in uncertain times. I have chosen what is best for the country. I don't want to bring Sweden into a political crisis," Mr Löfven told a press conference on Thursday.
What happened?
In 2015, the agency Transportstyrelsen awarded its IT maintenance contract to IBM, which then gave the work to subcontractors in the Czech Republic and Serbia.
The agency's former director general, Maria Agren, was sacked in January 2017 and subsequently fined $8,000 (£6,000) for gross negligence.
She had handed over confidential information to foreign sources, risking Sweden's security.
What is the extent of the damage so far?
The compromised data could include records about military personnel, vehicles and contingency planning, according to the armed forces.
It could also include databases of people suspected of committing crimes and the addresses of Sweden's fighter pilots, according to Swedish media reports.
The security police said the situation was serious but manageable.
One report said three Czech IT workers had access to two police databases used for checking driving licence applications, according to the BBC.
The armed forces said the situation could be contained. All registration of important military vehicles were not affected.
Sweden's Transport Agency insisted that there is no cause for concern:
"We have no indications indicating that data was disseminated improperly, so we do not see any direct cause for concern."
However, Anna Kinberg Batra, leader of the country's main opposition party has insisted that the breach is serious.
"Sweden's security has been jeopardised. The most sensitive data of people risks falling into the wrong hands, and still the government can't answer why it did not take this more seriously earlier."
Her statement was echoed by Lofven:
"This is a disaster. This has exposed Sweden and Swedish citizens to risks."
 What now?
Four parties in the opposition centre-right Alliance bloc are pushing the Swedish parliament to hold a vote on the crisis.
For the government to be forced out, 175 of parliament's 349 MPs would have to back a no-confidence vote.
Sweden's general election is scheduled for September 2018.