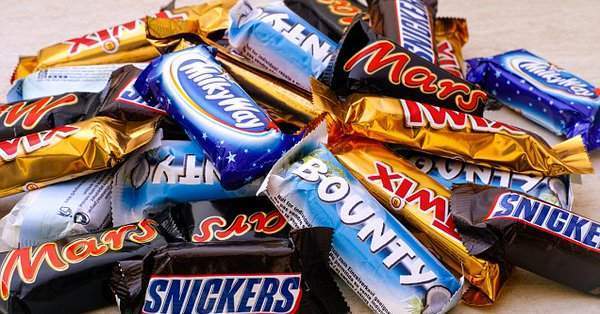 Swiss food and drink company Nestle, one of the world's biggest chocolate manufacturers, will remove 10 percent of the sugar content from all its confectionery goods in the UK and Ireland by 2018.
Nestle said the cut will result in about 7,500 tonnes less sugar across its wide range of sweet treats.
The food giant currently owns brands including Aero, Dairy Box, Drifter, KitKat, Lion, Milkybar, Munchies, Polo, Quality Street, Rolo, Smarties, Toffee Crisp, Walnut Whip and Yorkie.
KitKat, the crispy wafer fingers covered with milk chocolate, is one of the company's most popular products. A 4-finger Kit Kat contains 22g of sugar.
The NHS recommends no more than 30g of sugar should be consumed a day.
We're fully supportive of Nestle's commitment to reduce sugar in their confectionary by 10 percent by 2018. Hopefully this means they are well on their way to achieving the recommended 20 percent reduction by 2020. They've shown it can be done and now other manufacturers must follow suit," Jenny Rosborough, a nutritionist and campaign manager at Action on Sugar, a group of specialists concerned with sugar and its effects on health told Verdict in a statement.
Nestle's announcement comes in response to the UK government plans to introduce a sugar levy on soft drinks and potentially on food.
"The 10 percent reduction is not a case of a straight swap of sugar for another ingredient – it will be achieved in a number of different ways so that we can make sure that the taste is as good or better from product to product," a Nestle spokesperson said.
"We are not announcing specific changes to brands at this stage but over the coming months and years we will introduce revised products that make incremental reductions on sugar in different ways that, when added up, make a big difference overall to the nation's diet while still maintaining taste."
The Office for Budget Responsibility estimates the soft drinks levy could add between 18p to 24p to the price of a litre of fizzy drink if the full cost is passed on to the consumer.
This amounts to an extra 6p on a regular can of Fanta and Sprite, and an extra 8p on a regular can of Coca-Cola, Pepsi and Irn-Bru.
Last week, Irn Bru, described as Scotland's national drink — after whisky, said it will slash its sugar content by half from from about 10g per 100ml to just below 5g before the new tax comes into force in April 2018 to avoid the extra costs.
AG Barr, the Scottish soft drink manufacturer which produces Irn Bru as well as Rubicon and Tizer said the move was part of a "long-standing sugar reduction programme."
In November last year, the Japanese maker of Lucozade and Ribena said it planned to invest tens of millions of pounds in its factory at Coleford, Gloucestershire, as part of a "brave" initiative to cut 50 percent of the sugar from its drinks.
The drinks manufacturer said that future products would have less than 4.5g of sugar and that all of its drink packaging would be changed to clearly display the calories on the front.
Nestlé is the latest household name to commit to making everyday products healthier and we're delighted this is just the start of its efforts," said Duncan Selbie, chief executive at Public Health England (PHE).
"This sends a clear message that reducing sugar in food is possible, even in products that are typically harder to reformulate," he added.
Eleven to 18-year-olds in the UK consume, on average, the same amount of sugar as 20 chocolate chip biscuits a day, according to the Obesity Alliance, a coalition of over 30 organisations working together to prevent obesity-related ill-health.