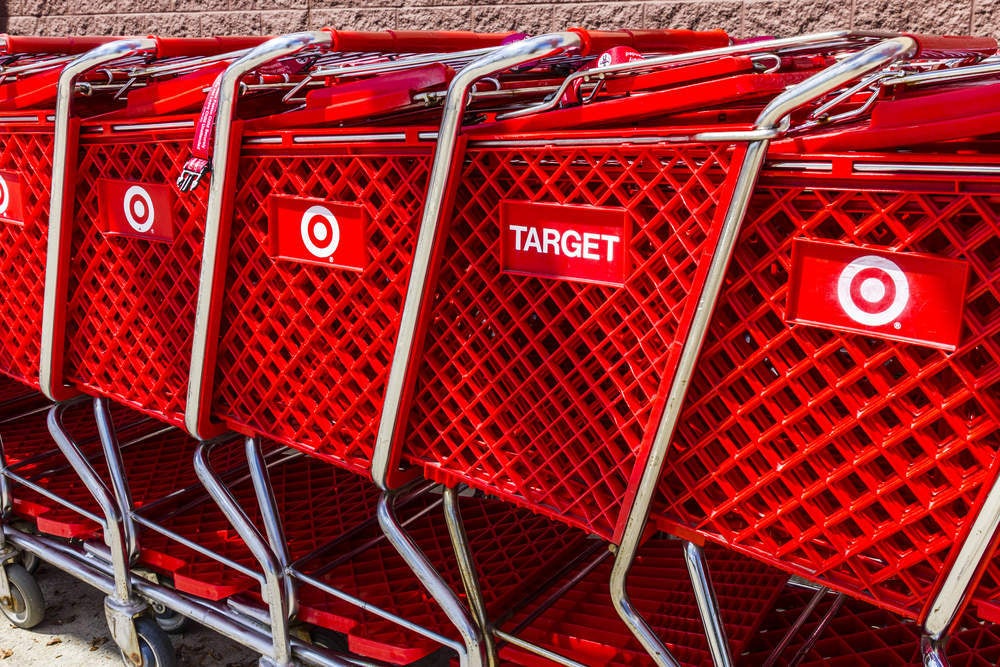 If you ever look at the front page of a newspaper from around 1900, you'll notice a stark difference to today's publications.
The type is dense, there are no pictures, and it all just looks, well, a bit boring. Such dullness would put many of today's readers off engaging, no matter how interesting the content.
Target, the US retail giant that today announced a dismal set of results, is a bit like those newspapers of yesteryear. Its content – in this case the products it sells – is good; but the way it presents that content is unimaginative.
That's one of the reasons its sales are falling overall, and at a particularly sharp pace in its stores.
While Target's shops are well maintained and well staffed, most departments are merchandised in a very functional way.
Even non-food products are displayed on supermarket style shelves, which are arranged to create aisles. It's basically one big, neatly arranged warehouse crammed with product.
Read more: Use-by dates on food could have expired
In the days before online this probably made sense. Back then stores were the destination for almost everything – from pickled cucumbers to pillows – which necessitated an orderly layout.
It also meant that, provided prices, products and location were all OK, customer traffic was almost guaranteed.
Today that world has gone. Internet shopping has given us a bewildering array of choice, all available at the click of a mouse.
So now stores need to do things that make us want to go there. And when we are there, they need to stimulate us into spending.
It's a simple concept, but one that seems to have evaded Target, where the rigid aisle format, just like that old newsprint, inhibits people from engaging.
Ultimately, this makes the shopping experience less interesting which reduces visit frequency and limits the number of things people buy on impulse.
This is a shame as Target's assortment is still well regarded.
GlobalData research shows that Target scores highly for value, quality, and uniqueness for its own brand products in categories like home and apparel.
Read more: London is officially the world's top destination for luxury retail
To showcase this strength better, Target does not need to completely redesign its whole store format. It can do a number of relatively simple things to lift the shopping experience.
These include improving displays, making departments like homewares less structured with lower level fixtures, and ensuring that products – especially in fashion and home – are cross merchandised to create room and outfit suggestions.
Just like the old newspapers had to adapt to the rise of radio and television, Target needs to turn a store concept designed for an analogue world into one that is relevant in the digital age.