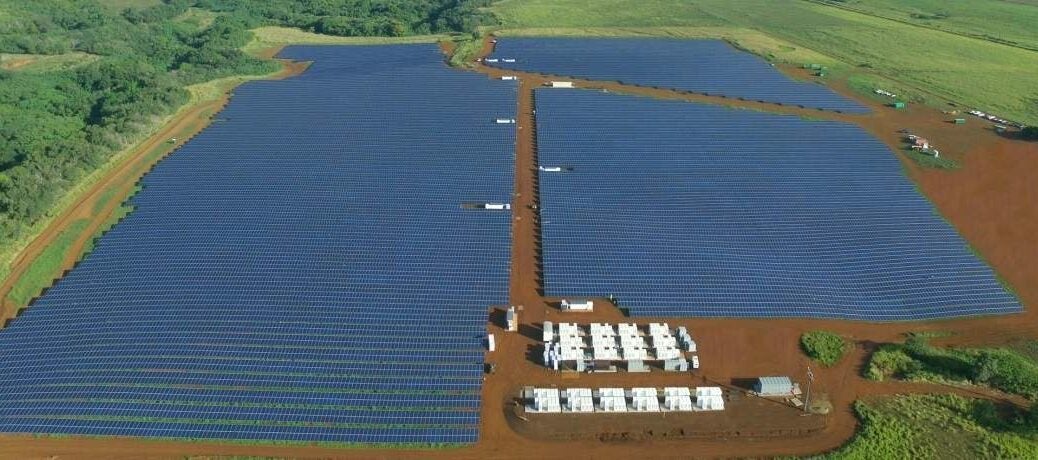 Elon Musk's Tesla has recently completed a new solar project in Hawaii that uses batteries to make renewable energy more reliable.
Set up on the island of Kauai, the new Kapaia solar farm has a 13-megawatt solar system and 52 mega-watt hours of batteries. The installation can store solar power during the day and dispatch it to the grid during the evening.
One of the biggest barriers to large-scale adoption of renewable energy is intermittency and the question of how to store the energy so that it can be used when needed.
Dispatchable solar projects, like the Kapaia one, are a way of breaking down this barrier as it can become a cost-effective alternative to fossil fuel generators.
This also demonstrates an attempt by Tesla to combine its battery prowess with its recent acquisition of SolarCity which was completed back in November 2016
Solar + Storage now powering a sustainable Kauai pic.twitter.com/50dusJLzvM

— Tesla (@TeslaMotors) March 8, 2017
As part of Tesla's 20-year contract with the island's Utility Cooperative, it will deliver electricity at 13.9 cents per kilowatt-hour. Tesla told Bloomberg this is lower than the utility's current cost for power from diesel plants, which is 15.48, and around half the price of what consumers paid in December for electricity, 27.68 cents per kilowatt-hour.
Hawaii has set a goal of getting all of its electricity from renewable sources by 2045 and this new solar farm will go along way to doing that.
It is thought the project will reduce the use of fossil fuels by around 1.6m gallons per year and due to Hawaii having abundant solar resources, this type of project could be rolled out across the state's other islands to achieve its energy goals.
It's not just in Hawaii that these types of projects could increase the take-up and use of solar power. A new grid-scale battery installation was launched in Somerset in December 2016, in partnership with Camborne Energy Storage and Tesla.
The combined solar and battery installation on the energy farm has the capacity to provide power for over 500 homes. Like in Kauai, the batteries will store the solar energy which can then be used to as electricity and offset the use of fossil fuels.
Energy minister, Lucy Neville-Rolfe, at the opening of the site in December said:
We welcome this exciting project from Tesla and Camborne. Innovation in storage technologies will help manage our electricity grid more efficiently, support greater energy security and, crucially, drive down consumer bills."
If the Somerset project works well, battery storage could prove to be the innovation needed to prove that solar energy is a serious opponent to fossil fuels.