The US is politically divided. But will those divisions have economic and spending consequences?
GlobalData's monthly sentiment tracker (see note below) suggests the answer is yes.
When asked about their future personal financial circumstances, those who voted for Democrat party candidate Hillary Clinton were far gloomier than those who voted for the Republican Donald Trump – by a large margin.
A similar pattern holds true for views on big ticket purchases.
Well over half of Trump voters think now would be a good time to make a large purchase; that figure is just over a third for Clinton voters.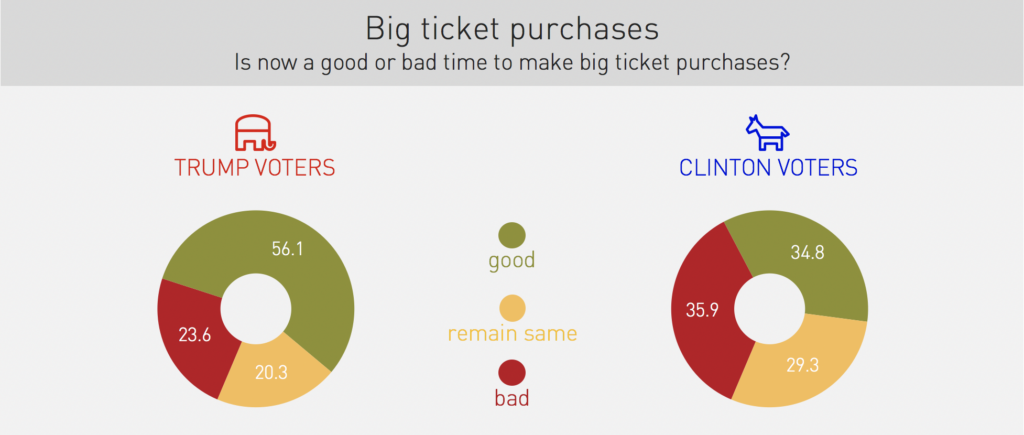 When asked about future retail spending the margins between the two camps are slimmer, but there is still a clear divide: Trump supporters are more upbeat.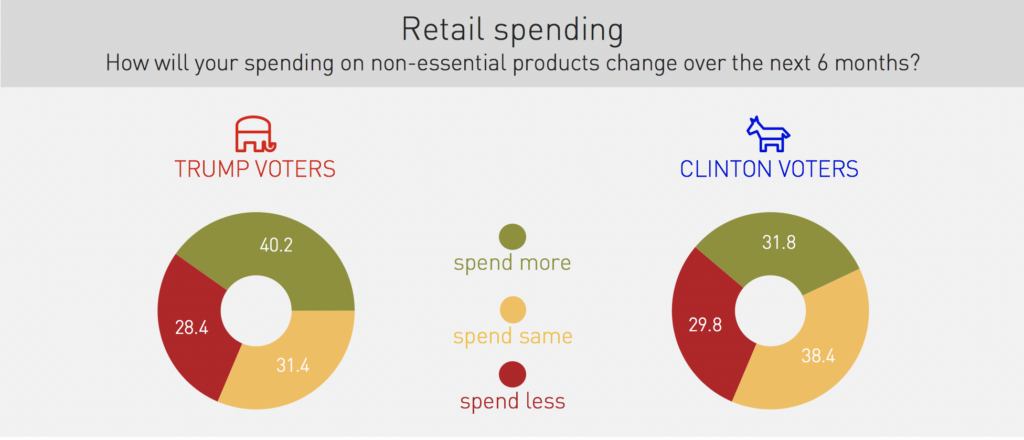 These views were taken over the past week, at a time when opinion and sentiment about politics is particularly raw. Will the polarisation hold?
Probably, but our view is that the divide is likely to soften over the course of the year ahead.
The State of Technology This Week
Sentiment, of course, is just that — and attitudes and opinions about what may happen are likely to be sharper than the reality that ultimately plays out. However, sentiment does influence consumer decisions and shifts the margins of consumer behaviour.
So, even a small split that creates a small movement in habits could create some interesting retail patterns on the ground. The political geography of the US is not even: some states lean more Democrat than they do Republican, and vice versa. Ultimately, that could lead to a more varied retail performance.
Note:
Each month we survey a nationally representative sample of US adults (those aged 18 or over) to understand their views on a whole host of matters around the economy, personal finances and spending. This survey was carried out during the first two weeks of January with a sample of 3,200 consumers. Surveying was carried out online.