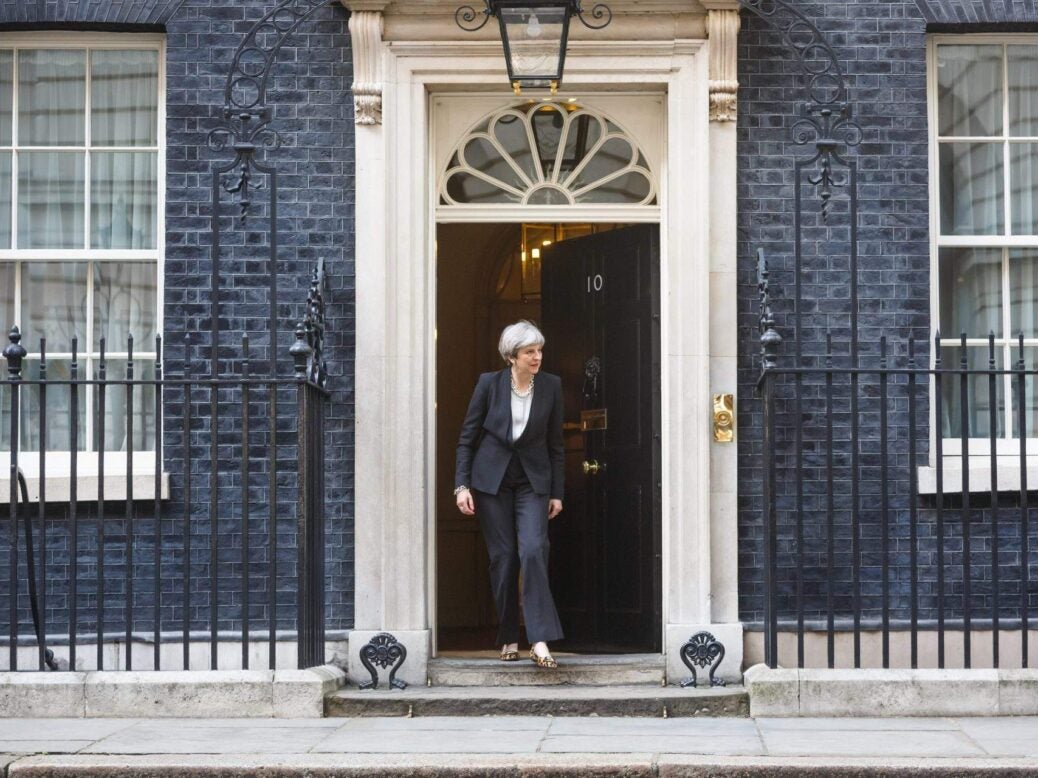 The UK prime minister will host two of the EU's main Brexit negotiators at Downing Street today.
The European Commission president Jean-Claude Juncker and the EU's chief Brexit negotiator, Michel Barnier, who was once described as "the most dangerous man in Europe" will hold talks with May today.
This will be the prime minister's first major discussion with EU representatives since she called a snap general election for June 8.
This is what will be on the agenda today.
1. Brexit divorce bill
Barnier is expected to demand that the UK should pay a bill of up to £50bn for leaving the EU in 2019. The ex-French politician has said that that the UK would face a punishing Brexit settlement or even no deal at all unless the UK government agrees to the fee.
Brexit secretary, David Davis has said he has seen no explanation for the figure or any other amounts yet. Speaking on a special edition of BBC's Question Time last month, Davis said:
"I don't know about £50bn, I've seen £40bn, £50bn, £60bn, I've seen no explanation for any of them. I don't think we're going to be seeing that sort of money change hands."
2. The future of Gibraltar
Gibraltar, the British overseas territory connected to the Spanish mainland, recently found itself in the middle of discussions over the UK's exit from the union. This was after the European Council president Donald Tusk said Spain would be given a veto over any deal that would affect the status of Gibraltar during the negotiations.
May is set to oppose any proposals that would compromise the status of Gibraltar today.
3. Paying the EU budget
Alongside the £50bn divorce bill, it is thought that Brussels will call for the UK to pay into the EU budget until 2020 if the country wants reasonable terms on a Brexit transition deal. According to the Telegraph, Britain's exit from the bloc will leave a €10bn black hole in Europe's finances which is causing anxiety.
4. Permanent residence for EU nationals
The debate over the rights of EU nationals in the UK is a heated one in Europe, and it's about to get worse. As revealed by the Guardian, leaders in the union are expected to demand that May respects the rights of EU nationals who have lived in the UK for five years to acquire permanent residence in the country.
EU nationals currently automatically require permanent resident status after living in the UK for five years but there are concerns that this will change once the UK leaves the EU in 2019.