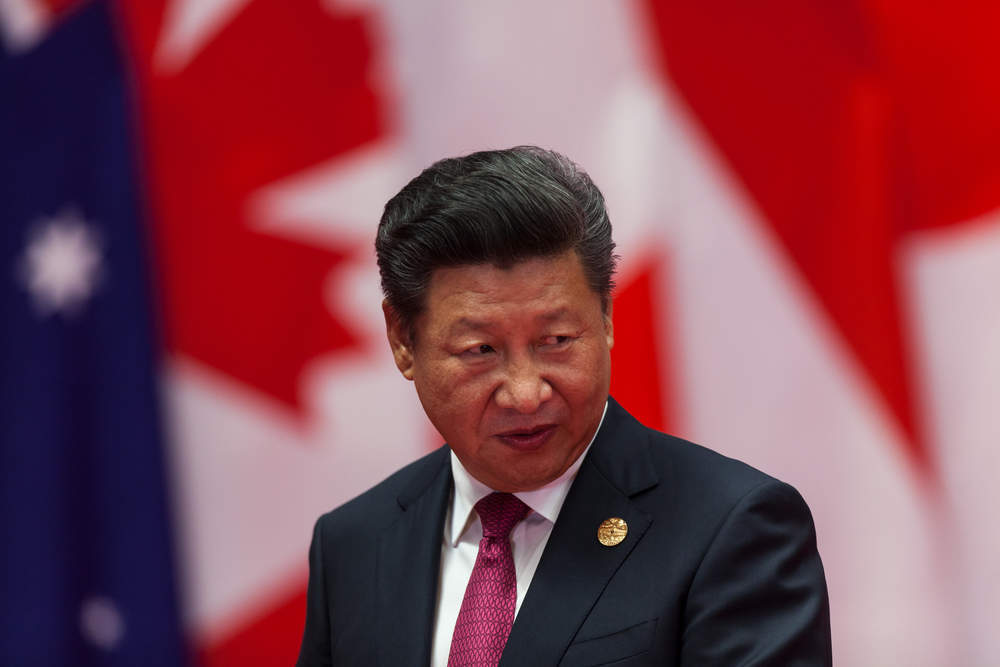 Chinese President Xi Jinping has vowed to open up parts of the country's economy in a conciliatory speech that has been taken as an attempt to avoid a trade war with the US.
In a speech at the Boao Forum for Asia — often referred to as Asia's Davos — Xi also warned a "Cold War mentality" would be bad for world trade and international relations.
Xi said he wanted to lower China's import tariffs on products including cars and relax requirements for foreign firms investing in China.
While Xi gave no details on when the changes would happen, his comments sent US stock futures, the dollar, and Asian shares higher.
What was said:
Speaking to an audience made up mainly of Chinese and international investors, Xi said:
Human society is facing a major choice to open or close, to go forward or backward.

In today's world, the trend of peace and cooperation is moving forward and a Cold War mentality and zero-sum game thinking are outdated.

Paying attention only to one's own community without thinking of others can only lead into a wall. And we can only achieve win-win results by insisting on peaceful development and working together.

This year, we will considerably reduce auto import tariffs, and at the same time reduce import tariffs on some other products.
Xi's comments have been welcomed by foreign business groups, though many are keen for more details.
Jacob Parker, vice president of China operations at the US-China Business Council, told Reuters:
Ultimately US industry will be looking for implementation of long-stalled economic reforms, but actions to date have greatly undermined the optimism of the US business community.
Why it matters:
Xi's comments come after US President Donald Trump criticised China via Twitter this week for its 25% car import tariffs compared to the 2.5% duties the US puts on cars.
Trump called for the deal "stupid trade".
https://twitter.com/realDonaldTrump/status/983284198046826496
The US has accused China of failing to fulfil earlier promises to open up the economy.
Currently China forces foreign investors to form joint ventures with Chinese firms and hand over intellectual property if they want to do business in the country.
What is the Boao Forum for Asia – often referred to as Asia's Davos?
The Boao Forum for Asia is a non-profit organisation that is modelled on the World Economic Forum held annually in Davos, Switzerland.
The Boao Forum's aim is to promote regional economic integration and bringing Asian countries closer to their development goals, with discussions focusing on economics, integration, cooperation, society and the environment.
The Boao Forum held its first meeting in April 2002.
In the past the forum also addressed China's entry into the World Trade Organization, as well as Southeast Asia's economic crisis during the 1990s.