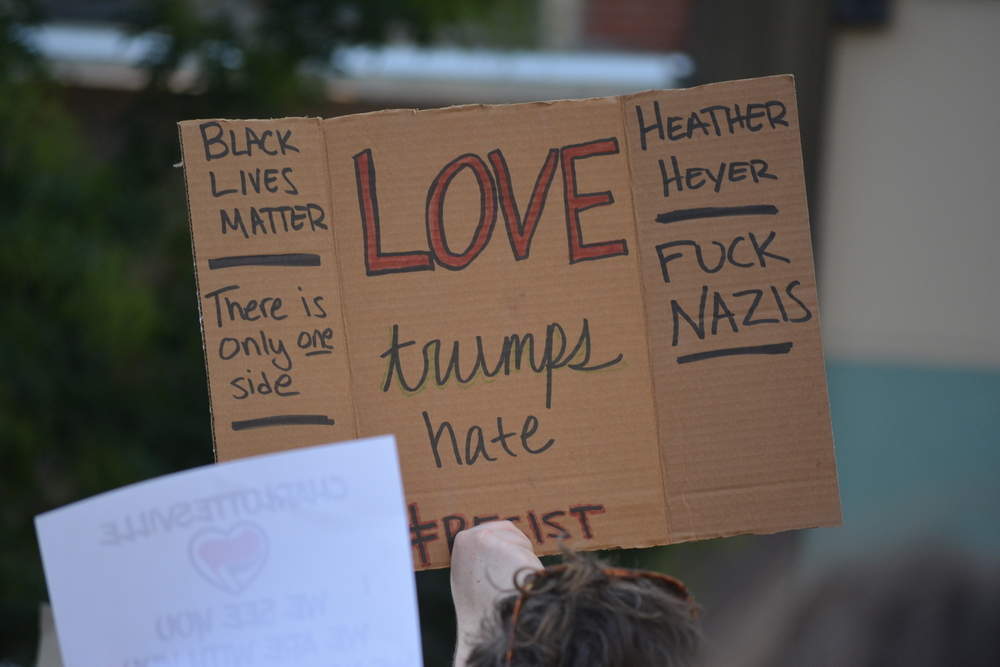 US president Donald Trump has disbanded two of his White House business councils after many abandoned the groups and others came under fire for remaining on them.
The pressure for industry leaders to quit the groups increased substantially after Trump's controversial remarks about the weekend violence in Charlottesville, Virginia, where one person was killed in clashes with right wing extremists.
A white supremacist drove his car into a crowd of anti-fascist protesters on Saturday.
The strategic and policy forum and the White House manufacturing jobs initiative were both dissolved.
The Trump administration has created advisory groups of high-profile executives in an effort to forge alliances with big businesses but six executives resigned from the manufacturing council before Trump shut it down.
https://twitter.com/realDonaldTrump/status/897869174323728385
Three members of the strategy and policy forum previously left the forum after the president came out against the Paris climate accord, though none has quit due to Trump's Charlottesville comments.
Mark Weinberger, the chief executive of UK-based accountancy firm EY, was one member of the strategy and policy forum that received increased calls to quit.
EY condemned the violence in a statement, saying that Weinberger would remain on the advisory group.
In a tweet Weinberger said he was deeply saddened and disturbed by the tragic, deplorable acts that took place in Charlottesville.
Now is the time for business leaders and governments to unite to ensure we become stronger through our differences. #Charlottesville pic.twitter.com/Zytf8SUsfM

— Mark Weinberger (@Mark_Weinberger) August 15, 2017
Those responding on Twitter called on Weinberger to stand down from the council.
as one of those 250,000 employees, i'm asking you to #quitthecouncil

— Sara Holloway (@sahollow) August 16, 2017
With all due respect, Mark – it is time to leave his council and to be seen to support his agenda.

— Michael C. Liley (@michaelcliley) August 16, 2017
One twitter user asked Weinberger to "man up and actually take some action rather than publish weasel words". A member of EY staff said: "As one of those 250,000 employees I'm asking you to #quitthecouncil."
The editor of accounting industry website Goingconcern added his voice to calls for Weinberger to quit the forum and suggested EY employees encourage him to.
Jim Peterson, former in-house lawyer and partner at Arthur Andersen, wrote in a blog post that Weinberger quitting "should be a no brainer".
Not only do you have ample cover – at this writing there are already five other departures, led by Merck CEO Ken Frazier. Moreover, you're practically immune from any threat of blowback from the bloviator-in-chief, because you and your Big Four colleagues have a lock on the world's large-company market.
The chief executive of the US big pharma firm Merck, Kenneth Frazier, quit the American manufacturing council following Trump's Tuesday press conference, where he repeated previous comments that both sides — the white supremacist demonstrators and what he termed the alt-left — were to blame.
— Merck (@Merck) August 14, 2017
A version of this article originally appeared on International Accounting Bulletin. You can read the original here.