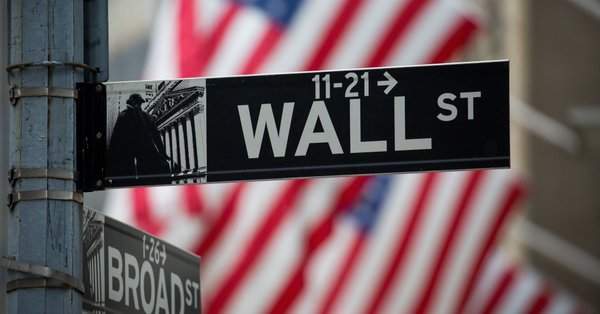 US president Donald Trump's first few weeks in power have already been the source of much controversy.
Mass protests broke out worldwide, a temporary immigration ban was enforced, a commitment to building a border wall with Mexico was confirmed, and limitations were placed on abortion rights.
But what do his economic policies mean for countries beyond the US?
Trump has already taken steps to scale back US regulations on the financial services sector, which could have a knock-on effect on the UK and others.
Earlier this month, he signed an executive order to review the July 2010 Dodd-Frank Act.
A colossal piece of legislation, it came into force after the 2008/9 recession in an attempt to guard against another Wall Street crash.
How well do you
really

know your competitors?

Access the most comprehensive Company Profiles on the market, powered by GlobalData. Save hours of research. Gain competitive edge.
Company Profile – free sample
Thank you!
Your download email will arrive shortly
Not ready to buy yet? Download a free sample
We are confident about the unique quality of our Company Profiles. However, we want you to make the most beneficial decision for your business, so we offer a free sample that you can download by submitting the below form
By GlobalData
The landmark regulatory act prevented US banks from relying on debt for funding or engaging in any other risky practices blamed for the financial meltdown.
Critics claim that the act has gone too far in preventing banks from lending and therefore businesses from borrowing, stifling economic growth in the process.
"Too many small businesses, too many entrepreneurs can't find lending because of the sheer weight, volume and control of Dodd-Frank," said Jeb Hensarling the chair of the House Financial Services Committee last week.
However, in her testimony earlier this week Fed chair Janet Yellen quoted a recent survey, which revealed that only four percent of small businesses said their borrowing needs had not been satisfied.
"We have seen growth in active lending in the economy," said Yellen.
Dodd-Frank introduced new protections for consumers. It established the Financial Stability Oversight Council (FSOC), a collaborative body which ensures financial institutions operating in the US treat consumers fairly.
The Consumer Financial Protection Bureau (CFPB) was also set up, tasked with looking out for "unfair, deceptive or abusive" practices in any financial product or service offered to a consumer.
The CFPB currently enforces 19 federal consumer protection laws covering student loans to credit cards.
The markets reacted almost immediately to news that the US president was pushing ahead with plans to undo the country's existing regulatory framework.
Morgan Stanley shares went up 5.5 percent to $44.43, while Goldman Sachs shares rose 4.6 percent to $240.95.
The executive order was not a surprise though, given Trump has repeatedly expressed his desire to amend the Dodd-Frank Act.
"Dodd-Frank is a disaster," he said during a 10-minute session with reporters last month. "We're going to be doing a big number on Dodd-Frank."
It remains unclear whether the act will be repealed in its entirety, but financial commentators suggest that certain parts of the Act will be scrapped rather than the whole thing.
"A wholesale repeal does not make sense. I think almost everyone agrees with that," said Kevin McPartland, head of market structure research at Greenwich Associates.
The Trump administration is likely to axe some of the burdensome restrictions Dodd-Frank imposed on lending and rid US banks of the requirement to complete compulsory stress tests.
Stephen Mnuchin, Trump's pick for treasury secretary has also promised to do away with the the so-called Volcker rule, a cornerstone of Dodd-Frank, which restricts banks from gambling shareholder's funds.
"Americans are going to have better choices and Americans are going to have better products because we're not going to burden the banks with literally hundreds of billions of dollars of regulatory costs every year," Gary Cohn, director of Trump's National Economic Council (NEC) and a former Goldman Sachs banker said in an interview with the Wall Street Journal last week.
However, there are big risks in such a comprehensive rollback of existing US financial regulation, according to John Thanassoulis, professor of financial economics at Warwick Business School.
He warns that if the Trump team goes too far in deregulating the economy, investors will lose interest in the US and put their money elsewhere.
"If regulation is seen as being too fast and loose, then that will be an opportunity for Britain and other financial systems to gain investors who are no longer comfortable investing in the US," he tells Verdict.
"Replacing Dodd-Frank is driven by Trump's desire to make it easier for businesses to borrow money, by making changes to the Act, like letting banks run with fewer risk assessments.
"But deregulation could be a dangerous road to go down because if the American financial system implodes, then the rest of the world economy goes with it, as we saw in 2008," he adds.
However, other financial commentators don't believe US deregulation will go far enough to be a cause for concern.
"It could get to the point where operating in the US is like the Wild West but I really don't see it going that far," Jasper Lawler, a senior market analyst at London Capital Group (CMT) tells Verdict. 
In fact, amending Dodd-Frank could be a good thing, particularly for smaller financial institutions who currently struggle to pay compliance costs, he says.
"One of the big causes of the crash was that there was too much concentration of power in the US mega banks," argues Lawler.
"An unfortunate repercussion of Dodd-Frank is that the law gave even more power to the big banks, because unlike smaller financial enterprises, they can afford to pay for all the regulatory red tape."
He adds that if the US deregulates, it is likely that the UK will follow suit in order to remain competitive: "If the US reform of Dodd-Frank goes ahead, then the UK may loosen financial services regulation too in order to compete for global business."
Simon French, the chief economist at Panmure Gordon, the London-based investment bank and corporate broker, made the same prediction in an interview with City A.M.
"It's an entirely rational reaction to see UK stocks rise on the anticipation that [changes to] Dodd Frank will be replicated here," he said.
Last week, Nancy Pelosi, the house minority leader, said the Democrats would protect the existing Dodd-Frank Act at all costs.
Jamie Raskin, the Democratic senior whip warned that consumers will suffer if Dodd Frank is repealed.
Gutting #DoddFrank will undermine consumer financial protections, like mortgage underwriting standards, essential to working families.

— Rep. Jamie Raskin (@RepRaskin) 6 February 2017
Democrat senator for Massachusetts Elizabeth Warren echoed the statements made by others in her party.
"Donald Trump is wrong about every major reason they've given to tear up Dodd-Frank," she said.
It remains to be seen how the Trump administration will reform Dodd-Frank and what it will be replaced with. Whatever is decided though, the effects will be felt in the UK financial sector and beyond.
This piece is part of a series on what US president Donald Trump's industry policies will mean for the wider world