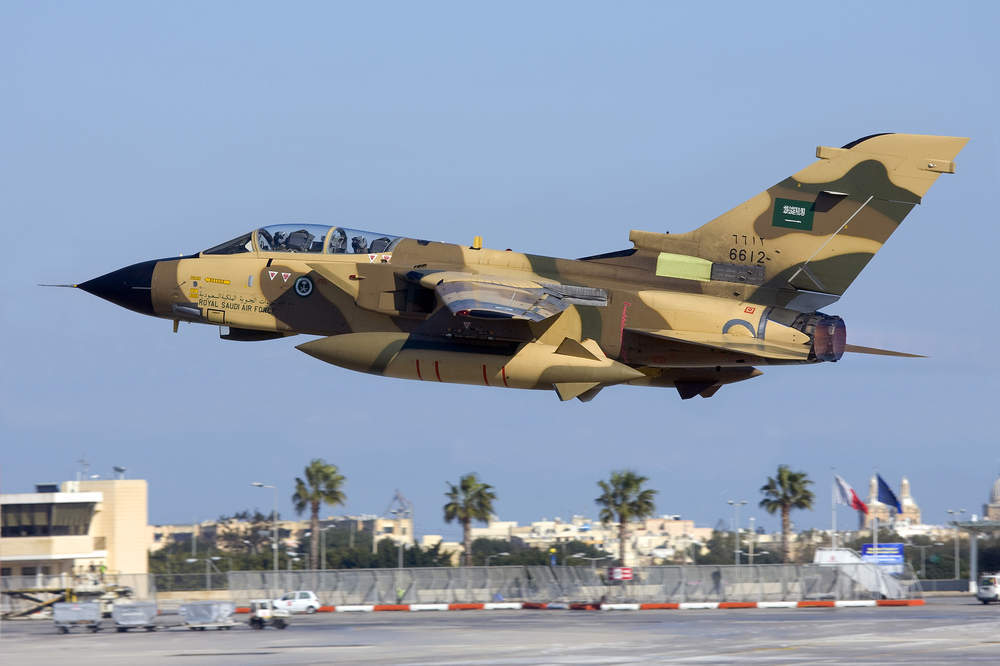 London's High Court has rejected a claim by campaigners that Britain's multi-billion-pound arms sales to Saudi Arabia should be halted, saying the decision to continue arming the country was neither "not irrational nor unlawful".
Campaign Against the Arms Trade (CAAT) launched the high-profile judicial review due to widespread concern over the civilian death toll of the country's campaign in Yemen.
Amnesty International, Human Rights Watch, and Rights Watch UK added their voices to calls for the Saudi Arabian weapons export licences to be suspended.
Saudi Arabia is the biggest buyer of British weapons, with billions of pounds of equipment sold to Riyadh including Typhoon and Tornado fighter jets, as well as precision-guided bombs.
This spending is set to continue to grow over the next few years, albeit at a slower pace than recently.
By 2021 the Saudi Arabian aerospace and defence sector is forecast to have a value of $26.4bn, an increase of 32.7 percent since 2016, according to a recent report from research group MarketLine.
Last year Saudi Arabia's defence spending grew by 15 percent — nudging $20bn — and will hit $25bn per year by the end of 2019.
[verdict_chart id="18703″]