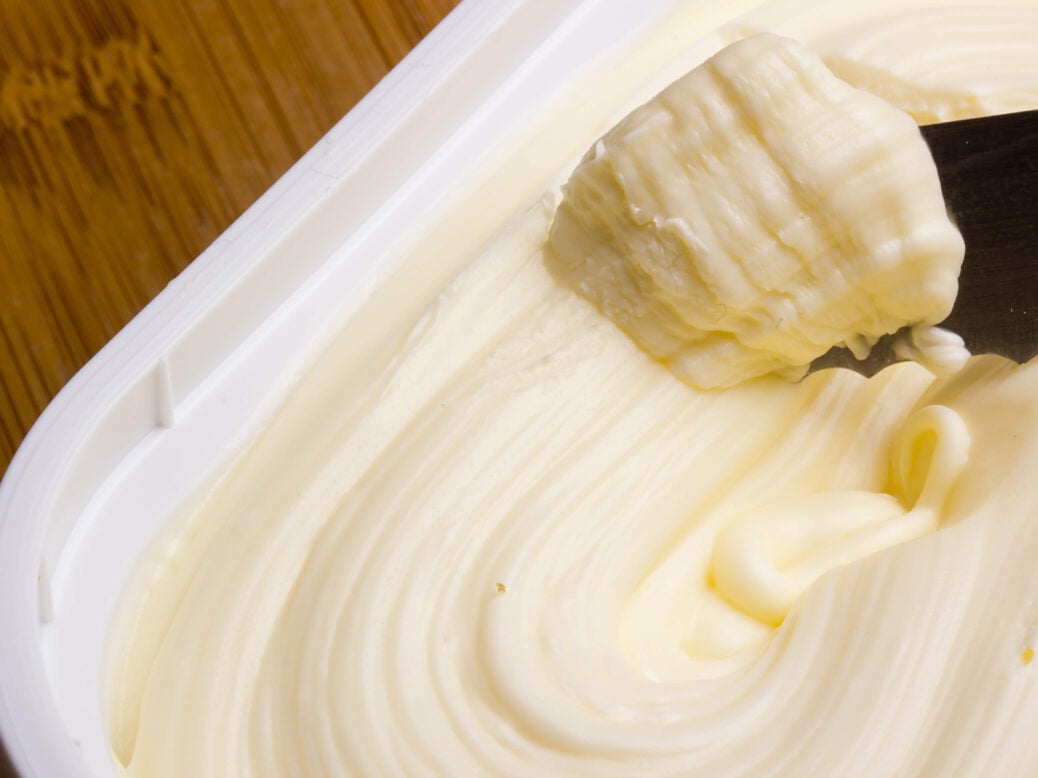 Consumer goods giant Unilever unveiled plans to sell its margarine unit today, as part of its broader three-year restructuring programme.
Unilever owns an array of big brands; its products include Dove soap, Ben and Jerry's ice cream, Marmite and Hellmann's mayonnaise.
Its margarine business, worth about €7.5bn($8bn), makes British kitchen staples like Flora, I Can't Believe It's Not Butter and Stork.
The sell-off could fetch $6bn, according to industry experts.
Moving out of spreads is a logical first step in Unilever's restructuring programme, given waning consumer demand. Fresh foods are preferred over packaged staples.
"A turnaround in expert advice on dairy fats has resulted in a resurgence in popularity of 'real' butter," Tom Berry, a retail analyst at research firm Global Data told Verdict. "Increasingly health conscious consumers are diverging away from larger, full-fat spreadable products, in favour of gluten free and organic options."
Unilever's new measures to shore up investor support follow its rejection of a $143bn takeover bid from Kraft Heinz, which is backed by Brazilian investment firm 3G Capital and American business magnate Warren Buffett.
Since the failed takeover bid, the FTSE 100 company's shares fell sharply. However, they were up 0.8 percent at £39.70 on Thursday morning — just above the Kraft Heinz initial £39.50 a share approach.
Unilever plans to accelerate the pace of its cost-cutting push, raise its dividend by 12 percent, boost returns via buybacks and look into changing its historic status as a dual-listed company in two countries.
Since its creation in the 1930s, when Britain's Lever Bros merged with the Dutch margarine maker Unie, Unilever's structure has remained the same.
"We always have worked our operational model and driven efficiency," Unilever's chief executive, Paul Polman, told the BBC's Today programme. "Obviously it's a very complex thing, the dual structure, and it requires the right focus to come to the right conclusions, but it will certainly simplify our organisational structure."
Unilever's sweeping overhaul could also include the acquisition of Reckitt Benckiser's food business, which makes French's mustard.
The company's focus is on higher profitability goals. Unilever aims to increase operating profit margins to 20 percent by 2020 from 16.4 percent currently.
Polman hopes the restructuring efforts will guard against future takeover approaches and pave the way for bigger acquisitions.
The changes at Unilever will result in some job cuts to senior and middle management, according to the company's CFO Graeme Pitkethly.