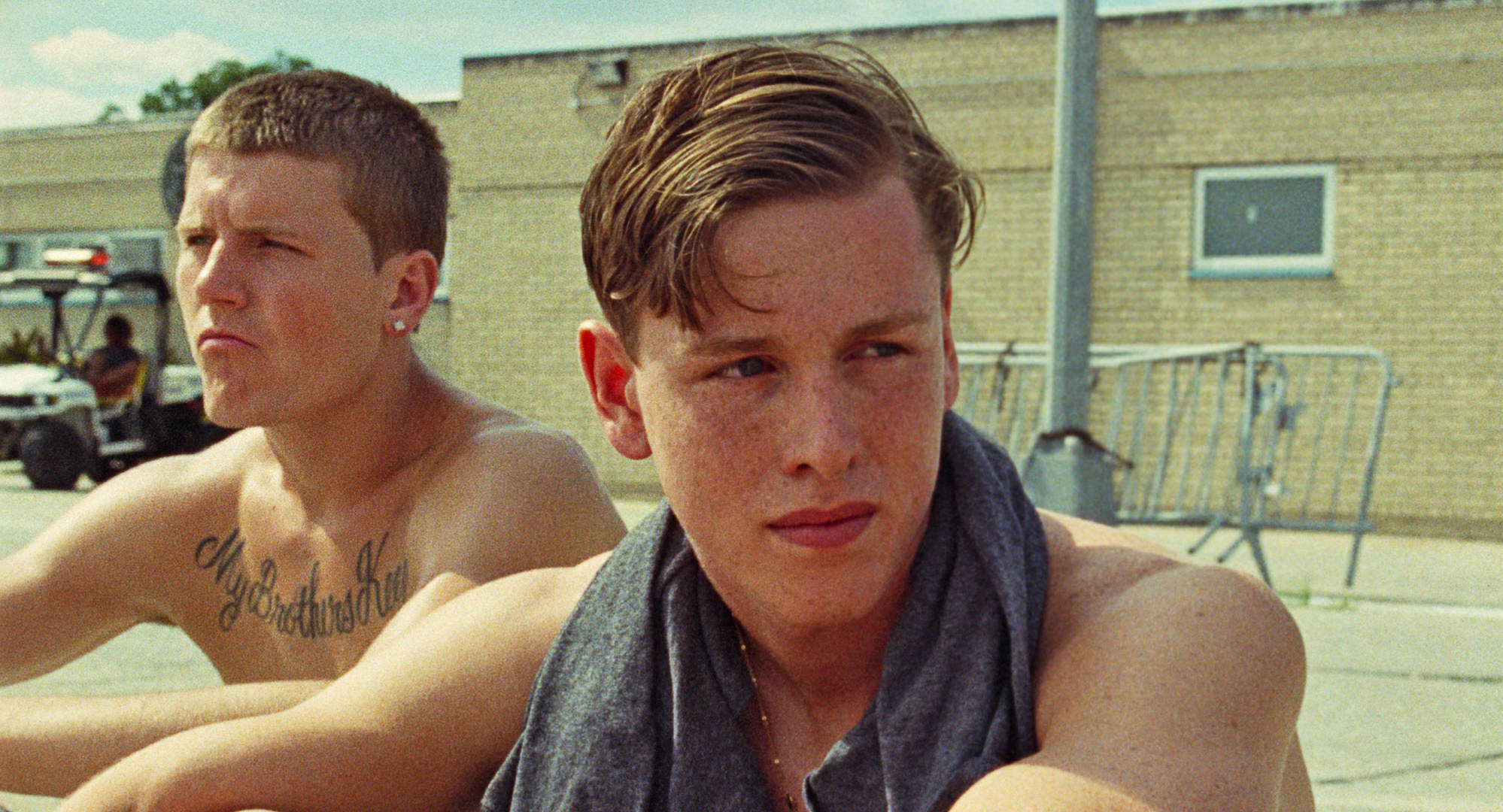 There are exceptionally few films in cinemas quite like Beach Rats.
While Hollywood has made dramatic moments, emotional breakdowns, huge explosions, and high stakes commonplace, cinema-goers can expect something far different from Beach Rats.
In fact, the film represents something like the antithesis of a classic Hollywood blockbuster.
The story of Beach Rats is familiar, yet immediately fresh. Frankie is a 19-year-old Brooklynite who spends his days playing handball, smoking weed, and cruising the beach for girls. At night, though, a whole different side of Frankie comes out, quite literally.
He meets up with older men online for sex, insisting throughout that he doesn't know what he wants.
Struggling to reconcile his latent homosexuality with his hyper-masculine bravado, things soon erupt into violence when his friends learn his secret.
How well do you
really

know your competitors?

Access the most comprehensive Company Profiles on the market, powered by GlobalData. Save hours of research. Gain competitive edge.
Company Profile – free sample
Thank you!
Your download email will arrive shortly
Not ready to buy yet? Download a free sample
We are confident about the unique quality of our Company Profiles. However, we want you to make the most beneficial decision for your business, so we offer a free sample that you can download by submitting the below form
By GlobalData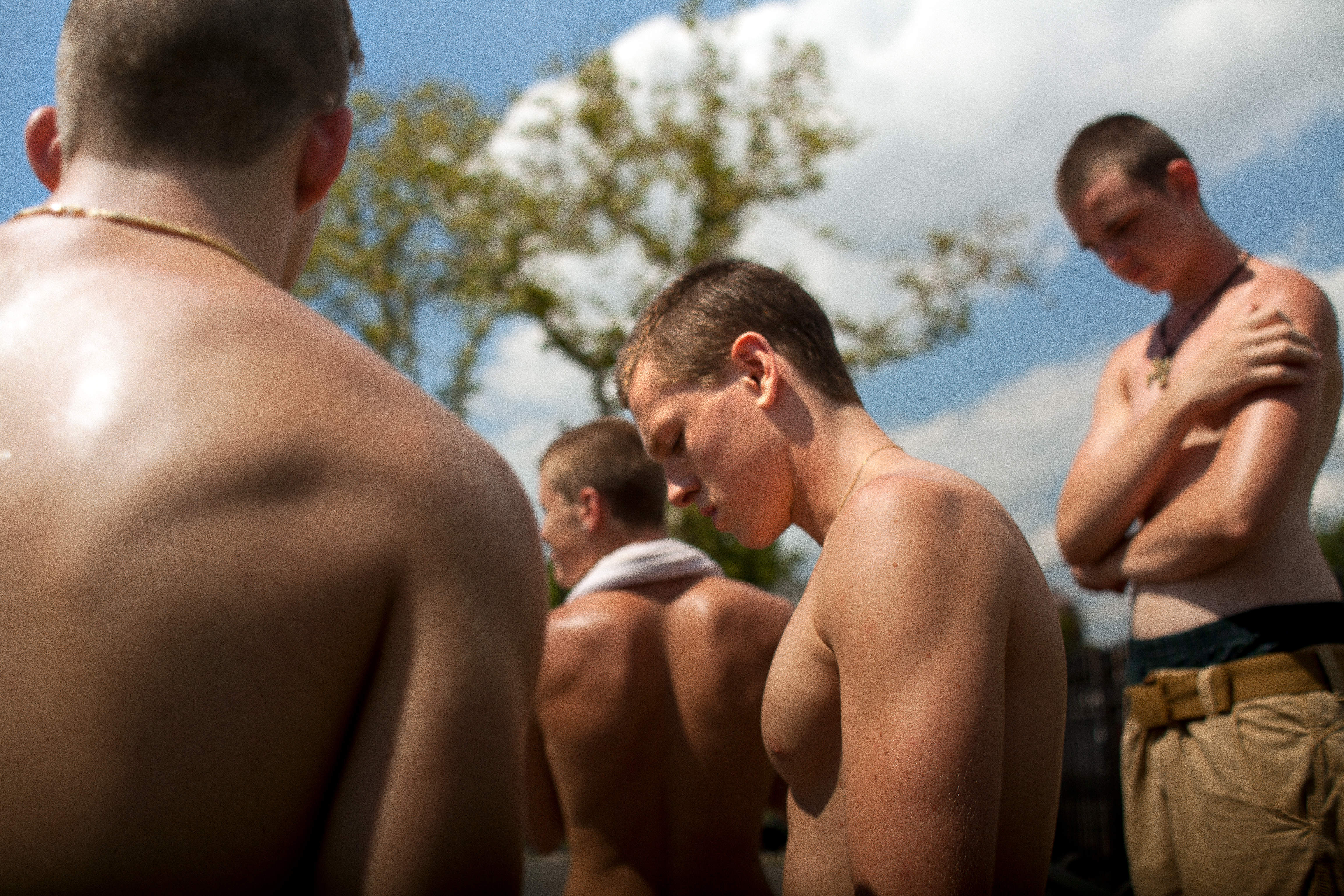 With a description like that, it would be easy to guess Beach Rats' general tone and story beats.
Any guesses though, would almost certainly be incorrect. The film has a tendency to steadfastly avoid crescendos. The most dramatic moments happen entirely off-screen. There are few big fights or confrontations.
Even the film's violent endpoint is left to fizzle out. That's not to say the film is free of conflict or drama; it's just that director Eliza Hittman refuses to take the easy route. Any of the film's big events would have launched some high-octane action in another film.
The trouble is, while that sort of thing happens in films, in life things mostly tend to carry on the way they always have.
I met Hittman just an hour or two before the premiere of the film at the BFI London Film Festival in early October.
Having been holding interviews since the early morning, Hittman was understandably tired (and apparently jet-lagged too) while speaking to me, but what really came through was her tender passion for her characters and her mysterious refusal to explain the film. Like her protagonist Frankie, Hittman was never drawn into revealing her secrets.
To say this is the opposite of a studio film is something of an understatement. I wondered whether Hittman thought it was easier to tell stories like this outside of the Hollywood bubble:
I mean I think you're definitely able to maintain creative control in a way. With this film I was able to cast it in the way I wanted. I was able to shoot it on 16mm. I don't know. It's appealing to work with more collaborators and have more resources though so we will see.
Still, the answers that Hittman did provide were illuminating and helped explain her process and how the film came to be.
"I wanted the film to be a little more elliptical in the shaping of the narrative," she tells me after I question why she chose to shun moments of conflict or emphasis so fervently. "I didn't want any event to be the event that causes everything else in the film. They're all just part of what he was going through that he hadn't processed. So I didn't want the audience to spend too much time processing those moments either."
More than anything the film reminded me of the phrase 'life happens when you're not looking'. When I put this to Hittman, she seemed to agree:
"(Beach Rats is) these moments that he would remember that weren't necessarily the moments (that defined his life.) I always think of my movies being like the outtakes from other movies."
With the premiere happening shortly after our interview, I asked Hittman whether she hoped there might be any people like Frankie in the audience. However, Hittman explained that she didn't write the film for a specific person, or to help anyone come to terms with themselves:
"Some audiences really empathise and relate to him, and some audiences he makes very angry. I think both are very valid reactions, you know? Some people see themselves in his experience, some people don't. That's not something I can control though obviously.

"I can't speak to everyone's experience I just wrote a character and some people can identify with him and some people can't."
As we got into our discussion, I wondered whether the current political climate in America had any impact on the film's reception (it was filmed before Trump became president). Hittman conceded that she felt stories like Frankie's would probably be more commonplace in Trump's America than ever before:
I think certainly stories about isolated classes of people and the violence that erupts from isolation will be more commonplace. Unfortunately we've had a surge of hate crimes, you know? I think the film subtly investigates things that people haven't wanted to address in their climate. But I don't know if there will be a lot more narratives of repressed sexuality. We'll see! TBD!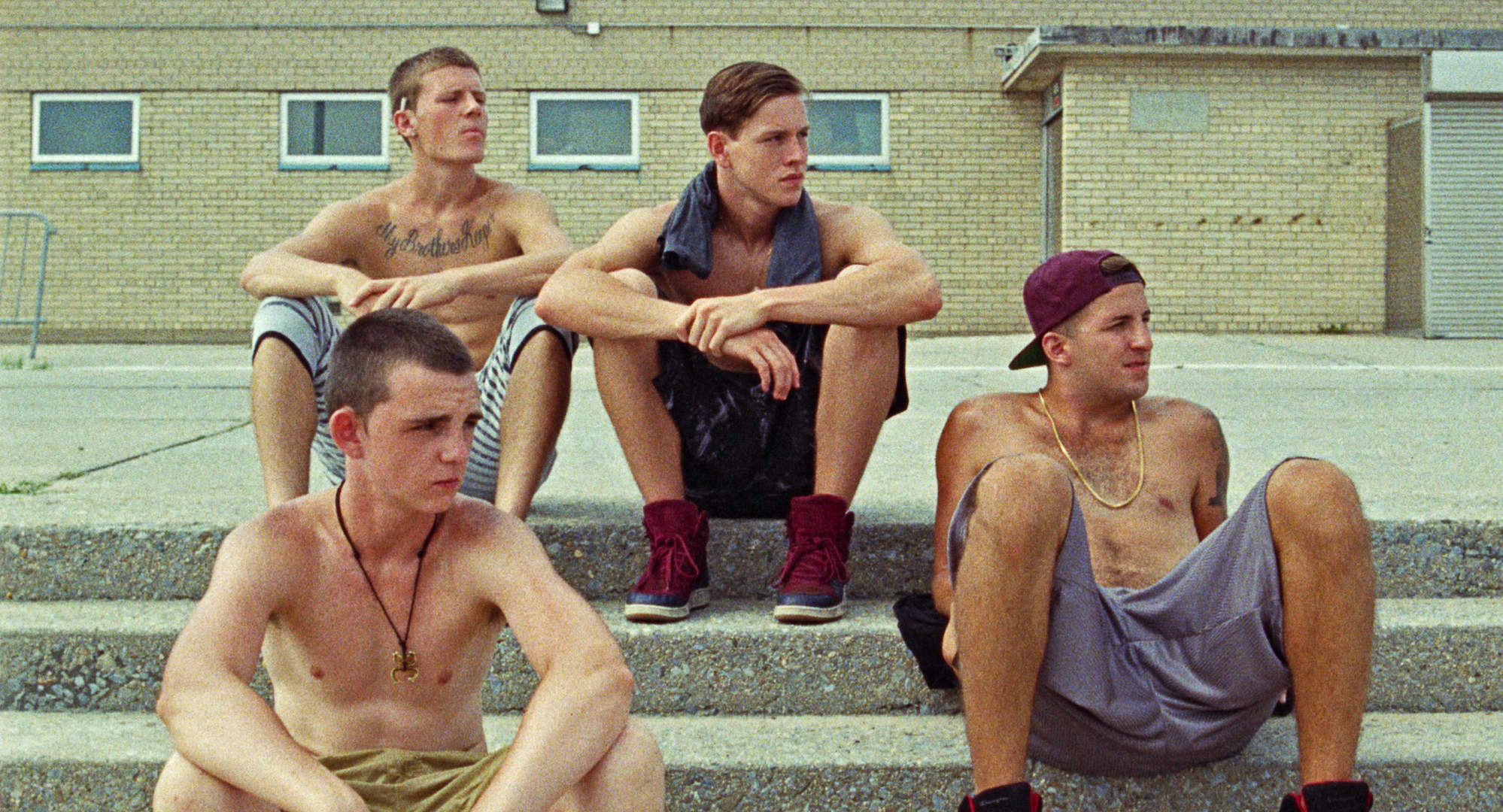 Another area which interested me in other interviews I'd read with Hittman was the scrutiny around her gender. With more women smashing the glass ceiling in Hollywood than ever, it seemed odd that Hittman would draw such interest in the area.
The questions mostly seem to be centred around her role as the storyteller of this particular tale. With what authority did she, as a woman, have to tell a story about gay men? Hittman's response was short and to-the-point, perfectly skewering any notions critics might have about who gets to tell whose story:
"I think it's very peculiar. Men have been writing about women since the beginning of time! And I've never owned or felt ownership over the reputation of women in cinema so to be scrutinised for my gender is a bit insane. Should I make another movie about a man? I won't respond to those questions at all. I think the fact that it's taken up space in any capacity is a little problematic."
One of the most immediately striking elements of Beach Rats is the cinematography. Particularly in regards to Frankie's body, there's certainly a lingering 'female gaze' over men's naked and semi-nude bodies. It isn't a trope we've come to expect in viewing men on screen.
Typically, this kind of cinematography has been reserved for female bodies. I wondered whether this was an intentional element of the film's distinctive look or whether it had simply come about as a byproduct of the story Hittman was telling. As ever, her response was coy:
"I was sort of interested in physicality and behaviour. A lot of times when you shoot a film you tend to just kind of cover the dialogue and get the scene. For me I'm interested in the ways people's bodies interact. I look for things where I can shoot things that are more experiential for the audience. Like the handball game. It's very narrative but it's not overtly narrative. There are things in that that are interesting to me. That's all about bodies. I spent a lot of time watching guys playing handball I think. There's something about that where it moves so fast you almost don't see the ball so you're just forced to watch the bodies."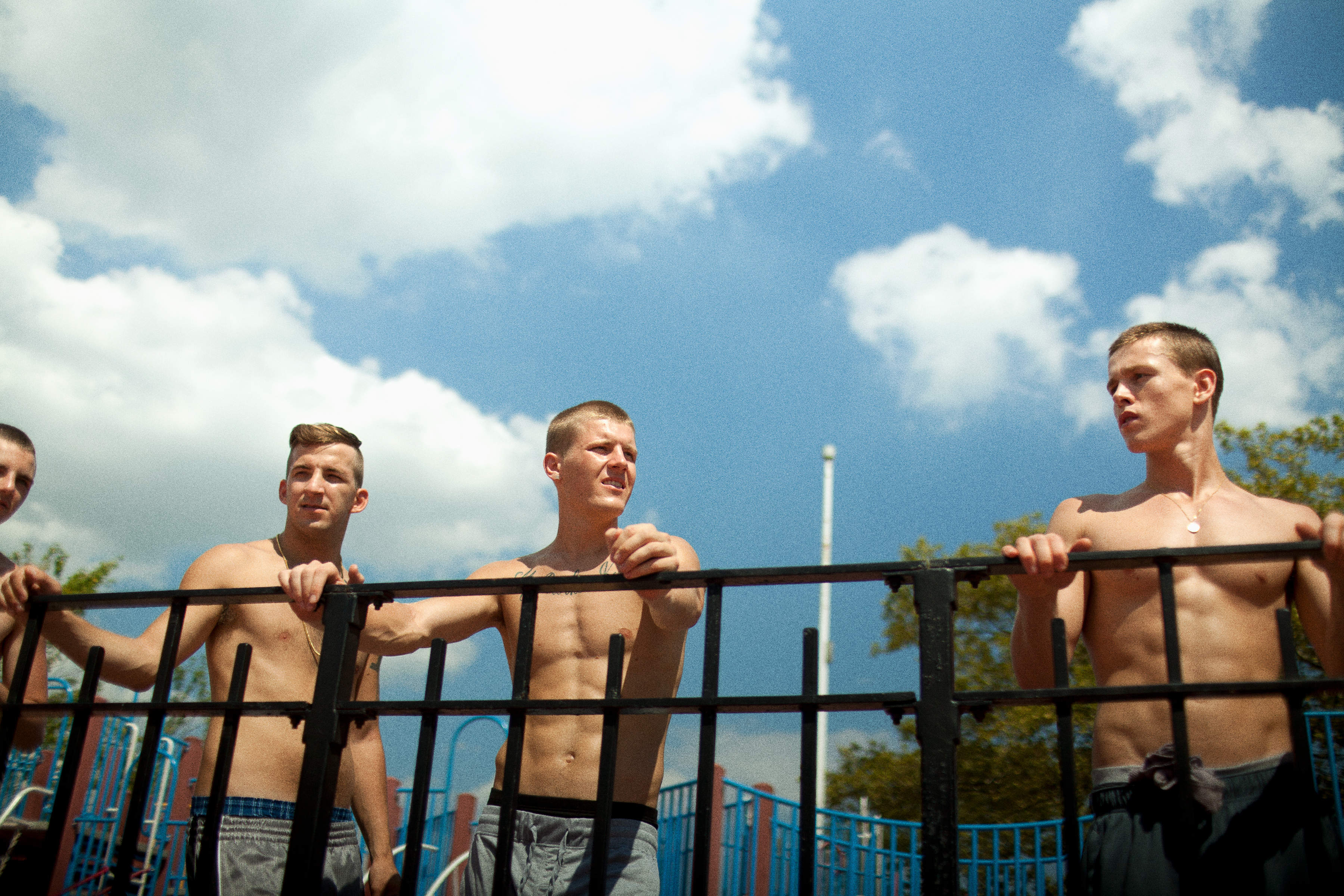 In researching the film and watching handball games, Hittman actually cast a lot of the film's parts. Aside from a handful of characters; Frankie, his parents, and Simone (a girl he has sex with); the film is entirely performed by non-actors (including a marvelous turn by Nicole Flyus as Frankie's hilarious younger sister.) Hittman explained she 'likes a mix of actors and non-actors, ideally'.
But she also explains that in researching ideas for the film, she stumbled across an image from which the whole movie sprang:
I was interested in kids from a certain neighbourhood so I was looking at kids that I knew from that neighbourhood. So I just started pulling selfies and pictures of them hanging out on the beach and stuff that they'd posted online.

Those kids are called Beach Rats so that was part of my world-building research. And whenever I'm writing, I try to find an image that, for me, looks like the character in my head. Then I feel like I can see the character in the scripts rather than having it be an emotional understanding of the character.

I like to have something where I can say 'this is him'. That became the character and the introduction to the character in the movie. I actually re-framed that original selfie in the film's opening montage.
The montage to which Hittman refers sees Frankie taking semi-nude selfies that walk the fine line between hyper-masculine bravado and homoeroticism. It was a photo set up in exactly this way which led to the movie being what it was.
With instant classics such as God's Own Country and Call Me By Your Name hitting the box office in 2017, plus the Oscars' Best Picture Moonlight, it feels like there's been a real explosion in LGBT cinema recently. And the focus seems to have shifted too.
No longer are films about gay men trapped in a binary; forced to pigeonhole themselves as either coming out films or AIDS-related tragedies.
Instead these films explore and engage with the idea of masculinity, what it means to be a man, and how repression affects men. In some ways, films like these (Beach Rats included)  feel light years ahead of the presentation of the interiority of heterosexual male leads.
With it's dreamlike atmosphere and near-constant reverie, Beach Rats proves a vital, timely film. It documents without judging, explores without probing, and says without talking. The film is an quiet, frustrating, constantly-engaging piece that's well worth a watch. Just don't expect to come out of the cinema with any easy answers.
Beach Rats is released in cinemas 24 November