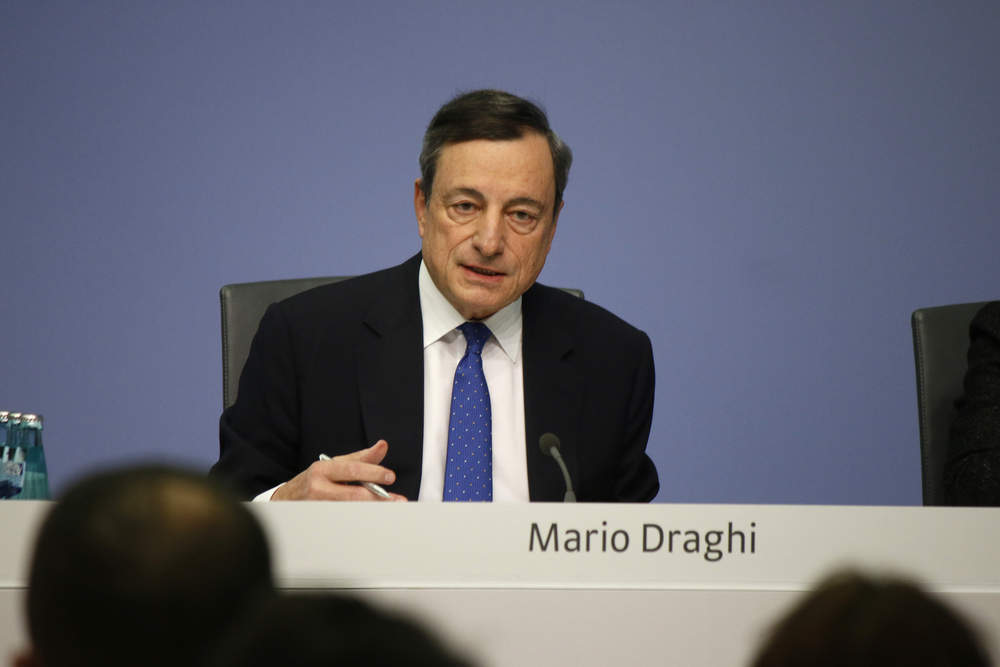 Since 1978 the Federal Reserve Bank of Kansas City has hosted an annual economic policy symposium in Jackson Hole, Wyoming.
The event attracts prominent central bankers, finance ministers, academics, and financial market analysts from around the world.
Entitled Fostering a Dynamic Global Economy, this year's two-day gathering starts on 24 August.
European Central Bank (ECB) president Mario Draghi will be one of the many financial heavyweights in attendance.
However, Draghi will not discuss monetary policy in his address according to two sources close to the proceedings.
One source told Reuters:
Expectations that this will be a big monetary policy speech are wrong.
Carsten Brzeski, chief economist at ING, agrees that Draghi won't use the Jackson Hole platform to announce any upcoming policy changes.
First of all, less than two weeks ahead of the next official ECB meeting, any announcement on significant policy changes are unlikely. Secondly, the important new set of ECB staff projections for inflation and growth will not have been finalised.
The euro slumped to an intraday low of $1.1692 on Tuesday after the Reuters article was published.
David Madden, market analyst at CMC Markets, said in a note:
The euro took a knock after it was announced the European Central Bank President, Mario Draghi, will not be using his speech at the Jackson Hole Symposium to lay the ground work for a change in the stimulus package. Traders have been speculating for some time that Mr. Draghi would use the speech as an opportunity to talk about trimming the ECB's €60bn per month bond buying scheme, and now it appears that it will not be the case.
At the 2014 Jackson Hole conference, Draghi said that the ECB was ready to use "all the available instruments" to lift inflation expectations.
His statement was seen as a signal that the ECB was pushing ahead with a policy of quantitative easing.