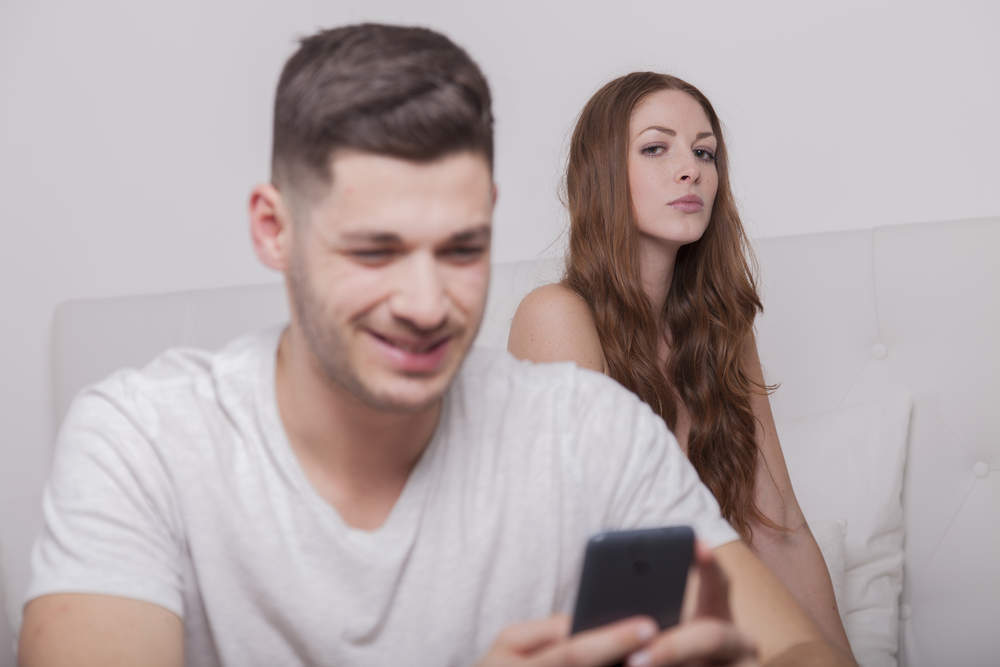 A new trend is going round on Tinder: stashing. But what is stashing? How is it affecting you?
If you've been in the dating game for a while then you'll probably have come across stashing at one point. However, the term was coined very recently by Metro writer Ellen Scott, and it's blowing the internet up.
What is stashing?
In essence, stashing is acting like you're still single while you actually have a partner.
In practice, this takes numerous forms. At it's most basic level, you might find your partner doesn't update their relationship status on Facebook.
But it goes deeper than that; you don't appear on their social media at all, in photos or otherwise; you've never been introduced to their friends or family; they tell friends about the things you've done together without mentioning you once.
That's stashing.
Of course, stashing isn't always bad. It might be that your partner has had bad relationships in the past and wants to be sure what you have is real before announcing it to the world.
Maybe they're waiting to reveal things to be respectful to a former partner.
But, of course, there's an insidious turn too. On Twitter, people report being stashed while their partner pretends to be single so they can continue to play the field.
Others report stashing being a method by which people can have all the benefits of being in a relationship without having to put their heart on the line.
Either way, if you feel stashing is happening to you, you better think carefully about what's going on with your partner.
Other important dating terms to know
While you've been asking "what is stashing?" you may have already missed some of the big trends in online dating. Here's a few other terms you should probably wrap your head around:
Ghosting
When you suddenly decide to stop talking to a person you've been getting intimate with. Where you once used to reply to texts instantly, you now take a few hours or even a few days.
Eventually, the ghoster will simply cut off contact completely. There is never an explanation for this behaviour. This seen as a way of breaking off a budding relationship without having to do the hard work of upsetting an interested potential partner.
Breadcrumbing
Like a trail of breadcrumbs in the forest, a breadcrumber should always be avoided.
Breadcrumbers never initiate contact, they just give hints that they might have an interest in you. Instagram likes, flirty looks, rumours that they like you… crucially though, a breadcrumber will never tell you up front.
Benching
Remember being on the bench on your high school sports team? Same thing here.
To be benched, you'll find yourself being flirted with constantly, having long chats into the night, enjoying a potential relationship bubbling up and then… nothing. You'll never get a date.
Being a benchee means being constantly ready and eager for a date, but they want to keep their options open. You'll never meet them, but there'll probably be a few other people on the same person's bench.
Thirsty
Desperate.
Thirst Trap
A picture, video, or gif shared on social media designed to be provocative.
It'll encourage people to send flirty messages that you have no intention of replying to. Purely an ego-boost for the thirst trapper. Still, if you're thirsty enough to fall for it, you should take a good look at your choices.
Cuffing Season
That time of year (usually December) when people who are usually single decide they desperately need a partner. Don't count on relationships formed in cuffing season to last long.
Haunting
Surely you can guess this one! Haunting occurs when a ghost gets back in touch with you after a long period of ghosting. Just remember: they've ghosted you before, they can do it again!
DTR
Define the relationship — you need to have "the talk" and decide whether you're a couple, hook-ups, or just friends.
Lemming
You know the urban legends about how lemmings jump off cliffs together? It's totally not true, but still.
A lemming is a person who'll throw their relationship off a cliff just to match their friend. Your friend ends their relationship, and it isn't long before you do too? Guess what? You're a lemming.
Ship
Started as a term for fandoms on the internet, a ship is a relationship. See what they did there?
The verb to ship refers to approving of a relationship. For example "I ship Jon and Daenerys" might be something a Game Of Thrones fan would say if they're keen to see Jon Snow and Daenerys Targaryen get together.
FBO
Facebook Official — If it isn't FBO is it even real?