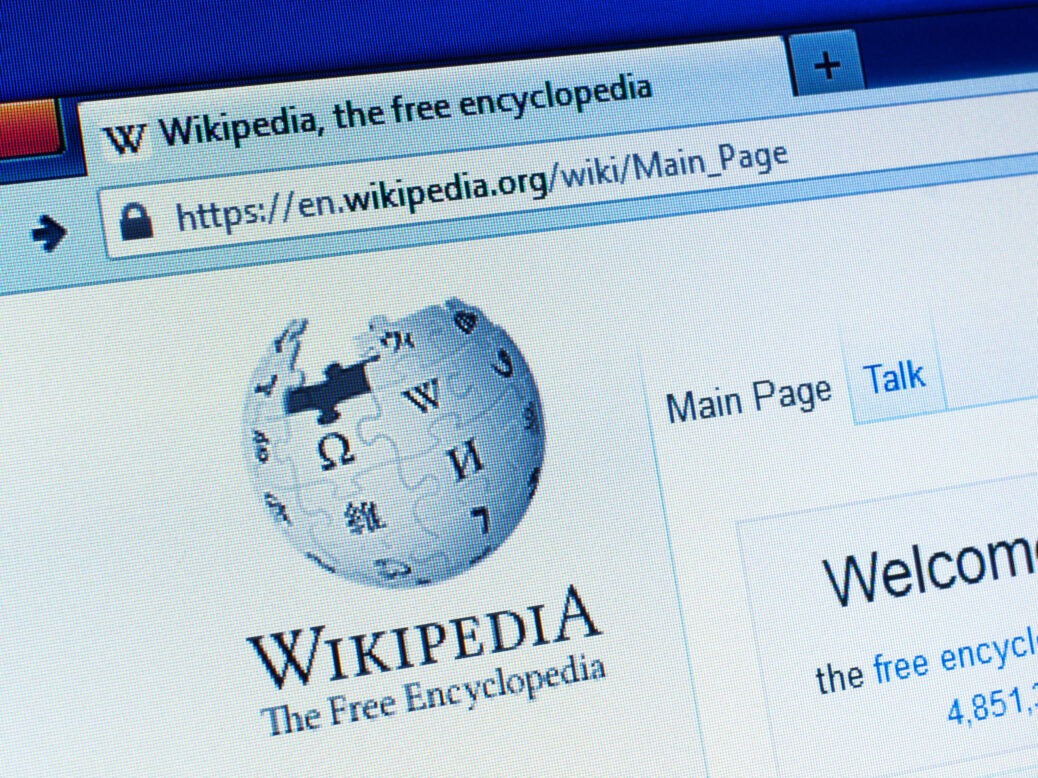 Jimmy Wales, the 50-year-old Wikipedia co-founder today announced plans to launch a global news service, Wikitribune.
Verdict takes a look at how Wikitribune will work.
How will Wikitribune be funded?
Funded by donations from supporters, the free-to-read platform will publish "factual and neutral" articles to help combat the prevalence of fake news circulating on the internet.
Readers will be asked to give a monthly donation of £10($15) to pay for Wikitribune's team of full-time journalists, but members of the public will also be able to contribute.
Wikipedia is currently running a 30-day crowdfunding campaign to raise enough money to begin Wikitribune's hiring process.
Why did Wales want to launch Wikitribune now?
It was US president Donald Trump's counselor Kellyanne Conway who convinced the Wikipedia co-founder to launch a news platform.
Her controversial defence of fake news as "alternative facts" pushed Wales over the edge.
"Kellyanne Conway came out and said 'alternative facts,' and I was like 'that's it, game over, I'm done, I can't put up with this.' So that's when I really started pushing forward, to say this really needs to happen — I need, for my personal feeling of values in the world, I need to be involved in trying to help with this problem," Wales told Business Insider on Monday, when asked why he decided to launch Wikitribune.
Who will monitor the content?
While anybody can make changes to an article, all amendments will be subject to approval from a Wikitribune staff member or trusted community volunteer, according to the BBC.
"Wikitribune is news by the people and for the people," said Wales. "This will be the first time that professional journalists and citizen journalists will work side-by-side as equals writing stories as they happen, editing them live as they develop and at all times backed by a community checking and re-checking all facts."
Are any big names involved in the project?
Yes, the model and actress Lily Cole is listed as one of Wikitribune's "advisers," along with Guy Kawasaki, a Silicon Valley-based entrepreneur worth $30m.
Will Wikitribune be a success?
Not everyone is pleased about Wikipedia's initiative as a way to combat the rise of fake news, however.
So, Jimmy Wales of Wikipedia is setting up a website to combat fake news. Or you could read a newspaper.

— Valentine Low (@valentinelow) 25 April 2017
The director of Harvard University's Nieman Journalism Lab expressed doubts about the growth potential of Wikitribune.
"I have a hard time seeing this scale up into becoming a massive news organisation," he said.
Wales admitted that initial criticism of Wikitribune was likely, acknowledging that it would take time for the platform to gain the public's trust as a reliable news provider.
"There will be cynics," Wales said, but insisted that a "business model based on supporters not clicks," guards against poor quality news.