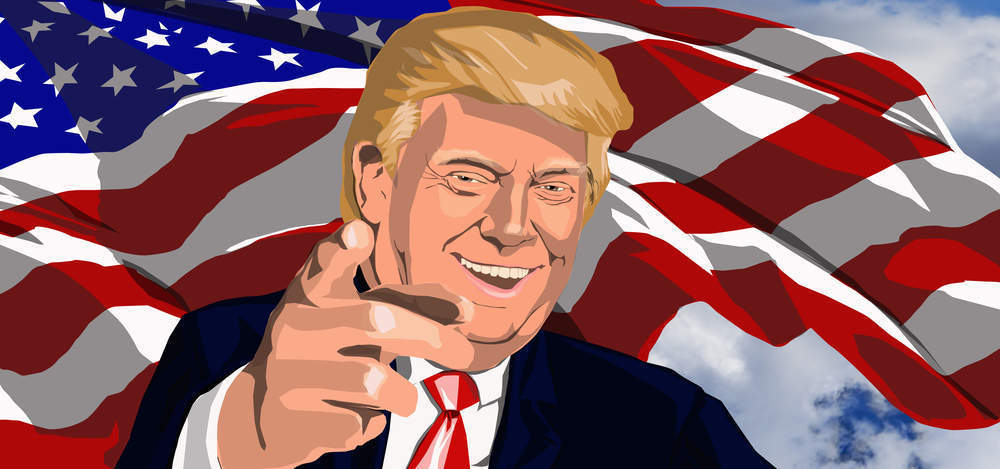 Jobs and wages are up, markets are up, volatility is low. Gold is falling. Maybe Donald Trump knows what he's doing?
Right after Donald Trump won the US presidential race in November last year there were a lot of headlines like this: How president Donald Trump will wreck the world economy
Now it seems like the doom and gloom is going to have to be put on hold.
The first full month of president Trump's administration saw 235,000 new jobs created in the US.
The dollar strengthened after the job numbers were released though it remained steady against sterling at 1.2170.
Equity markets were boosted by financial stocks – with banks set to benefit from the prospect of higher rates.
Meanwhile, US wage growth accelerated as well, all but guaranteeing the case for a Federal Reserve rate rise next week.
Earlier in the week Trump had celebrated the job estimates from the payroll processor ADP as being part of his project to "make America great again".
https://twitter.com/realDonaldTrump/status/839625347524096000
However, Trump certainly doesn't give off the impression of knowing what he's doing.
Whether it's causing diplomatic incidents by referring to Fox News reports as though they were intelligence briefings, or the late night tweets, Trump seems more like a well informed guy on the street than the leader of the free world with vast resources at his command.
However, the market — hitting all time highs on a regular basis — still has faith. Much of that faith is in Trump's plans for infrastructure spend.
The US president has said, repeatedly, that he is planning to inject $1trn into the economy through spending on infrastructure from roads to airports.
Speaking to a group of governors at the White House last month, Trump pledged for a "big" infrastructure spending but has been light on specifics.
Earlier this week the WSJ reported Trump was pushing his White House team to craft a plan for the spending that would pressure states to streamline local permitting, favour renovation of existing roads and highways over new construction, and prioritise projects that can quickly begin construction.
Much of the market confidence — and, too a lesser extent, the spurt in hiring — is to do with Trump's mysterious plans.
The market and investors have given him the benefit of the doubt that he will be able to follow through with his promises — but its patience will run out eventually.