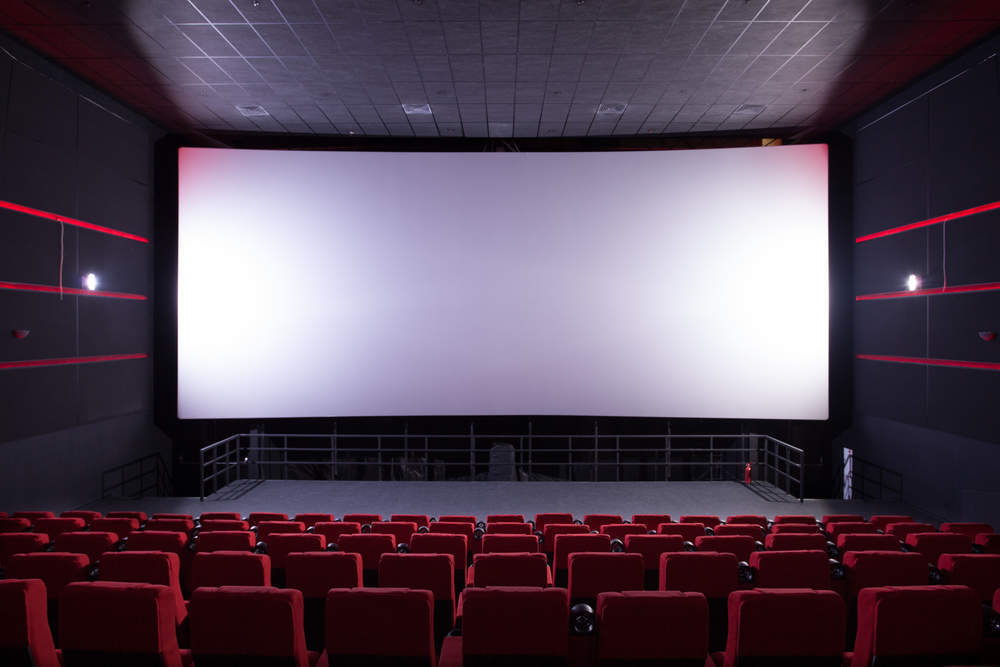 Over the past few years there's been some huge changes in the television landscape. Streaming services like Netflix, Amazon Prime Video, and Hulu have changed television culture. Binge-watching is rife while the experience of watching scheduled TV is diminishing.
Meanwhile, the film industry has, for the most part, been stuck in its ways. The kinds of films we've seen are certainly evolving (with more diverse voices being brought to the table.) However, in terms of the way we watch films, we haven't seen any massive advances recently.
Stereoscopic 3D, popularised by Avatar, heralded a brand new way to watch films. Since then, it's been a while since we've seen any huge steps forward.
That being said, there are certainly rumblings of innovation on the horizon. VR has been represented in some form at most of the major film festivals. 4D cinemas have started popping up around world, offering film experiences outside of simple tourist attractions. The National Theatre in the UK even used AR in a production.
The real question is, can any of these new technologies stick and capture the public's imagination? And will cinemas have the funds and resources to offer them?
We've had a look at some of the options that are on the horizon for cinema. In doing so, we've focused on technology that will really change the way we view cinema, rather than just upgrading the experiences that are already available to us. After all, as camera and microphone quality improves, we're always going to get slightly better picture and sound.
How well do you
really

know your competitors?

Access the most comprehensive Company Profiles on the market, powered by GlobalData. Save hours of research. Gain competitive edge.
Company Profile – free sample
Thank you!
Your download email will arrive shortly
Not ready to buy yet? Download a free sample
We are confident about the unique quality of our Company Profiles. However, we want you to make the most beneficial decision for your business, so we offer a free sample that you can download by submitting the below form
By GlobalData
Augmented Reality
AR is everywhere at the moment. With the success of apps like Pokémon Go and Snapchat, there's a big push towards AR right now. But will it come to cinema?
Well, the only major adopter of the tech is London's National Theatre. They've shown performances of plays where viewers had to wear AR glasses to see subtitles and the like. Hardly the most exciting use of the technology.
In addition, there's the cost of it all. AR technology, headsets in particular, is still very costly. Maybe a few IMAX cinemas could afford to loan AR-equipped headsets to every viewer, but it's hardly as though every local cinema could manage the same.
So far there doesn't seem to be any major reasons to use AR in film, and thus, it seems unlikely that cinemas could find a reason to justify the costs.
Virtual Reality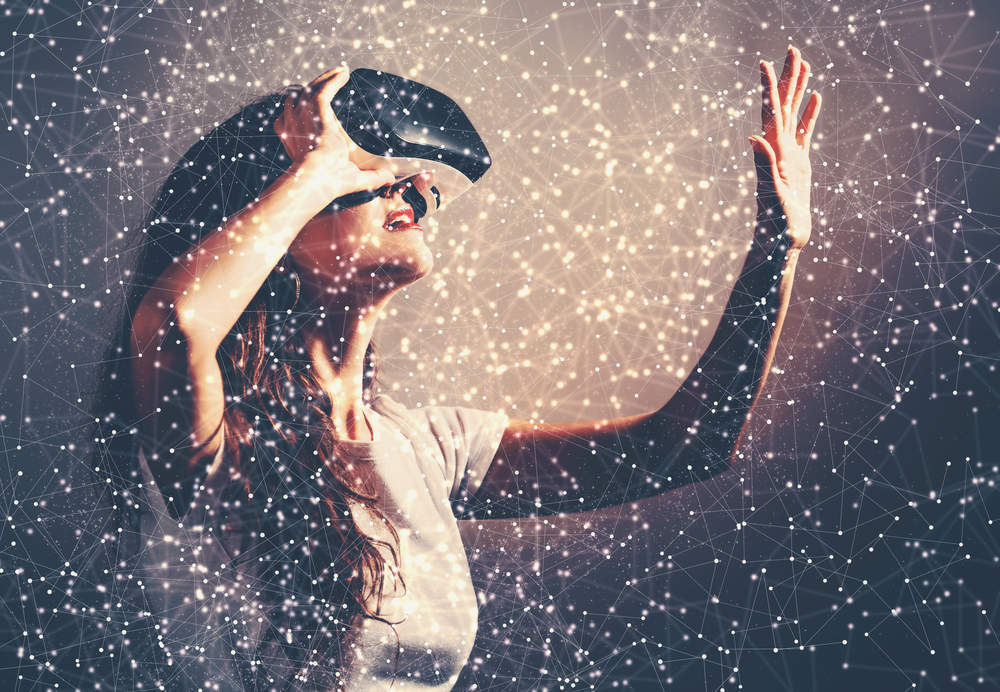 This seems much more likely than AR. In fact, VR is already making its way to cinemas.
The first ever VR-only cinema opened in Amsterdam in 2016, with further openings planned for the future. People are given headsets to view films through. They sit on swivelling chairs that allow them to look around unencumbered.
So, the technology is there, the experiences are already beginning to come into play, could VR but the new 3D? Potentially, but there are some big stumbling blocks. For a start, VR is still pretty expensive. Maybe not as prohibitively so as AR but it can still cost a lot.
In addition, VR technology isn't exactly great for traditional, narrative film-making.
For a start, the headsets can cause motion sickness in some viewers. That would be exacerbated a lot in a narrative film dashing from place to place.
The other issue is one of storytelling. If viewers can be looking around at all times, they could potentially miss important shots or scenes because they were literally looking the wrong way.
Currently, VR is great for experiences, not so fantastic for narratives. If VR does come to mass-market cinema, it'll change the kind of films we watch too. In that sense, it would be an even bigger shake-up than 3D, colour, or any cinema innovations before it.
4D cinema
4D cinemas have been around for a long time but, they've mostly been reserved for tourist attractions like Madame Tussauds and Universal Studios. However, they are slowly starting to become more commonplace.
Specially fitted cinemas with rumbling seats, scent dispersal units, lightning flashes, wind and air blasts and more, make you feel the same things that the characters are feeling from your seat.
Or at least, that's the idea. The technology isn't fully there just yet, but it's still pretty cool.
The only trouble is that it would cost cinemas a lot to upgrade to 4D. They'd essentially have to rip out every seat and buy newer, more expensive ones with all the technology inside. That's the reason there are so few 4D cinemas around the world.
Glasses-Free-3D
Glasses-Free-3D is the holy grail of cinema innovations. It's not too costly, the technology is getting there, and it doesn't require anything of the audience.
So how does it work? Well, it's all thanks to a little thing called a parallax barrier. Essentially, this is a filter that sits over a screen and splits the images on the screen into two, one for each eye.
This gives a 3D effect without the need to wear glasses. The technology has been implemented on some televisions, but it's most noteworthy appearance was on Nintendo's 3DS console.
Unfortunately, as many owners of Nintendo's 3DS handheld will tell you, parallax barrier technology has its limits. You need to keep your head in exactly the right position at all times, otherwise the barrier can't project the images to your eyes correctly.
Nintendo struggled with this on the 3DS, hence their second major iteration of the console, the New Nintendo 3DS, employed facial tracking technology.
This meant that the system's camera was always following the position of the user's eyes to project the right image for more stable 3D. It's a big improvement, but still not totally flawless. The camera takes a second to 'catch up' to your eyes and adjust the 3D. This causes a flicker which could be seriously distracting in a movie theatre. In addition, tracking the faces of audiences of 100+ people could be a logistical nightmare.
Still, tech is always evolving, so don't be surprised to see glasses-free-3D heading to your local multiplex in the coming years.
Laser Projection
Film projectors are pretty incredibly, but they haven't really changed in many ways aside from getting smaller.
However, that could all change when cinemas start to adopt laser projection.
Laser projection is much better at showing black than traditional film projectors. That might sound like nothing but it means better colour definition and image quality in general.
The tech has already shown up in IMAX theatres around the world. It's just a question of how long it'll take for the rest of the industry to catch up. To be fair, it could make perfect sense for cinemas. Lasers don't burn out like lightbulbs do, so in the long run this tech will save cinemas money.
The little things
These are some of the innovations that could change cinema as a whole, but perhaps the things that will change the way we watch films most are the side-attractions.
AMC cinemas have trialled mobile-friendly cinemas. Marvel even created an app to use alongside watching their films which offers trivia and other cool bits and pieces for movie-goers. All this is perfect for millennials' shortening attention spans.
In addition at London's Festival Of Marketing 2017, VUE executives talked about using personalisation to upgrade the cinema-going experience. A dedicated app will recommend films to viewers depending on what they've already seen at the cinema, and offer exclusive discounts and offers.
Plus, boutique cinemas are becoming more and more prevalent. More comfortable, bespoke cinema experiences are becoming the norm. These might not change the way we view films, but they could change the way we experience them.
It's impossible to predict the future, but one thing's for sure. Change is coming, and it's going to hit us before we know it!