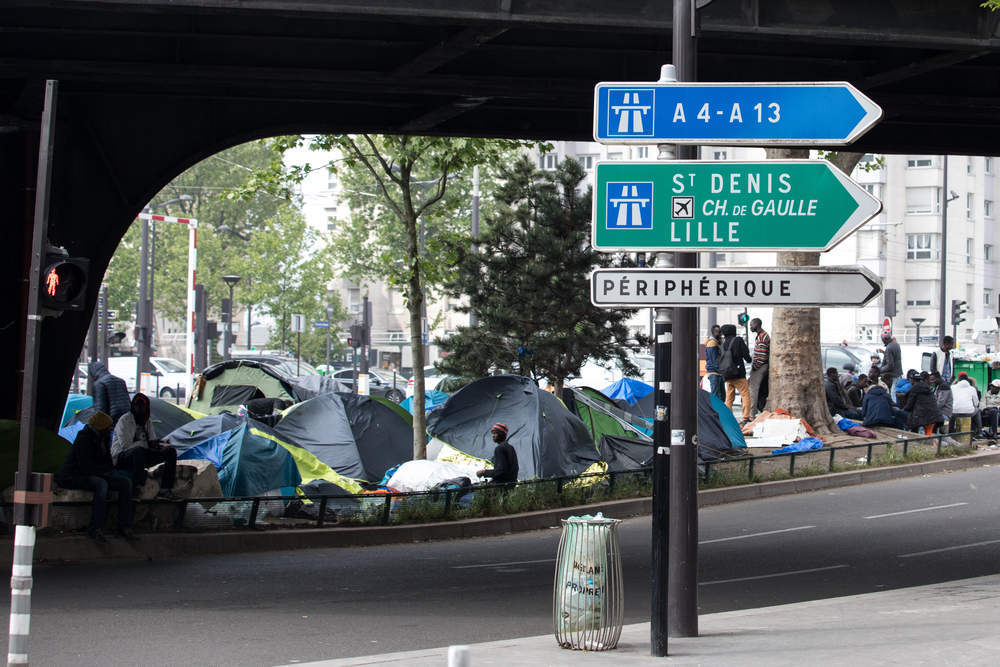 Thousands of French families woke up this week and gave a sigh of relief — the so-called winter truce (trêve hivernale) has begun.
In France from 1 November until 31 March tenant evictions are officially prohibited — five months in which tenants won't end up on the street because they can't pay rent.
The winter truce has been part of French law for years but in 2017, for the first time and due to the Equality and Citizenship Law passed in January, people living in slums and shelters can also benefit from the winter truce.
The law now applies not just to living quarters, but more generally to inhabited places.
The number of evictions across France has increased threefold in 15 years, from 5,900 in the year 2000, to a record breaking 15,200 households evicted in 2016.
The truce was put in place as a humanitarian measure, to reduce homelessness during the coldest periods of the year. The truce previously finished in mid-March but was extended to by the housing law known as the Loi Alur.
During the truce tenants are also protected from having their gas and electricity shut off, even in the case of unpaid bills.
However, there are two exceptions to the rules.
Firstly, a judge may authorise an eviction during this period "if there is a suitable alternative housing solution or if the premises are the subject of an order of peril", said Christine Vales from the National Chamber of the Bailiffs.
The winter truce does not prevent the landlord from appealing to the district court to open a procedure. The expulsion will then be authorised at the end of the truce.
The extension of the law to slums and shelters is considered breakthrough in providing protection to those living in the most precarious situations.
Loic Blanchard, from Doctors of the World, an organisation that regularly works in slums and shantytowns, said:
Previously, those worst off could not benefit from such protection.
However, French activists say that the country needs to stop the evictions altogether as the country battles rising unemployment and homelessness and instead, put in place a prevention policy to help families find alternative housing.
According to FranceInfo, housing in France is too scarce and expensive.
The rise in evictions coincides with increasing house prices and decreased buying bower, hitting those with tight budgets the hardest, according to Patrick Doutreligne, executive director of housing advocate group Fondation Abbé Pierre.
The number of tenants who eagerly await 1 November every year is going up and the government has been criticised for not developing a long term plan to provide more housing.
Work is being done, however. The government has announced a plan to reduce the number of annual evictions by 1,000.
The government has said it will provide assistance before the eviction can be obtained by addressing the problem in its initial stages, reducing the number of increasingly complicated situations.