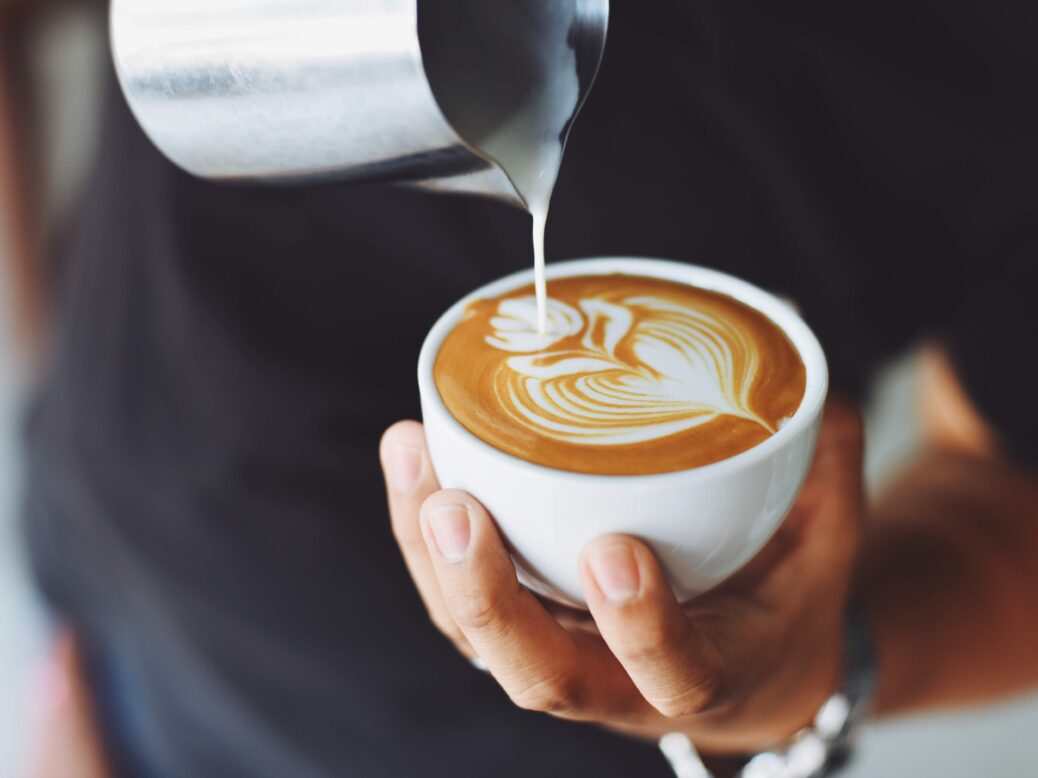 Cappuccino, Latte, Espresso, Americano, Grande single shot 4 pumps sugar free peppermint non-fat extra hot no foam light whip stirred white mocha?
Coffee.
In the survey of which countries drink the most coffee, it may come as a big surprise to learn, especially to the people who live there, or who have ever visited these countries, that the UK, USA, France and Italy all don't make the top ten. Not even close.
The top 6 countries in the world that top the charts for coffee consumption are:
Finland – 12kg annually per person
Norway – 9.9kg
Iceland – 9kg
Denmark – 8.7kg
Netherlands – 8.4kg
Sweden – 8.2kg
All five of the Nordic countries make the top six.
So what is going on?
Upon researching for this piece, I asked my colleagues which country they thought would top the list. Results were a pretty resounding 'Italy' with France coming in at a close second. However, when I announced the winner, nobody believed me.
Surprisingly, Italy with a consumption of 5.9kg per person comes in at a pitiful 14th place on the list. For the country that basically has the monopoly on coffee, you'd think they'd be the experts, right?
Maybe we should rename it kahvi? As the Finns definitely seem to know what they are talking about.
Finland finds itself topping a lot of social, economic and just general 'what country is best at…' surveys and lists including:
Most stable country in the world

Freest country in the world

Safest

Least organised crime

Least corrupt

Best governance

Soundest banks

Water richest country in the world

The most

humane

capital in the world

Education

Literate

Most mobile data usage

Most transparent

Lowest maternal mortality
For more statistics on how Finland is the best at most things, there is an official statistics website on the subject here.
And now, they find themselves on top of the coffee list. So it shows that drinking so much coffee is obviously doing something right for the country.
But why do Scandinavians drink so much Coffee?
If you have ever visited a Nordic or Scandinavian country, you will be aware of just how popular coffee is there.
Stieg Larsson books were often scrutinised for the unbelievable amount of coffee that the Swedish protagonists drink throughout the novels. But, in actual fact, it's pretty accurate.
Nordic hospitality has long focused itself upon offering a cup of coffee to any visitor. Any guest to your house will be immediately offered a coffee, which may just sound polite, but when you take into account the concept of tiú dropar it can perhaps seem quite excessive.
Tiú dropar, or ten drops as it translates to from Icelandic, is a tiny cup of coffee designed specifically for somebody who is visiting, perhaps to drop something off, or going door to door. A perfect way to fulfil the usual coffee offering, but without guests needing to stay for a whole mug full!
In Scandinavian and Nordic culture, 'coffee parties' are a thing. It is a bit like an afternoon tea, but with coffee. They are very informal social gatherings with plenty of coffee and cake. Sounds great, where's my invite? In Sweden these events are called kafferep, in Iceland, it is a kaffiboð and in Norway and Denmark, the word kaffeslabberas is used to describe such an event.
But how did the Scandinavian countries, which are some of the furthest countries from the 'bean belt' become so obsessed with coffee?
The bean belt being the strip across the globe, where coffee is created. It stretches right the way across the world from Mexico to Papua New Guinea. The bean belt of coffee production is all within 1000 miles of the equator.
Considering in 1756, whilst Finland and Sweden were still one, coffee was banned. In an attempt to increase the sales of a Swedish Tea imports company. Obviously, this plan backfired spectacularly, as both Sweden and Finland now guzzle coffee like there's no tomorrow!
Back in the 1800s, when Scandinavia was a relatively poor part of the world, Finland in particular. Higher taxes on alcohol and alcohol production meant the Scandinavians had to find themselves another vice to occupy themselves. This crown was bestowed on the humble coffee bean. And the rest, they say, is history.
Religion surprisingly played quite a part in the growth in popularity of coffee in the Nordic countries. Churches often provided coffee and cakes for their parishioners. Kirkekaffe, translated to church coffee, became somewhat of a social institution.
After every service people would congregate to socialise and of course, drink coffee. Kirkekaffe helped shape communities and developed stronger bonds with the church and their congregations. This tradition still goes on today.
Want to try a special Nordic drink?
There's an old recipe that has become the stuff of legend across the Nordic countries, for how to make a good alcoholic coffee.
Grab yourself a cup, glass or mug, and place a coin inside. Pour coffee into the cup until you can no longer see the coin. Next, you find a white spirit of your choice – it is usually vodka, but nobody will judge you if you opt for another – and you pour that in until the coin appears again.
And there you have it.
Enjoy.