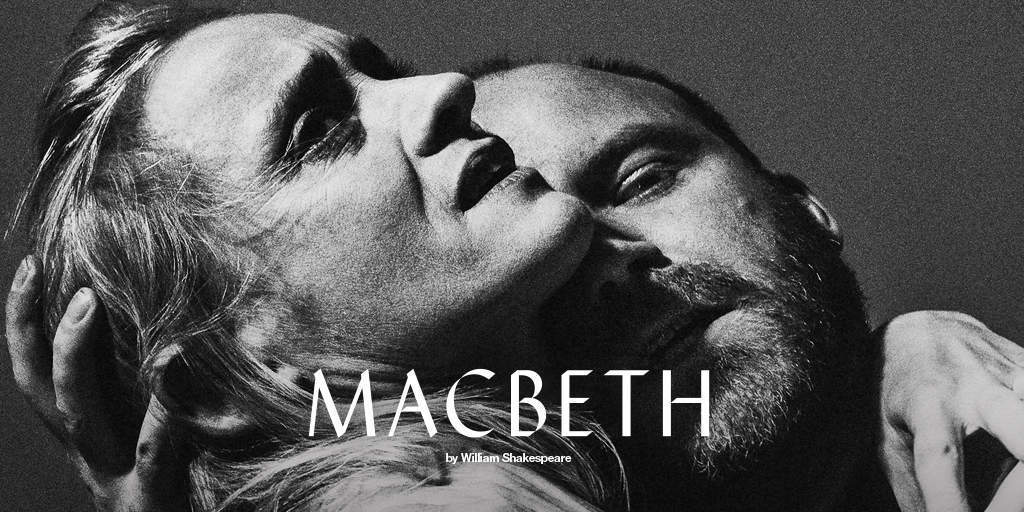 By the pricking of my thumbs, something wicked this way comes.
Or, more specifically, multiple things. Multiple performances of Shakespeare's Macbeth that is.
In 2018 there are no less than four major productions of the Scottish Play in the UK alone. The National Theatre, the Royal Shakespeare Company, the Royal Opera House, and a new film from director Kit Monkman will all be presenting their own unique takes on Macbeth (though the Royal Opera House version is Verdi's opera based on the play.)
In addition, Verdict has managed to find details of performances and adaptions of the play from no less than 15 smaller theatre and production companies. Again, that's just in the UK.
So what is it about Shakespeare's classic play that's proving so popular in 2018?
What is Macbeth about?
To understand why Macbeth is proving so popular, it's important to understand what the play is about. Here's all the Macbeth facts you'll need to understand the play.
How well do you
really

know your competitors?

Access the most comprehensive Company Profiles on the market, powered by GlobalData. Save hours of research. Gain competitive edge.
Company Profile – free sample
Thank you!
Your download email will arrive shortly
Not ready to buy yet? Download a free sample
We are confident about the unique quality of our Company Profiles. However, we want you to make the most beneficial decision for your business, so we offer a free sample that you can download by submitting the below form
By GlobalData
The opening
The play centres around a young Scottish general, the eponymous Macbeth. After an off-stage battle, Macbeth is a glorious hero and is given new titles and lordships by the king.
However, as he departs from the battlefield Macbeth is accosted by a trio of "weyard sisters", depicted as witches in most productions (thought that word is never used by Shakespeare.)
These creatures tell Macbeth he is destined to be king of Scotland, though his friend Banquo's descendants will end up being king after him.
After explaining the prophecy to his wife, Macbeth is persuaded by her to make it happen.
Lady Macbeth and her husband plot to murder the king and carry out the assassination. The kings sons flee for their lives and Macbeth becomes king of Scotland. However, he is uneasy in the position.
The complications
Macbeth remembers the prophecy that the weyard sisters gave him; his friend's heirs will be king after him.
Paranoid at losing the throne, he attempts to have both Banquo and his son killed. Unfortunately for Macbeth, only the former is successfully murdered. After this, Macbeth is haunted by Banquo's ghost.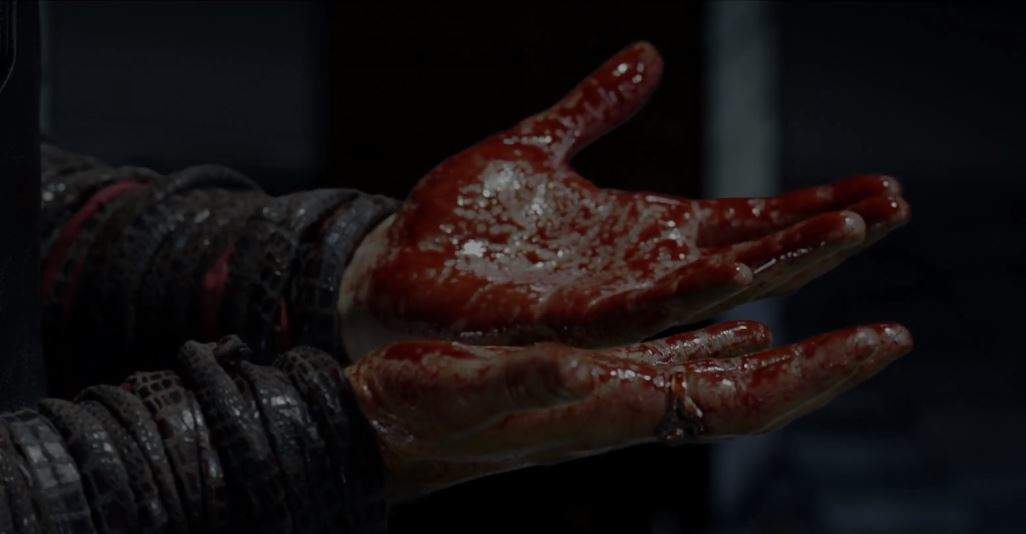 Disturbed by the ghostly visit, Macbeth again visits the weyard sisters.
They reassure him he will not be defeated until a local forest arrives at his castle doors. He is also told no man born of a woman can kill him. Unfortunately, they also assure him that the original prophecy was correct: Banquo's descendants will succeed him.
When he returns to his castle, Macbeth learns a fellow Scottish lord, Macduff, has fled to England to escape Macbeth's increasingly tyrannical rule. Macbeth has Macduff's castle seized and his wife and children murdered.
The conclusion
Meanwhile the ambitious and scheming Lady Macbeth has been driven to madness by guilt. She confesses to her servants and doctors what she persuaded her husband to do.
In England, Macduff hears his wife and children have been killed and swears revenge. He joins the rebellion led by the former Scottish king's son Malcolm and various English lords.
They ride for Scotland, eventually arriving in the very forest mentioned by the weyard sisters to Macbeth. In order to camouflage their numbers as they march on Macbeth's castle, the army cuts down the trees and branches to carry in front of them.
Macbeth's reign is going from bad to worse. As he prepares for battle, he hears that Lady Macbeth died, though the circumstances of her death are unexplained by Shakespeare. He muses that life is meaningless, but prepares for war anyway.
When he sees that the soldiers from the opposing army are carrying the trees before them, he becomes struck with fear: the first prophecy of the witches has been fulfilled.
During the battle, Macduff corners Macbeth. As they fight, Macduff explains to Macbeth that he was born by a caesarian section not 'born of a woman'. Macbeth realises Macduff could kill him, and dies at his former-friend's hands.
The final scene sees Macduff bringing Macbeth's decapitated head on stage while Malcolm is crowned king.
Although Banquo's son is not made king, Shakespearean audiences would have known that prophecy to come true as well. The current king, James VI of Scotland was famed for his belief that he was an heir to Banquo.
2018: The year of many Macbeths
With 19 sizeable UK productions of Macbeth this year, there must be very few years with quite so many performances available.
Of those, the most major four; the Royal Shakespeare Company's, the National Theatre's, the film directed by Kit Monkman, and the Royal Opera House's production of Verdi's adaption; all debut in the same month.
It was Julius Caesar who Shakespeare warned to "beware the ides of March", but perhaps it should have been Macbeth. In March, it seems, the UK is going to see a deluge of Macbeths.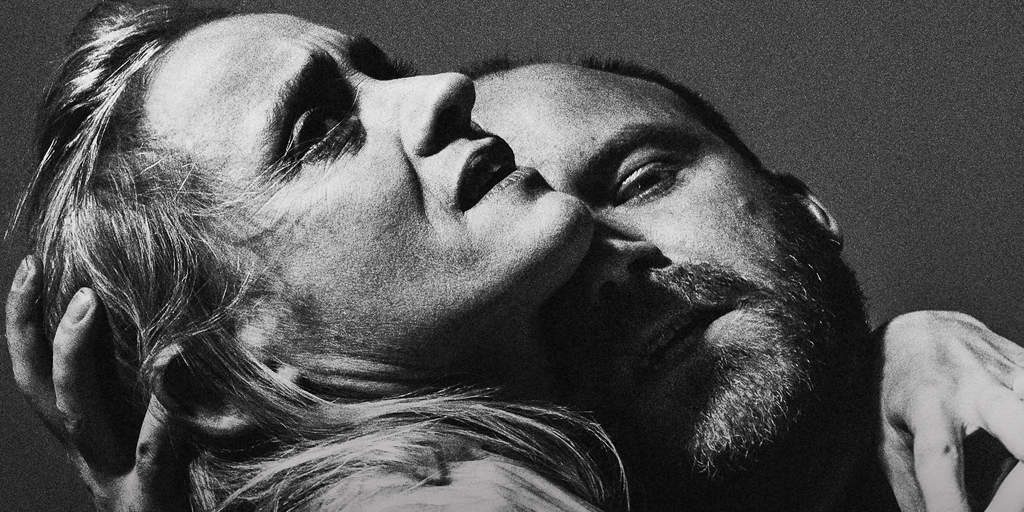 According to Verdict's research, there have never been so many competing major performances of the play in a single year.
1960, 1997, 2004, 2007, and 2015 each had two major adaptions.
2001 came the closest to beating 2018: there was a film adaption, a Royal Opera House production, and one at Shakespeare's Globe.
Even then, the film version was an adaption of the story, not a production of Shakespeare's text.
Clearly, there's a decidedly unusual amount of Macbeths available in 2018. The big question is: why?
A response to a precarious political climate
At it's core Macbeth centres around one man lusting for power. Their drive to do whatever it takes to win power is the play's major through-line.
Professor Peter Holland, Chairman of the International Shakespeare Association and Editor of Shakespeare Survey tells Verdict:
I don't think it's a simple connection… It does, though, seem to me to connect to our anxiety about power and evil. Here's a man fixated on power and on the notion that he must do something to become powerful.

He toys with the idea that 'If chance will have me king, why, chance can crown me / Without my stir' but then decides he needs to act, not wait. That troubles us.

And we're troubled too by the rise of the unlikely candidate – perhaps that's where Trump is somehow involved… we do worry about what drives our leaders and what drives people to want to become our leaders.
There's certainly an element of the danger of political inexperience in Macbeth, explains Dr. Christie Carson, Reader in Shakespeare and Performance at Royal Holloway, University of London:
"Most of the tragedies and all of the history plays deal with regime change but only Richard III and Macbeth watch the slow steady climb to power of a usurper.

"Richard is charming and makes the audience complicit in his climb. He is of the Royal household and knows how to manage those around him… Macbeth is different, he is a soldier and an ordinary man who seems to become intoxicated by his sudden social elevation.

"With no experience of governing, except in battle, he quickly unravels under the pressure of peacetime politics."
It's easy to see how Macbeth could then reflect modern concerns about political leaders ill-equipped for the tasks they face.
Are there better options available for political satire?
Still, Holland is sceptical that these performances and adaptions are a response to any specific political leaders though. He points out that Julius Caesar is a much more overtly political play.
That play was performed New York's Central Park in 2017 by the Public Theater and attracted fury as it cast a Trump-alike Julius Caesar only to assassinate him.
Corporate sponsors, the Bank of America and Delta Airlines pulled out of sponsoring the performances and Fox News made the story national news.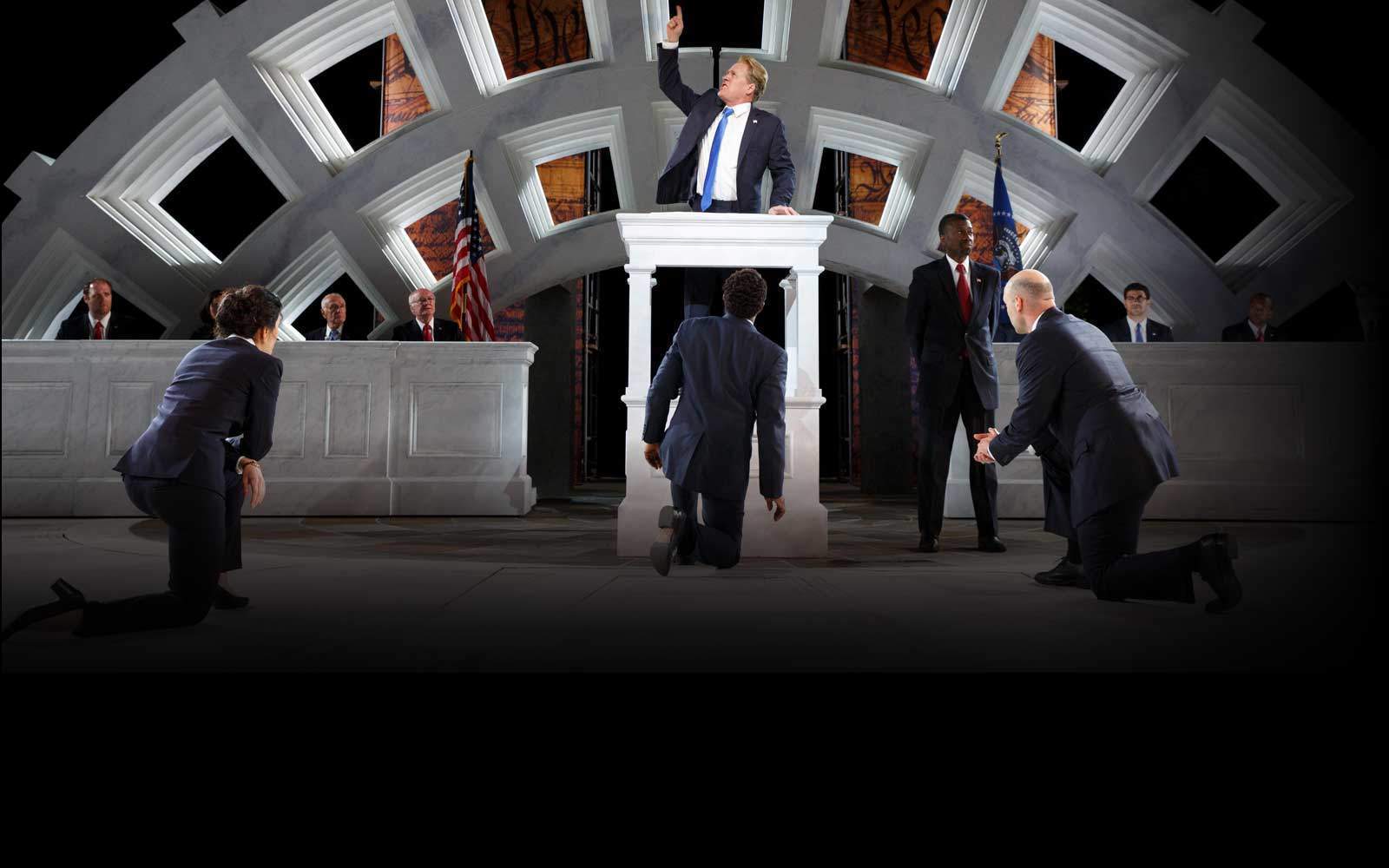 With all the magical elements and battle scenes, there's less room for specific political comment in Macbeth.
#MeToo and Macbeth
Few of Shakespeare's female characters have made quite the impact as Lady Macbeth.
The character has spawned dozens of adaptions and interpretations from writers other than Shakespeare. She has become an archetype for a certain kind of powerful, ambitious woman.
During Bill Clinton's run for office, Hillary Clinton was frequently compared to the character.
The witches of Macbeth too, have become hallmarks of Shakespearean canon. Shakespeare uses the witches as a shorthand for another kind of woman.
They are the unaffiliated, powerful, anti-maternal figures of the play; everything that an Early Modern society encouraged women not to be.
Carson tells Verdict how the recent sexual misconduct scandals around the world could certainly inform the upcoming Macbeth productions:
The input of the witches and his wife has often led to productions that leave the central character as a pawn of those around him. These productions, it seems to me, depend on an assumed misogyny which wants to absolve Macbeth of responsibility for his actions.

Challenging that misogyny in a world of sexual misconduct scandals may be one reason for the sudden popularity of this play.
The directors behind 2018's performances would certainly do well to interrogate these ideas in light of the #MeToo movement.
What does female power look like? How should a man respond to it? The staging of any Macbeth performances could certainly take those ideas and run with them.
Carson adds:
"The thing that interests me and what I want to monitor in these productions is the extent to which they try to relate the play to specific places and times in our modern world.

"The other thing that I'll look out for is what happens to the witches in these productions… In this day and age how do we react, as audience members, to witches?"
Macbeth, violence, and PTSD
Another theory from Carson is that Macbeth is speaking to a much more general political moment we're living in during 2018:
"The surge in mental health issues which can be linked to a combination of societal problems and an increasingly violent world make this play an important study in the slow dissolution of a once 'noble mind' to quote Hamlet.

"Being in battle seemingly does something to the human psyche which makes the return to a peaceful environment extremely difficult.

"As more and more soldiers return from areas of conflict and more and more traumatised victims of these conflicts arrive in Britain the play illustrates the complex fallout involved in going to war.

"As Macbeth loses his grip on reality he also loses his legitimacy as a ruler. This is a pattern that can be seen all over the world at the moment so it is no surprise that the play has a special resonance just now."
The issue of trauma is embedded in the heart of Macbeth, from his war-time mentality to Lady Macbeth's psychological collapse.
In an age more sensitive than ever to mental illness and the damage that can be inflicted on the mind, perhaps that's why Macbeth is becoming such an important cultural touchstone.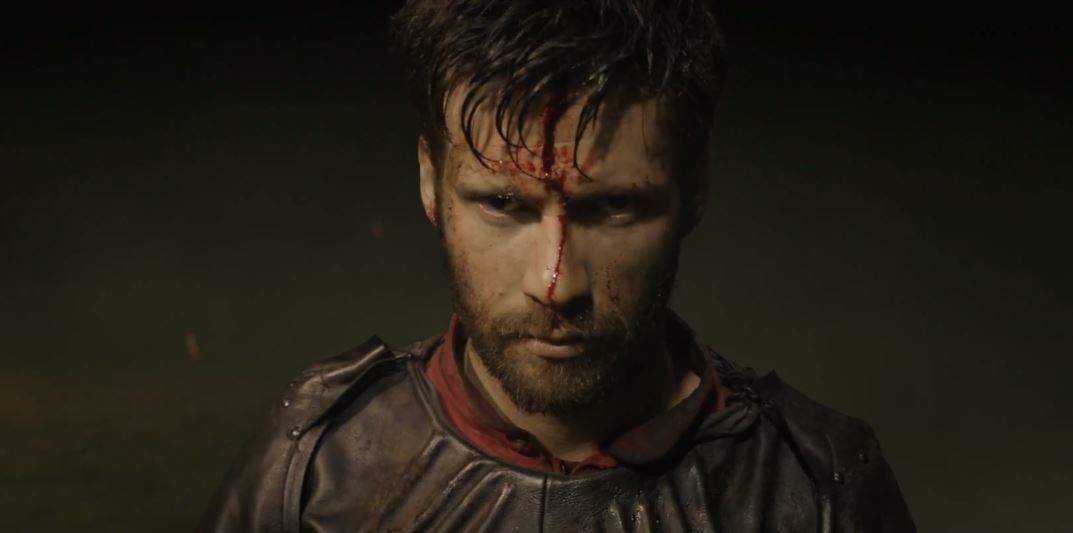 Other interpretations and influences
A celebrity Macbeth
One further expert Verdict spoke to on the matter was Dr. Roy Booth, a Senior Lecturer at from Royal Holloway's English Department.
Booth was able to offer some further thoughts on why 2018 is the year of Macbeth, postulating that perhaps our interest in Macbeth could be put down to the modern fascination with other people's private lives.
He explains:
"We love to ponder the marriage dynamic. Isn't that just perfect to fascinate us? Mr and Mrs Macbeth, hauled vertical for our mind-boggling scrutiny?"
Certainly in an age of unfettered access to the lives of the rich and powerful via social media like Twitter, there's a certain thrill to looking into the private conversations of those climbing the social ladder.
In this context, the Macbeth couple could stand in for any reality television stars, from Kim Kardashian and Kanye West to YouTube stars Zoella and Alfie Deyes.
An ouroboros of Macbeths
Of course, perhaps, Booth suggests, the many Macbeths of 2018 are a byproduct of a trend in theatre:
"Theatres also have many more tricks up their sleeves these days for stage effects, and so Tempests and Macbeths are bound to come up: if you have a text with the supernatural in it, and can recruit people like Imaginarium Studios, you are bound to get attention.

"We are, culturally, moving from the verbal to the visual. What a cliche 'iconic' has become! But if this is true, is any play in the Shakespeare canon as full of 'iconic' moments as 'Macbeth'? (Maybe only 'Hamlet'.)

"… But there's my final thought too: such brilliant stagings prompt more attempts. The play is inspiration enough, but all these productions (and films too) create a creative pressure, it becomes necessary for a director, designer and company to do their 'Macbeth', in a competitive spirit: 'We can top that! Now, how will we do the witches?'"
To be sure, there's certainly a business element at work in these Macbeth productions. The play is one of the most popular in Shakespearean canon.
Carson tells Verdict "From 1960 to 2000 there were 82 professional productions of it in Stratford and London, equal to the number of performances of Hamlet and more than any other play."
And in the wake of the critically-acclaimed 2015 film adaption, with Michael Fassbender, there's a definite recent interest in Macbeth.
The finances of Macbeth
In addition, three of the four major companies performing the play (namely, the National Theatre, the Royal Shakespeare Company, and the Royal Opera House) had their funding from Arts Council England cut for the 2018-2022 season.
They only lost three percent of their funding, but that amounts to between £500,000 and £750,000 each.
At the time, all three said the decision placed them under financial pressure.
As a result, there's a definite incentive to produce popular, top-quality drama.
Macbeth fits the bill in a number of ways. As a popular Shakespeare play creators can be confident it will fill seats. In addition, the play allows theatre companies to show off their stage effects though, as an Elizabethan play these effects need not be too involved and can be produced relatively cheaply.
What the creators say
Of course, all of this is well and good, but perhaps the only people with answers are the creative teams behind all these productions.
A coincidence?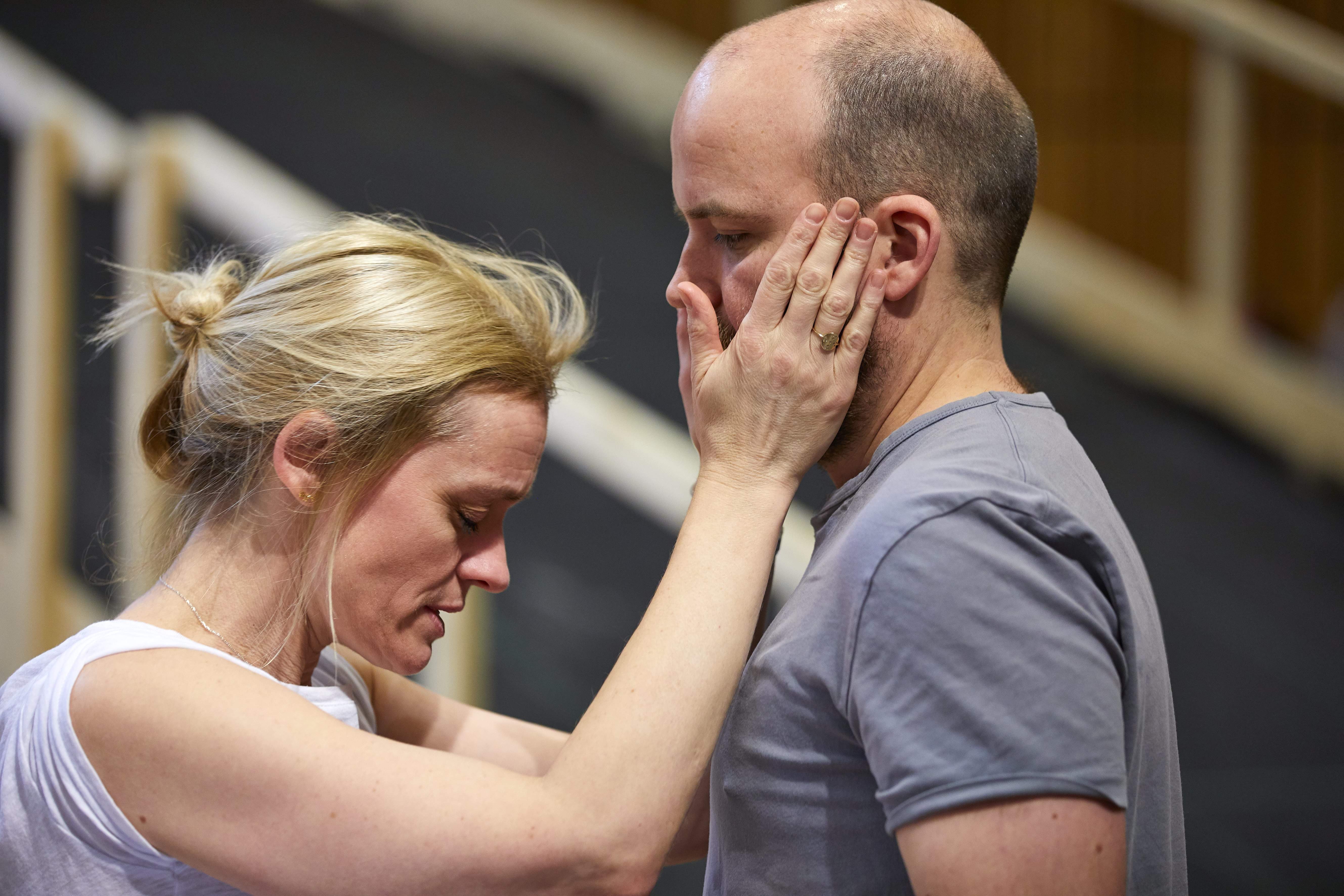 One of the creators who spoke to us at length was director Kit Monkman, the man behind the newest film version. Monkman's film will be available in cinemas for one night only on 13th March.
Verdict was lucky enough to speak to Kit at length about his film and how it plays into the canon of Macbeth. We'll be publishing the full interview soon, but Monkman did explain what he thought about the multitude of Macbeths in 2018.
"I suppose because one of the themes in Macbeth is coincidence and how human beings are inclined to read meaning into chance, like with Macbeth and the prophecies. So there is part of me that thinks it's just chance. We'll always try to weave stories out of the fact that there's 19 Macbeths.

"… but things sometimes happen for a reason. I think there's definitely a slight Trump parallel there. In terms of somebody who seems to be so keen to seize power but when they get power doesn't quite know how to hold the reins. Maybe there's some element of that zeitgeist there…

"But I would err on the side that it's probably coincidence… I love the fact that humans are inveterate storytellers and that we love to make stories out of coincidence, but yeah, I think it's just coincidence."
All the productions of Macbeth in 2018
Below is a list of all the individual productions and adaptions of Macbeth in 2018. Tickets can be purchased at the links below: