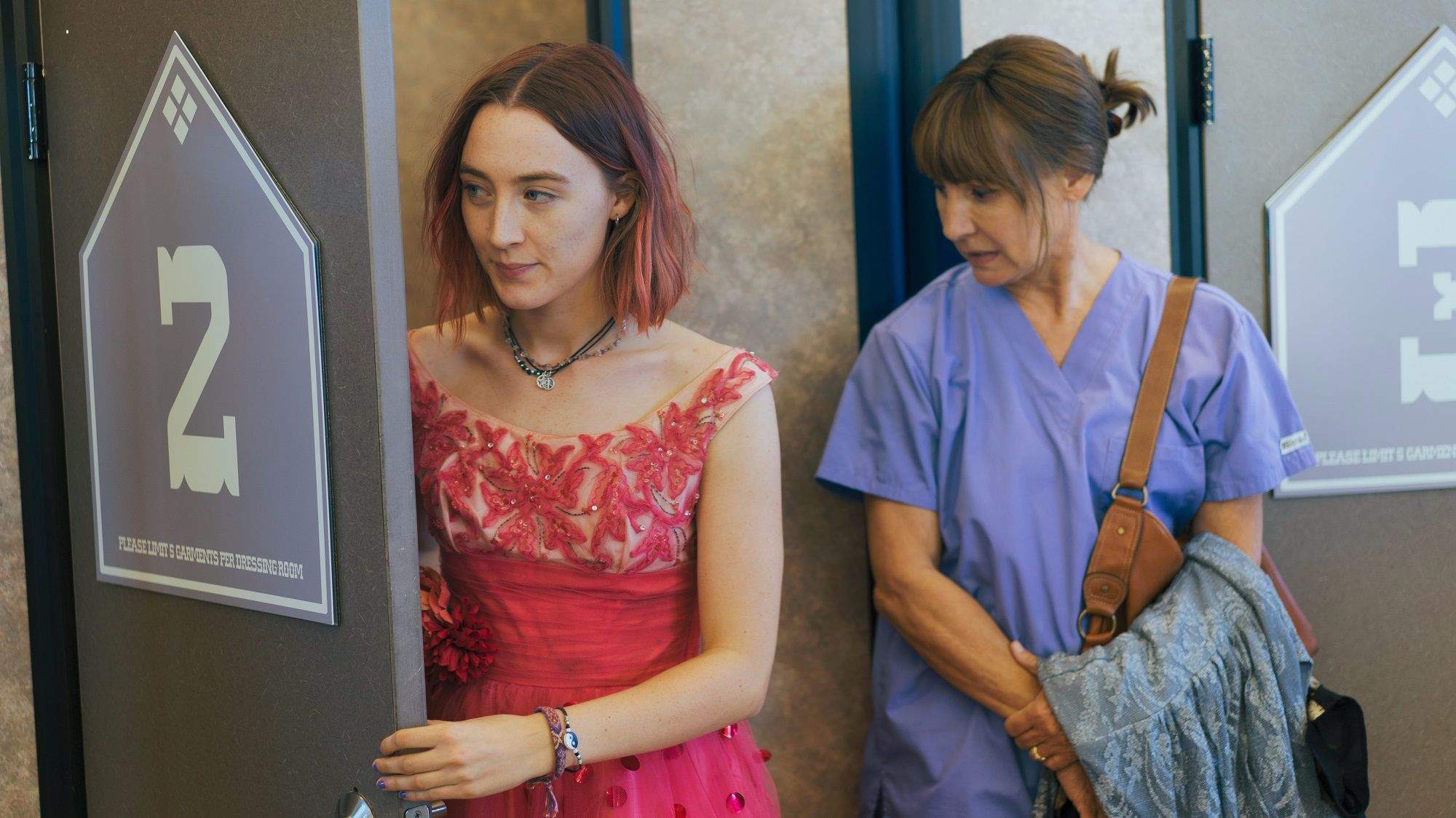 It's fair to say that 2017 has been a pretty bad year for the cinema.
The 2017 summer box office in America made just $3.5bn. Sure, that's still an incredible amount of money but it's a poor showing from a summer box office. For comparison, 2015 and 2016's summer season at the cinema made nearly $1bn more than 2017.
In fact, it's the worst performance of a summer box office since 2005.
The major reason which cinemas have performed so poorly this year is because attendance is down. From September 2016 to September 2017, only 385 million people went to the cinema.
That's the worst attendance since 1992.
Still, while the major studios have been struggling with flops like Justice League, Jigsaw, Murder On The Orient Express, and noted-mess Daddy's Home 2, smaller studios have really picked up the slack.
How well do you
really

know your competitors?

Access the most comprehensive Company Profiles on the market, powered by GlobalData. Save hours of research. Gain competitive edge.
Company Profile – free sample
Thank you!
Your download email will arrive shortly
Not ready to buy yet? Download a free sample
We are confident about the unique quality of our Company Profiles. However, we want you to make the most beneficial decision for your business, so we offer a free sample that you can download by submitting the below form
By GlobalData
2017 has been an incredible year for independent feature films. From Get Out to Mudbound to Call Me By Your Name independent films have really found their audience this year.
Lady Bird movie success set an incredible film record this week
In fact, one independent feature, Lady Bird starring Saoirse Ronan and directed by Greta Gerwig, recently passed a major landmark. The films holds a 100% rating on Rotten Tomatoes.
That in itself, is rare, but more even more exciting is the fact that it has the highest amount of reviews contributing to that score of any movie ever made, beating the previous title holder Toy Story 2.
It holds a 100% rating with 173 reviews compared to Toy Story 2's previous 100% record with 163 reviews.
How do you define an independent film?
Independent film is a very hard thing to quantify. It's almost a sub-genre within film all by itself.
Most obviously, independent films are those made outside of a major studio. Again, 'major studio' is a term that requires some explanation. Essentially it refers to one of the big studios in Hollywood and their subsidiaries.
The big six major studios are The Walt Disney Company, Time Warner, Fox Entertainment Group, Comcast (who own Universal Studios), Sony, and Viacom (who own Paramount).
There are also the 'mini-majors' who, while not being members of the 'big six major studios' are still huge corporate entities.
These are Lionsgate Films, STXFilms, Open Road Films, The Weinstein Company, Amblin Partners, CBS Films, Gaumont Film Company, and Metro-Goldwyn-Mayer.
In addition, there are also Amazon and Netflix who, despite not being 'major studios' pretty much do fit the bill due to the amount of money they invest and their viewerbase.
So, in essence, an independent film is any film made by a production company outside any of those mentioned above or their subsidiaries.
However, there's still a little more complexity. As mentioned above, independent film is often seen as a genre of its own. Usually it is defined by smaller budgets and more personal stories. Independent films often feature characters and stories which would be deemed too commercially risky for major studios. Hence, independent films have become the major place to see films fronted by minority characters and stories.
16 of the best independent films of 2017
Of course, with so many people making movies, there's more to watch than ever. When you factor in independent films, it can be almost impossible to know where to start.
Thankfully, review aggregation sites like Rotten Tomatoes are a great place to start.
Verdict has picked out some of the best independent films we've seen this year (mostly during our busy week at London Film Festival.) So, without further ado, here's your personal list of independent film recommendations to watch before award season kicks into high gear.
Get Out
One of the most critically-acclaimed and talked-about independent films in years. Get Out stars Daniel Kaluuya as Chris Washington. He's an ordinary black man dating a white girl, and he's about to meet her parents.
Fearing the worst, he's surprised to find his 'in-laws' are non-judgmental liberals who 'would have voted for Obama a third time if they could'. Still, something feels off in the community.
After a few strange encounters with the few black faces in the neighbourhood, Chris realises something is very wrong. What unfolds is a tense, gripping horror.
Lady Bird
For time immemorial filmmakers having been creating movies about the trials and tribulations of high school students. Will they find a date to prom? Can they pass their classes? Will they get a part in the school musical?
And yes, Lady Bird does all that, but it's so much more besides. Framed as a high school movie, Lady Bird is actually a searingly honest glimpse into the relationships between parents and children. Saoirse Ronan and Laurie Metcalf are delightful as Christine "Lady Bird" McPherson and her mother.
Sure, this one is a high school movie, but it might also be the most emotionally honest film created in a long time.
Mudbound
A definite contender for Best Picture at the Oscars (or at least, it would be, in a world where the Academy didn't hate Netflix and female directors.) Mudbound is a twisting tangle of interconnected stories all connected by the farmland on which they're set.
A woman is torn from her suburban life by a husband who decides, on a whim, to buy a farm. A black family trying desperately to eke out a living on the land where their ancestors were slaves. A soldier coming home from war suffering from severe PTSD.
Another soldier, son of the black family, who was a hero in wartime and struggles to readjust to being a second class citizen in America.
The story eventually reaches a horrific, bloody conclusion as each of these struggles erupts into violence. This might not be the historical film that America wants at the moment, but it is probably the one that it needs.
The Florida Project
If Mudbound is a masterpiece reflecting on America's history, The Florida Project is the same for the 21st Century.
The film focuses on Moonee, a six-year-old girl living at the Magic Castle hotel in Florida. Her poverty-stricken mother struggles to find work and eventually turns to prostitution to pay the bills.
With a colourful cast of characters, The Florida Project is a light, uplifting, yet ultimately tragic tale of those left behind by the American dream.
God's Own Country
After finishing filming during the summer of 2016, first-time director Francis Lee had to call his cast and explain that they'd inadvertently created the UK's first Brexit-themed film after hearing about the result of the EU referendum.
Still, if God's Own Country is any indication of the future of Brexit on film, the political move might be good for something after all.
The partially autobiographical film, written and directed by Lee tells the story of Johnny Saxby. He's working on his ailing father's farm on the desolate moors of West Yorkshire. When his father's health declines, the farm is forced to welcome Romanian immigrant Gheorghe, of whom Johnny does not approve.
However, when they're alone on the moors during lambing season a tender romance begins to blossom between the pair.
Unfortunately, it all threatens to come apart thanks to Johnny's fear of coming out to his family, and he has to make a decision about what he wants.
Call Me By Your Name
17-year-old Elio Perlman is a precociously intelligent young man living at his family's huge mansion somewhere in Northern Italy. Every summer his family welcomes a foreign student to help Elio's father with his studies.
This year, they are joined by Oliver. From the moment Elio catches sight of Oliver he is attracted to him.
The rest of the film is a cat-and-mouse game as Elio wrestles with his feelings and Oliver tries to come to terms with his own.
A beautiful, tender story about the obsession of young love and the intensity of those feelings.
120BPM
The only foreign-language film on this list, 120BPM is a masterpiece.
This French film follows the Paris chapter of ACT UP, an AIDS awareness campaign group in the early 1990s. Blurring the lines between narrative and documentary, the film follows the group as they organise and conduct protests and lobbies.
As with many films about the AIDS crisis, 120BPM is never afraid to go to some very tragic places.
However, what makes it distinct are the moments of utter joy, solidarity, and unity it brings up. What could have been a very one-note film is a vibrant tapestry of emotions from the off. A must watch!
Lady Macbeth
With more conversation about female agency and empowerment than ever before, Lady Macbeth is a brilliant and timely film about one woman seeking to control her own destiny by any means necessary.
Set in 1865 in rural England, Lady Macbeth follows a young woman, Katherine, trapped in a loveless marriage.
However, when her husband is away she begins an intense affair with one of the workers from the land around her home. Eventually she realises she'll do anything to keep her new love intact, Katherine is drawn down a dark path.
A Ghost Story
With one of the most strikingly basic costumes ever created, A Ghost Story needed a solid story to back up its attention-grabbing simplicity. And, well, it does and it doesn't.
The film, which see Casey Affleck draped in a sheet throughout, isn't so much a story as a 92 minute meditation on life, death, and what we leave behind. It's slow, thoughtful, and intense.
Not a film for everyone, but if you check your expectation on entry, there's something truly magical here. Plus, it gave the world 'sheetcaking' the term for stuffing your face with food as an answer to grief, as Rooney Mara does in the film.
The Killing Of A Sacred Deer
Another decidedly odd one that won't be to everyone's taste.
Steven Murphy is a successful surgeon with what looks like the perfect life. However, he has an odd connection to Martin, a local boy who recently lost his father in a car accident.
Steven claims he is trying to help Martin grieve. However, it seems Martin's reason for getting close to Steven is very different. Steven was the surgeon who operated on his father after the crash, and Martin reveals that he blames Steven for his father's death.
Things come to a head when Martin places a curse on Steven's family which will kill them all unless Steven murders one of them.
The Disaster Artist
The Room is a decidedly odd film. It's odd both in content and the bizarre space it occupies in cinematic history. No one could possibly argue that The Room is a good film in the classic sense of the term.
It is a technical and narrative disaster on almost every level. Yet somehow it has become a cult classic. The Disaster Artist, however, is a largely brilliant comedy from the Franco brothers about the making of the travesty that is The Room.
A veritable who's who of Hollywood with appearances from Zac Efron, Seth Rogen, Alison Brie, Bryan Cranston and dozens more.
Ingrid Goes West
An outrageous comedy-drama for the Instagram generation, Ingrid Goes West skewers the 'perfect life' of Instagram bloggers and influencers perfectly.
The film sees Aubrey Plaza's Ingrid develop an obsession with an Instagram-famous influencer and cross the country to meet her in person.
However, as one might expect, things don't quite go according to plan when Ingrid starts to see the nastiness behind her new friend's perfect existence.
Professor Marston And The Wonder Women
Considering the way things were going in the DC Extended Universe, the success of Wonder Woman came as a surprise to just about everyone. It's a real great superhero film with the power to inspire little girls everywhere.
Unfortunately, it's only the second best film about the character in 2017.
The film tells the story of Professor William Moulton Marston, and his wife Elizabeth. They soon take on assistant, Olive Byrne who William is very attracted to. The three slowly form a polyamorous relationship, with both women bearing William's children.
The trio even begin to experiment with sadomasochistic practices in the bedroom. All of this inspires William to create a female superhero, Wonder Woman.
Hounds Of Love
Plenty of horror films have dealt with kidnap victims attempts to escape before, but Hounds Of Love takes the tired trope in a new, more cerebral direction.
Finding herself kidnapped by sadistic husband and wife, John and Evelyn White, teenager Vicki realises she must drive a wedge between the couple if she is to survive.
She fights to turn the couple against one another, knowing that if she fails, she will die.
It Comes At Night
A horror that's a real masterpiece of form. While plenty of modern horror films gesture towards the idea of not showing the audience everything, few end up being able to fully resist the temptation.
It Comes At Night is a welcome break from that modern tradition. The film is entirely about what isn't shown in the woods around the creepy farmhouse where the film is set.
The story of the film is simple. After a deadly virus has all-but wiped out humanity, two families find themselves living together to survive in a secluded house in the woods.
A series of strange events leads paranoia to grow between the families, spilling out into violence as they fight to protect their own.
My Friend Dahmer
Technically this one is slightly cheating as it isn't released in some territories until 2018.
Still, it is absolutely a film to watch regardless of when it reaches cinemas.
Going into a film about one of the most prolific and notorious serial killers of all time, Jeffrey Dahmer, one has certain expectations. However, genius director Marc Meyers, steadfastly refuses to meet those expectations.
Instead, he crafts a wickedly humorous high school comedy about a tortured outsider who finally finds some friends. This is Jeffrey Dahmer before he became the killer we know today. Of course, things can't stay happy forever, and Jeffrey's world begins to crumble around him just as he starts to enjoy it.
Interestingly, Meyers fights the urge to psychologize his subject or find an answer as to why he went on to commit his crimes.
If anything, the film encourages an uneasy empathy with its subject. My Friend Dahmer is objective at all times and wonderfully put together. An absolute must-watch!