One in six people who earn more than £40,000 a year now work fewer than five days a week, according to a recent study carried out by Timewise, a UK-based organisation campaigning for agile working.
A new book published today, The Agility Mindset, focuses on how to improve productivity in the workplace through agile working; allowing employees to do their job with maximum flexibility and minimum constraints.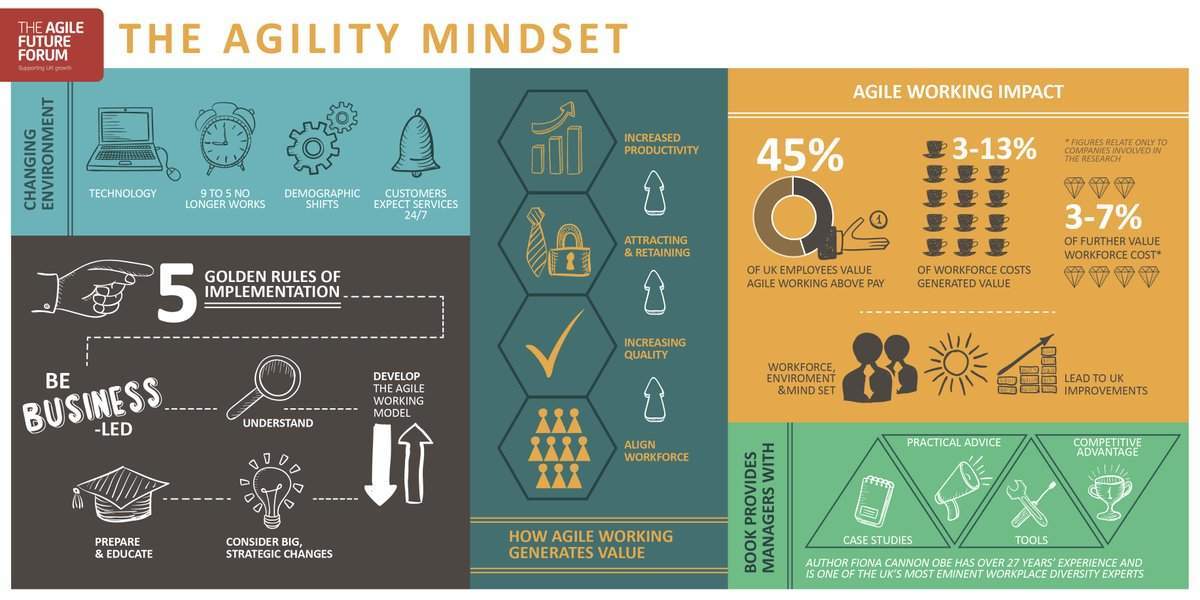 Its author, Fiona Cannon,  is the director of the Agile Future Forum (AFF), originally set up by former Lloyds Banking Group chairman Win Bischoff.
He was approached by the then deputy British prime minister Nick Clegg to establish an organisation made up of chief executives from leading FTSE 100 companies who would to explore the benefits of agile working.
Members include UK industry giants such as BT, Cisco, Tesco, KPMG and Ford.
According to Cannon, agile working provides an avenue for businesses to cope effectively with the challenges posed by globalisation and the new demands companies face as a result of technological advances.
"Implementing new agile working practices is not easy, but the benefits of a more agile organisation – one that performs better and has a more engaged workforce – make this a worthwhile investment of management effort and time," she wrote in an article for City AM.
View this report and others on GlobalData

The latest figures released by the Office for National Statistics (ONS), illustrated in the chart above, show that for the period from April to June 2015, 175,000 people worked just four and a half days every week.
The Agility Mindset by Fiona Cannon is published by Palgrave Macmillan