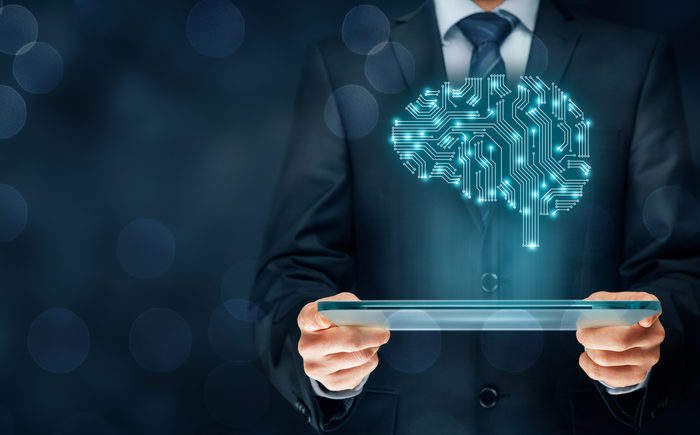 After ten months of talks involving more than 200 witnesses, the Artificial Intelligence Committee of the UK parliament's upper house has concluded that tech giants should be put in their place, workers must be prepared for a jobless future and AI must be regulated before it gets out of hand.
The House of Lords Select Committee has today released its AI in the UK report, a study into the future of artificial intelligence and the UK's ability to cope with the widespread change that it is likely to bring.
With businesses likely to suffer major disruption due to advancing technology – with up to 50% of jobs set to be lost to AI and automation – here are seven key points from the AI in the UK report that are of importance to the world of business.
Small businesses are being left behind
Chapter 3: Designing artificial intelligence – Access to, and control of, data
"Our evidence also suggests that many start-ups struggle to gain access to data. In some cases, this is because they need to develop a service before they can attract the customers who would in turn provide data, while in others it is because small start-ups cannot demonstrate their credibility to public institutions and organisations.

"With respect to small businesses, Kriti Sharma, Vice President of Artificial Intelligence and Bots, Sage, told us that 'some 55% of small businesses are still using pen and paper, Excel spreadsheets, fragmented datasets', which prevented them from making any substantive use of AI,"

How well do you

really

know your competitors?

Access the most comprehensive Company Profiles on the market, powered by GlobalData. Save hours of research. Gain competitive edge.

Company Profile – free sample

Thank you!

Your download email will arrive shortly

Not ready to buy yet? Download a free sample

We are confident about the unique quality of our Company Profiles. However, we want you to make the most beneficial decision for your business, so we offer a free sample that you can download by submitting the below form

By GlobalData
However, while small businesses are failing to make use of AI, the world's biggest companies, such as Google, Facebook, Microsoft and Amazon, are making use of their users' data to build advanced AI systems.
Amazon alone has more than 300 million active customers, which provide vast amounts of data on consumer spending habits. Using its AI machine-learning infrastructure, Amazon is able to make better recommendations on items that its customers should buy, what they should read next and what movies they should watch.
According to Professor Richard Susskind, this has led to an "unprecedented concentration of wealth and power in a small number of corporations".
GDPR is coming (and it won't be pretty)
Chapter 3: Designing artificial intelligence – Access to, and control of, data
While Britain will be leaving the European Union on 29 March, 2019, the AI in the UK report makes it clear that the government doesn't plan to do away with all aspects of EU law.
While the government has always made it clear that it supports the upcoming General Data Protection Regulation (GDPR), the report stresses that the UK will adhere to these regulations regardless of Brexit.
"All indications suggest that the present status quo will be disrupted to some extent by the upcoming General Data Protection Regulation (GDPR), which the UK is planning to adhere to regardless of the outcome of Brexit, and the new ePrivacy Regulation, which both come into force across the EU from 25 May 2018."
The GDPR demands that companies keep clear, structured, machine readable files of all users' personal data. Companies must be able to provide this data free of charge if requested by a user.
The UK government believes that this right, known as data portability, will increase competition. It will make it easier for customers to take their data from one company and move it to another. This could make it easier for small businesses to take customers away from bigger competitors.
"Dr Sandra Wachter, Postdoctoral Researcher in Data Ethics and Algorithms, Oxford Internet Institute, argued that it could 'enhance competition in a very healthy way', and facilitate access to data for new start-ups looking to compete with established giants."
While great for consumers, given its potential to foster competition and push down prices, it has the potential to cause disruption to large services providers.
AI experts could become easier to find
 Chapter 4: Developing artificial intelligence – Improving access to skilled AI developers

"One of the most pressing roadblocks we heard about was the substantial shortfall in skilled workers available to the AI development sector in the UK. Almost all the companies and organisations active in AI development from whom we received evidence complained that developers with advanced knowledge of machine learning, particularly at the PhD and master's degree levels, were difficult to find, and expensive to hire.

"Balderton Capital told us that 'the skills required to build competitive AI start-ups today are relatively rare, and as a result the costs for starting a company in this space are higher than other areas of technology.'"
However, finding skilled AI workers could become easier. During a review session, part of the AI In the UK study, it was recommended that the government should work with leading universities to create 200 additional PhD places dedicated to AI.
The government has taken this recommendation on board. It has been confirmed that an additional 200 PhD places will be funded per year by 2022.
Likewise, it has also doubled the number of Exceptional Talent visas available for overseas workers that excel in the technology, science, arts and creative sectors.
AI could boost productivity
Chapter 5: Working with artificial intelligence – Productivity

AI could provide a huge boost to productivity in the workplace, the report notes.
"The opportunity that the widespread use of artificial intelligence offers to improve productivity in the UK was, perhaps, the most common benefit cited to us by our witnesses.

"Andrew de Rozairo, Vice President of Customer Innovation and Enterprise Platform, SAP, said 'if we adopt AI, given the strong skillsets that we have in the UK, we have a huge opportunity to boost productivity'.

"TechUK told us: 'it is likely that the adoption of AI by companies will increase productivity, efficiencies, cost savings and overall economic growth across all industries and sectors'.

"The Government also recognised this benefit: 'Impacts in industry … are likely to be profound in terms of productivity'. A number of witnesses argued that productivity would be improved as human labour was augmented in a range of ways, such as summarising complex documents or sorting email inboxes."
Should AI cut the need for human workers to perform administrative tasks, it is estimated that companies would gain 120 working days per year and annual GDP would increase by £33.9 billion.
The importance of digital skills
Chapter 6: Living with artificial intelligence – Education and artificial intelligence
The report states that anything from 10% to 50% of jobs could be at lost to technology over the next 10 to 20 years. As such, it is important that businesses start to prepare for a tech-driven future by retraining employees and hiring workers that are comfortable working with technology.
The report states that few small businesses owners have confidence in their basic digital skills or that of their workforce. Some 22% stated that they believed there was a lack of basic digital skills among their employees that was holding their business back.
"Our witnesses told us of the need to improve the data skills, digital understanding and literacy of young people in the UK.

"Google said: 'one of the most important steps we must take so that everyone can benefit from the promise of AI is to ensure that current and future workforces are sufficiently skilled and well-versed in digital skills and technologies'."

"Baker McKenzie, a multinational law firm, told us that 'education and training will be essential to prepare the workforce to use these emerging technologies effectively'."
The UK won't be an AI leader
Chapter 9: Shaping artificial intelligence – A Vision for Britain in an AI world
It is made abundantly clear throughout the report that the UK won't be a leader in AI, given the vast amounts of money being spent by the United States and China on the development and implementation of this new technology.
Citing figures provided by Goldman Sachs it states that in the period between 2012 and 2016, the UK invested $850 million in AI. In comparison, the US spent $28.2 billion and China spent $2.6 billion.
Likewise, according to evidence submitted by Microsoft, China and India each typically produce 300,000 computer science graduates annually, compared to 7,000 in the UK.
The report states that many of those involved in the study "commonly suggested that it was not plausible to expect the UK to be able to compete, at least in terms of investment, with the US and China".
An AI Code could be in the works
Chapter 9: Shaping artificial intelligence – Data Protection Impact Assessments

The report fails to offer much on the legal liability of the misuse of AI, or who is to blame when AI makes the wrong decision (an issue highlighted by the recent death of a pedestrian caused by a self-driving car).
However, it does stress the need for a clear set of "ethical principles" that companies and organisations should follow when deploying AI.
"From all we have seen, we believe this area is not lacking goodwill, but there is a lack of awareness and co-ordination, which is where Government involvement could help."
The report suggests five starting principles to govern the development and implementation of AI:
Artificial intelligence should be developed for the common good and benefit of humanity
AI should operate on principles of intelligibility and fairness
AI should not be used to diminish the data rights or privacy of individuals, families or communities
All citizens have the right to be educated to enable them to flourish mentally, emotionally and economically alongside artificial intelligence
The autonomous power to hurt, destroy or deceive human beings should never be vested in artificial intelligence.
The Artificial Intelligence Committee believes that this would provide a "clear, consistent and interoperable framework" to follow.
However, it would also stress the importance of ensuring that AI is being used appropriately.
It is proposed that those that fail to adhere to the AI Code run the risk of losing their "seal of approval", tarnishing their image as a recognised and trustworthy organisation.