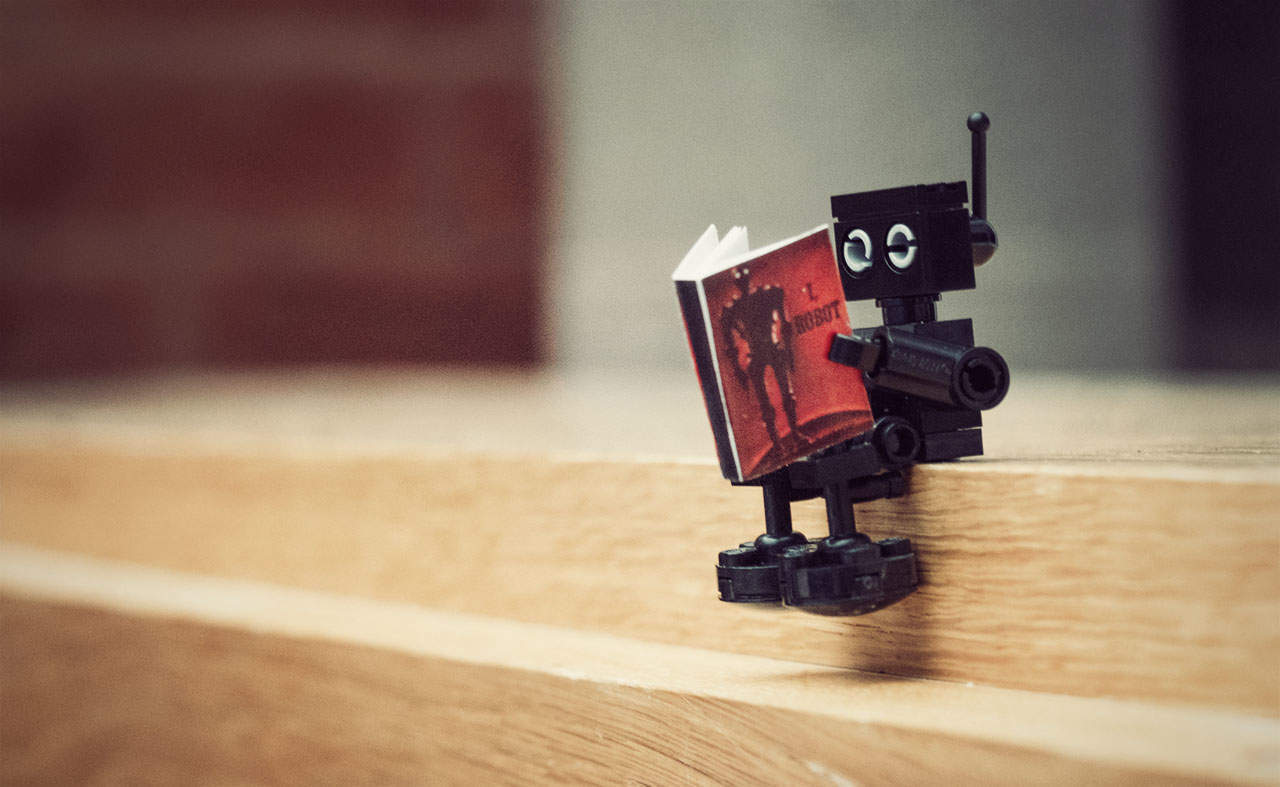 Elon Musk recently said that by developing AI, we are "summoning the demon". Stephen Hawking also voiced concerns about AI, stating that "the rise of powerful AI will be either the best, or the worst thing, ever to happen to humanity."
Clearly, AI development fills some of the world's greatest minds with dread. However, some students at MIT have created Shelley. She's an AI system designed to create a completely different kind of scares.
Named for famed Gothic novelist and Frankenstein author Mary Shelley, Shelley is a horror writer too.
A deep-learning AI, Shelley was fed horror from over 14,000 stories from the r/nosleep Reddit thread. This taught Shelley to figure out what kinds of ideas, seeds, and sentence fragments humans find the most scary. She is then able to generate her own ideas about what would create a scary story.
Shelley isn't the first AI to become a creative writer. However, what makes her unique is that she writes collaboratively with Twitter users. Essentially, Shelley spits out the opening of a horror story on Twitter. Then, if it gets enough responses, she'll respond to Twitter replies. And thus, slowly, a story starts to form.
So far, Shelley has collaborated with Twitter users on over 200 stories.
How well do you
really

know your competitors?

Access the most comprehensive Company Profiles on the market, powered by GlobalData. Save hours of research. Gain competitive edge.
Company Profile – free sample
Thank you!
Your download email will arrive shortly
Not ready to buy yet? Download a free sample
We are confident about the unique quality of our Company Profiles. However, we want you to make the most beneficial decision for your business, so we offer a free sample that you can download by submitting the below form
By GlobalData
Why was Shelley created and what's next for her and her AI stories?
But why on Earth did a group of students decide to create a horror-writing AI and what are Shelley's plans for world domination? Verdict spoke to the team behind Shelley, Pinar Yanardag, Iyad Rahwan, and Manuel Cebrian to get a little insight into the mind of the machine.
V: Why did you decide to make Shelley write horror fiction rather than any other genre?
Iyad Rahwan: "Nowadays, nothing seems to frighten humanity more than runaway intelligent machines. The rapid progress in the field of Artificial Intelligence (AI) has people worried about everything from mass unemployment to the annihilation of the human race at the hand of evil robots…

"We know that AI terrifies us in the abstract sense. But can AI scare us in the immediate, visceral sense? Scholars have long commented on the phenomenon of the uncanny valley, which describes how people feel a sense of eeriness and revulsion at robots that appear almost, but not exactly, like real human beings. But can AI elicit more powerful visceral reactions more akin to what we see in a horror movie? That is, can AI creatively imagine things that we find terrifying?

"We wanted to playfully commemorate humanity's fear of AI, which is a growing theme in popular culture. We found it appropriate to explore how machines, themselves, can generate the scary content. Similar to Shelley, last year we launched the Nightmare Machine, a website that showcases horror imagery created by cutting-edge Artificial Intelligence."

Manuel Cebrian: "We are huge fans of horror, and thus of Halloween. At the same time, Halloween presents an opportunity for collective creativity… As we are interested in how AI induces emotions, fear in this particular case, Halloween is always great timing to roll out a mass-scale AI agent that tests our its emotion inducing capability. That's why we have done two in a row, and we are already thinking about a new one for 2018! All our tools involve massive data, massive computation and deep-learning technology to induce emotion."
V: Why does Shelley need people to submit sentence fragments before she can create stories?
Pinar Yanardag: "Shelley is the world's first collaborative AI-horror writer! She is a deep-learning powered AI program, but in addition she also works as a bot on Twitter and collaboratively writes stories with people… So we may well witness the creation of world's first human-AI collaborated horror anthology ever put together!

"Shelley is a combination of a multi-layer Recurrent Neural Network and an online learning algorithm that learns from crowd's feedback over time. The more collaboration Shelley gets from people, the more scary stories she will share. This can be applied to all creative genres of literature, including marketing and advertising."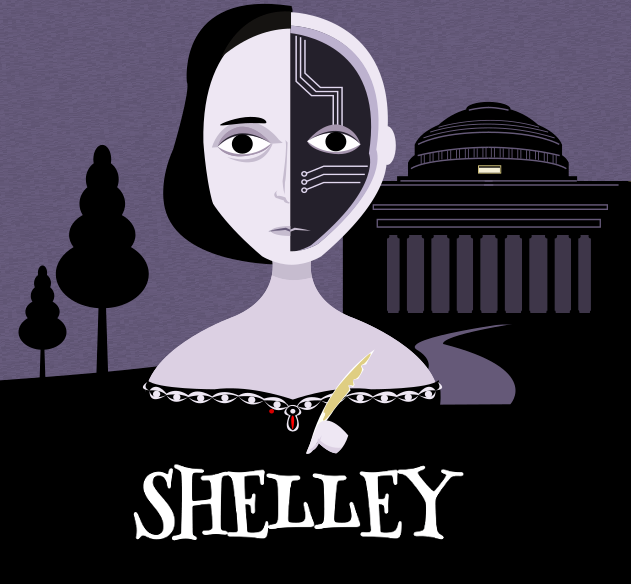 V: What does the future hold for Shelley? Is she going to do all of us writers out of a job?
IR: "Human authors have nothing to fear in the short-term. Today, AI algorithms can generate highly structured content, such as reports on market developments or sports games. They can also generate less structured, more creative content, like short snippets of text. But algorithms are still not very good at generating complex narrative. It will be a while before we have an AI version of J. K. Rowling or Stephen King. But there are no guarantees about where things are headed in the medium or long term, and machine may eventually be able to construct complex narratives, and explore new creative spaces in fiction.

"I do think there is a fundamental limit to machine creativity though. Human creativity is driven, ultimately, by human experience. The best creative writers draw on their own personal experiences, as well as their astute observations of the social world around them. If we can build machines that understand the very essence of human experience, we would have bigger problems than simply losing jobs in creative writing."

PY: "Who knows, maybe the technology behind Shelley will help solve writer's block forever, if fed with the author's own data!

"We expect Shelley to inspire people to write the weirdest and scariest horror stories ever put together. Even invent whole new subgenres of horror that we don't know they exist yet. Shelley's creative mind has no boundaries; she writes stories about a pregnant man who woke up in a hospital, a mouth on the floor with a calm smile, an entire haunted town, a faceless man on the mirror, and so on!  Anything is possible!"
V: AI isn't capable of creating original creative works – so the algorithms need humans to teach them how to work. Will AI be able to creative original work in the future? Is this something people are working on?
IR: "Creativity and Intellectual Property in Artificial Intelligence is an ongoing work in our group. We investigate what biases humans have towards creative content generated by AI algorithms, as well as what kind of intellectual property issues arise with the usage of original works. We don't think AI will be able to create truly original works at least in the near future, but we must say we have been fascinated by how impressive the work it produces is so far!"
Are Shelley's AI stories actually scary?
Although Shelley represents a very cool piece of technology, Stephen King might not have to worry about losing his 'King Of Horror' crown any time soon. Her stories certainly have creepy elements, but they're often just not quite right. And while Shelley focuses on writing horror, she's sometimes also crafts a comedy masterpieces.
We've picked out a few of our favourite stories below. (Note: the parts in bold were written by Shelley, and the unemboldened parts were written by Twitter users.)
Come To Me:
"She fell to the floor from her cries and muttered a soft 'Come to 1meeeeeeeeeeeeeeeeeeeeeeeeeeeeeeeeeeeeeeeeeeeeeeeeeeeeeeeeeeeeeeeeeeeeeeeeeeeeeee'. 2 He stood rooted with fear, she slowly crawled spider-like towards him, and started shrieking 'no escape nowhere to hide' 3He started to sob uncontrollably. With every step he took, he felt he was about to die. He was seeing her eyes locked onto his 4brother, his breath heavy and straining, his heart racing and his head swimming with anticipation. 5 "
Baby: 
"When I heard the phone ring again, I ran to the stairs. As I was running down the stairs, I started to hear crying. I shone my phone 1around the corner of the staircase and saw the crying baby getting closer. I crawled over to it and kicked it as hard as I could. The 2crying from the stairs turned into a soft metallic sound. 3 I turned back towards the hallway I came from, nothing seemed to be the same, I felt lost, things had been moved from their place 4and the only thing that caught my attention was the light from the hallway. At this point I could not believe what I was 5seeing. I turned around and noticed that the furniture had been removed.

"I had to get some more visibility from the hallway. The crying 6got louder, I turned around and saw something moving. 7 There it was again,the baby … he was bloody,but still breathing. And somehow talking to me "Manuel, it is not so easy to do away with me"8 "You need to play with me, then I will let you go … BUT ONLY AFTER I CHEW YOUR FACE" 9 I stare at the baby and then, for the first time, I realized: The baby… WAS ME! 10ME! "ME! ME!" I screamed at the top of my lungs. I turned around and saw a face moving back and forth in the baby 11monitor. 12 "

Strange Malevolent Smile:
"His eyes were black and his mouth took open a strange malevolent smile. He gasped for air and then I heard a loud crash and the sound 1of a door slamming and locks being opened… I was frozen in fear. 2 From those black eyes peered oblivion itself, and his smile warped into a broken, pained expression. I dared not turn away. 3I had a moment of clarity and sanity. The monster was still moving and was coming closer. I could feel its breath on my 4face. Then the worst part of it was now it was all over me. The f*cking thing was standing over me.

"I couldn't move. I couldn't 5scream. My eyes were blurry and I couldn't see it anymore. 6 I began to feel that same darkness wrapping around me, inhaling and exhaling emptiness across my entire form. I was so cold. 7I was paralyzed. I could feel the pain and it was getting heavier and harder. Could I feel the sharp sting of the pain 8in my mouth? I could feel it breathing and I felt a warmth touching my chest and I could feel it smile. I could feel its fingers 9grasping my shoulders and the skin on my face 10 pricked at the touch. My body shuddered and without my knowing so, I began to smile his same malevolent, wicked grin. Then, nothing. 11 "
Pregnant:
"The doctors said that he had been bound to another hospital for some time after the doctor had called him a nurse. He had to restrain himself from the pain and the fact that he was determined to be injured for a month. He was a man who was pregnant, of course, so that made him more powerful.1 He was determined to do something special with his newly acquired powers, make the world a better place. But … how much longer before that creature growing inside him would like to get out, rip him apart? 2Or would he die in the darkness? The doctor said that the thing in his room was the creature that gave him the name. The demon was trying to trap him in a strange set of darkness.3

"Suddenly, he could not see anything. "Come out, my beloved granddaughter," pronounced the demonic entity "Your name will be … Ava." As soon as it finished those words, his belly's flesh started melting … He saw a pair of tiny hands crawling out from his inside. She was a monster, but his daughter, after all.Hello' Ava', goodbye WORLD. 4 "
You can find more of Shelley's AI stories on her website. And collaborate with her on her Twitter account.
But if you're looking for some more 'traditional' horror stories, check out our list of classic horror novels. Happy reading!