We've all been there: it's a warm afternoon in the office, an important meeting. Long words are being used. You think "maybe I shouldn't have had that big lunch".
Your mind drifts…
All that could now be a thing of the past.
Swiss banking giant UBS is developing facial recognition software that will track whether people are paying attention.
The tool, dubbed Emotionadvisor, will be used with the bank's wealthy private banking clients during face to face meetings in a bid to make sure the complex financial products that are being proposed are fully understood.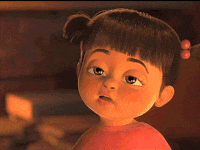 Emotionadvisor captures human emotions from facial expressions and eye movements by tracking hundreds of muscle movements using a webcam. This will flag up a message if the client is completely lost or is not fully on board with a suggestion.
The artificial intelligence (AI) tool is being developed by a Lausanne based software company called nViso at UBS's innovation hub in Zurich.
You MUST know your customer!
Banks are under constant pressure to perform proper due diligence on their clients.
The facial recognition software, although perhaps erring on the side of creepy, could prevent mis-selling lawsuits and improve transparency in the industry.
However, the issue arises as to how much of a responsibility it is for banks to provide their customers with financial education.
3 Things That Will Change the World Today
This is especially challenging with the typical UBS private banking client, who will have in excess of $2m to invest. This means that some of the financial products could be highly complex, even for the most well informed clients.
The bank has also set up innovation hubs in London and Singapore. Other AI projects include an Amazon Echo service which will allow clients to receive financial advice in their homes.
Free download worth over $5000
Download our 2018 Technology, Media and Telecoms Predictions Report
Worth up to $5,850
In this report, we look at the 30 big tech themes for 2019, identifying winners and losers for each theme. This report will impact all industries helping:
CEOs/Senior Staff: in all industries understand the disruptive threats to their competitive landscape
Investors: Helps fund managers focus their time on the most interesting investment opportunities in global TM