Until recently, inviting a stranger to sleep in your home would have been considered unusual at the least, if not dangerous. Airbnb made it normal.
Hoping to capitalise on our new-found desire to connect, AirDine allows anyone to invite a stranger round for dinner.
With AirDine, homeowners can open their doors to hungry guests. Using the app, users can browse for nearby meals and book their seat at the table.
Having proven popular in Sweden, AirDine has since launched across Europe, the United States and parts of Asia.
While AirDine only caters to a small audience, with just a few hosts currently opening their doors in each city, it certainly brings something different to dining.
Chowing down with any old Tom, Dick and Harry isn't everyone's cup of tea, but one of these alternative unusual dining experiences might be:
Dine in the dark
Dark dining is one of the food world's latest fads. Having started in 1999, these restaurants have boomed in popularity in recent years.
Diners are seated in a pitch black restaurant, unable to see where they are going or what they are eating. While unproven, the concept behind the experience is that by impairing your sight, your other senses are enhanced.
While it may not enhance taste and smell, the lack of visual stimulation supposedly helps us to focus on our other senses more. Either way, dining in the dark provides food-filled laughs that are hard to find elsewhere.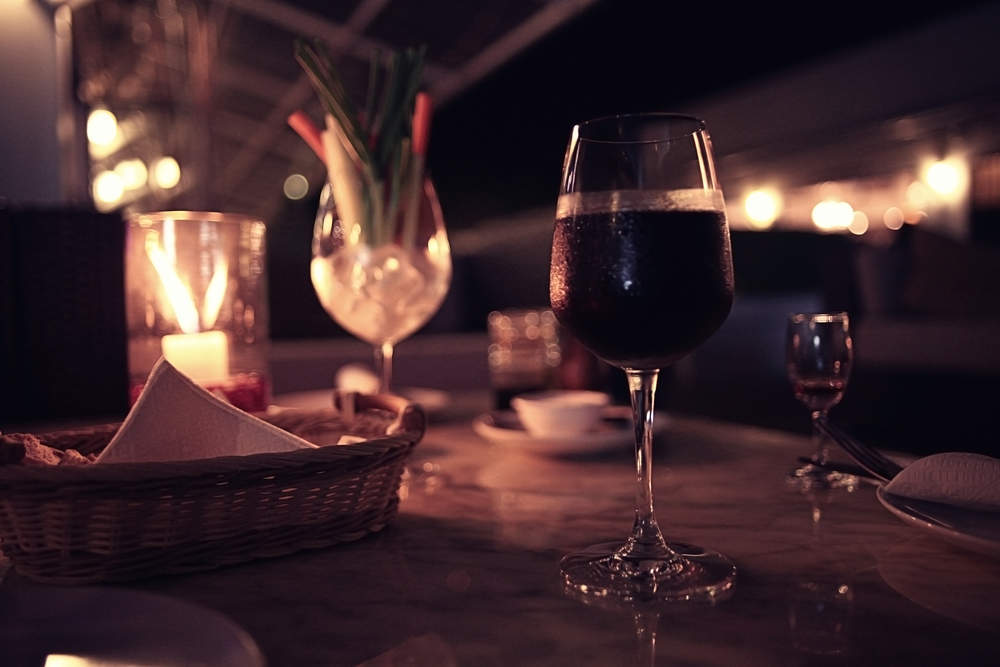 Murder mystery
Interactive experiences have enjoyed a rise in popularity recently. Food has found its way into many.
Murder mystery experiences are particularly popular and provide the perfect excuse for a lavish meal. The movies always start with the dinner guests sitting around the table and these experiences are no different.
As trained actors mingle among the crowd, your job is to figure out who the culprit is. Did Dave, that boring investment banker sat on your right, do it? Or was it Margaret, the woman that you spoke to outside the loos?
Dinner in the sky
Eating dinner dangled 100 feet in the air doesn't sound like much fun. However, sky dining experiences have attracted a lot of interest recently.
These experiences place as many as 20 customers, accompanied by waiting staff and a chef, on a table held up by a single wire attached to a crane.
Co-founder of the first Dinner in the Sky experience, David Ghysels, believes that it offers those bored of traditional dining an exciting alternative. It's definitely something different, but if you're afraid of heights, you might struggle to keep your dinner down while you're up.
Rude restaurants
Excellent customer service is vital in business. However, whether intentional or not, some restaurants have earned a cult following for doing the complete opposite.
It seems that some diners want a side of sass with their salad and insult with their ice cream.
London's Wong Kei once managed to attract huge crowds due to their unnecessarily rude waiting staff. The restaurant has since ditched the "rudest restaurant in London" tag. However, rude restaurants are still around.
Dick's Last Resort, an American chain, specialises in it. Diners flock to their restaurants to be insulted, ridiculed and embarrassed by obnoxiously trained waiting staff.