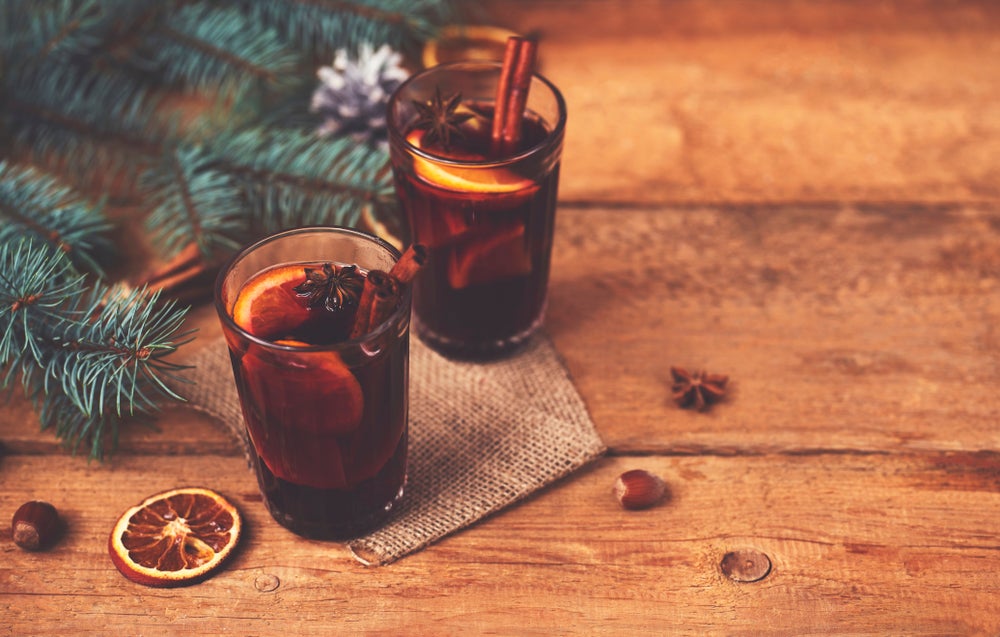 To help spread some Christmas spirit, Verdict has compiled a list of some of the best alcohol gifts to give this year.
From Venezuelan sipping rum to gin in a perfume bottle, these luxury tipples will help to make it a Christmas to remember (or not to remember, depending on how much you have).
---
Alcohol gifts for Christmas 2018
---
Diplomático Reserva Exclusiva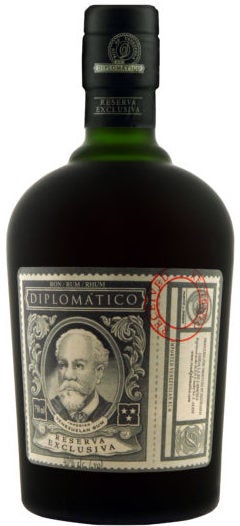 RRP: £40 (70cl)
Tasting notes:
Distilled from pure sugar cane honeys and left to age for up to 12 years, Diplomático Reserva Exclusiva is a sugary, sweet rum offering a fruity nose, quickly followed by notes of oak, and a sickly sweet taste of vanilla and caramel.
How well do you
really

know your competitors?

Access the most comprehensive Company Profiles on the market, powered by GlobalData. Save hours of research. Gain competitive edge.
Company Profile – free sample
Thank you!
Your download email will arrive shortly
Not ready to buy yet? Download a free sample
We are confident about the unique quality of our Company Profiles. However, we want you to make the most beneficial decision for your business, so we offer a free sample that you can download by submitting the below form
By GlobalData
As a sipping rum, Diplomático Reserva Exclusiva is best enjoyed on its own, with no water to ruin its rich and creamy consistency, or mixer to mask its complex taste. There is a slight burn, but it is complimentary, rather than overpowering, and doesn't distract from the rum's flavours.
A real dark horse in the rum market, Diplomático Reserva Exclusiva has a knack of surprising even the most hard-to-please rum connoisseurs.
Buy Diplomatico Reserva Exclusiva
---
Citadelle Réserve

RRP: £43 (70cl)
Tasting notes: 
Having won over 60 medals at events such as the San Francisco Spirits Competition, World Spirits Awards and Gin Masters, making it the most awarded gin in the world, you know that you're gifting quality with a Citadelle gin.
Réserve, first distilled in 2008, adds yuzu, genepi and bleuet, to a more traditional mix of juniper, citrus and aniseed. Left to sit in a variety of wood barrels (acacia, mulberry, cherry, chestnut and oak) before it is blended together, Citadelle Réserve is a flavoursome gin that doesn't overload the palate, offering a complex smell and taste with notes of citrus, cinnamon and vanilla.
---
Loch Lomond malt whisky
RRP: £21.95 (Gift set, 3x 5cl)

Tasting notes:
A long way from Bethlehem, the Three Wise Men have turned up in Loch Lomond, Scotland, in the form of three single malt Scotch whiskies.
Loch Lomond, Inchmoan and Inchmurrin, which are sold separately or in a smaller set of three that is perfect for gifting, each bring something different to the single malt scene.
Loch Lomond, aged in bourbon, refill and re-charred casks, offers fruity flavours of peach and pear, supported by a sweet vanilla taste. Inchmoan has that same vanilla background, but offers a more spicy and smoky taste. While Inchmurrin, a blend of whiskies aged in bourbon, refill and re-charred casks, offers a lighter taste with grassy and floral notes.
These smooth whiskies pack a lot of character, each with their own quirks. A great gift for those that like their whiskies in a variety of styles.
---
Santa Teresa 1796

RRP: £44.99 (70cl)
Tasting notes:
Santa Teresa
Made using a blend of rums between the age of four and 35, Santa Teresa is left to sit in one of the world's oldest rum solera systems, a lengthy and intense process that leads to a balanced blend that will please all kinds of rum lovers.
Santa Teresa is a sipping rum, best enjoyed on its own. A fruity, sweet aroma makes way to a honey taste with hints of wood, likely due to the bourbon oak barrels that Santa Teresa rums are stored in.
For those afraid of a harsh taste, serve the Old Fashioned way or on the rocks. Resist any temptation to turn Santa Teresa into a rum and coke – you're paying a premium for a deep and bold rum and this will only mask its wonderful flavours.
---
44⁰N
RRP: £66 (60cl)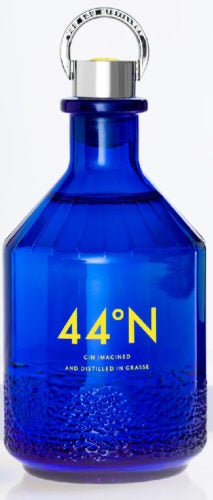 Tasting notes:
With competition in the gin market high, spirits manufacturer Comte de Grasse has attempted something new, blending age-old perfume extraction techniques with the latest in distilling technology to create a truly luxurious product.
44⁰N, modelled on a high-end perfume, looks elegantly luxurious, making it great for gifting this festive season. However, flavour is where it truly excels, blending a range of botanicals including bitter orange, samphire with the gin classic juniper.
---
White Heron's British Cassis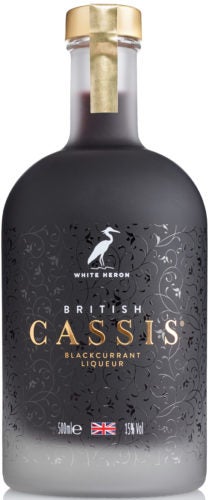 RRP: £19.99 (50cl)
Tasting notes:
While crème de cassis is most commonly produced in France, White Heron drinks brought the sweet blackcurrant liqueur to the British countryside. White Heron's cassis is subsequently the only of its kind produced in the UK from berries grown in Hertfordshire, England.
That rich aroma, not too unlike what you might expect from a blackcurrant juice, hits your nose immediately. However, while it still possesses an abundance of ripe, fruity flavour, this British offering is far less sweet than a cassis found on the continent, which really helps to maintain the blackcurrant flavour and avoids inducing that sickly feeling that often comes with sugary offerings.
If you really want to get the most out of White Heron's British Cassis, enjoy neat over ice. Alternatively, if you prefer not to water your drinks down, it is equally as pleasant when topped up with some champagne.
Buy White Heron's British Cassis
---
Camden Beer 2018
RRP: £7.99 (500ml)

Tasting notes:
If rum is a little too strong and gin isn't to your taste, Camden Town Brewery has made the perfect pint to share with friends and family this Christmas. Each year the brewery puts together its limited edition Year Beer, and its 2018 brew doesn't fail to disappoint.
A whole year in the making, Camden Beer 2018 is a Bavarian pilsner with a difference. Left to mature in a barrel for six months, this beer has a complex flavour that is hard to find in the beer market.
Camden Town Brewery carefully selected its barrels to impart a unique flavour. Its spicy aroma is one of the first flavours to hit your tongue. That is quickly followed by the fruity flavours of its Mandarina Bavaria hops and a distinct wood taste, with hints of the vanilla and bourbon that its barrels once housed.
It's not for everyone, but it will certainly get any beer-loving household talking over the festive season.
---
Longshore Vodka

RRP: £30.99 (70cl)
Tasting notes:
If the Queen's speech leaves you feeling all patriotic, Adnams' Longshore Vodka offers a tipple born and raised in the east of England, made from the finest East Anglian wheat, barley and oats. The outcome? A three grain two-time World's Best Vodka winner.
Standard vodka is distilled to an ABV (alcohol by volume) of around 40%. Distilled to 45%, Longshore creation is no standard vodka. However, despite its high proof, Longshore's taste is not too intense. It has a peppery taste that tickles the throat, but only slightly. There are also hints of fudge, which really show in the nose, which helps to give Longshore some character.
Perfect for those that like their drink strong, Longshore is perfectly served neat or over ice, so not to mask its rich flavour or dilute its smooth, creamy texture.
---
Curious Brew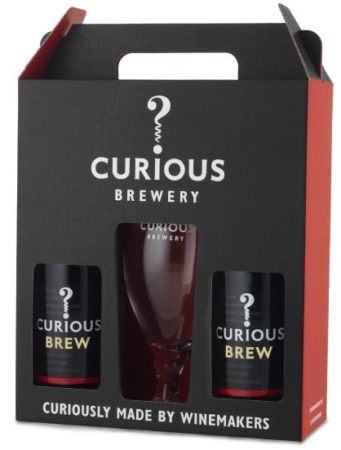 Tasting notes:
For when beer is a little too boring, Curious Brew offers a twist that is bound to excite the taste buds of your brothers and besties this Christmas.
Initially brewed from fairly regular hops and grains, Curious Brew is re-fermented with Champagne yeasts to add a luxurious touch and unusual taste. It has a fruity, citric nose, which transfers somewhat on to the tongue. Its taste has the same citric hints of apple and lemon, but doesn't offer up anything too intense or sharp, which results in a surprisingly pleasant and refreshing taste.
It is presentation that really makes Curious Brew the perfect Christmas gift. Curious Brewery sells excellently designed, simplistic gift sets containing two bottles and a glass for just £10, which makes for a great, quick and easy Secret Santa gift. Sets containing Curious Apple and Curious IPA are also available.
---
Lindores Abbey Aqua Vitae
RRP: £40 (70cl)
Tasting notes:
Named after a beverage frequently distilled during the Middle Ages, and  produced on the site of what Lindores Abbey Distillery claims to be the birthplace of Scottish whisky, Aqua Vitae is a bottle full of history.
This malt spirit – a tribute to days gone – is infused with various herbs and spices taken from within the Lindores Abbey grounds. It is this that gives the drink its herbal, spicy taste of ginger and cinnamon. It also has some fruity hints, which are given away by its sweet nose. Hidden in among those herbs and spices are subtle smells of lemon and apple that give it a real balance and make it hard to fault.
Lindores Abbey's Aqua Vitae packs enough flavour to offer a pleasant experience on its own, but it works equally as well in a variety of cocktails.
---
Kavka Vodka
RRP: £34.99 (70cl)

Tasting notes:
Vodka is characterised by its distinct lack of character. The transparent liquid, as we know it, is unflavoured.  However, distilleries haven't always taken care to stick to these customs.
Taking vodka back to its routes, Kavka is distilled like it was in 18th century Poland, when distillers would encourage character and embrace the differences between their products. The result is a depth that is hard to come by in vodkas.
The smell of apples hits your nose immediately and follows you throughout the experience, joined by other fruity tastes, such as lemon and orange, throughout. With so much character, Kavka is the perfect vodka to enjoy on its own, but it offers an equally pleasant experience accompanied by a variety of mixers.
---
L'Orbe

RRP: £49.50 (20cl)
Tasting notes:
For those with fancy taste buds, L'Orbe offers high-class vodka like no other. Infused with caviar, which comes suspended inside the bottle (and is delicately preserved using revolutionary techniques), its aromas gradually mix to create a taste like nothing you have experienced before.
That distinct, sharp taste of vodka is the first to hit the palate. However, this is soon replaced by the nutty and buttery flavours given off by the caviar, with somewhat salty notes. It is definitely for a particularly niche drinker. However, the flavours aren't too strong, making it a great spirit to pair with any seafood dish.
L'Orbe comes at a premium, but it is an excellent gift for that person who has everything this Christmas, and you will have little luck trying to find a more luxurious tipple.
---
Appleton Estate 12 Year Old Rare Blend
RRP: £34 (70cl)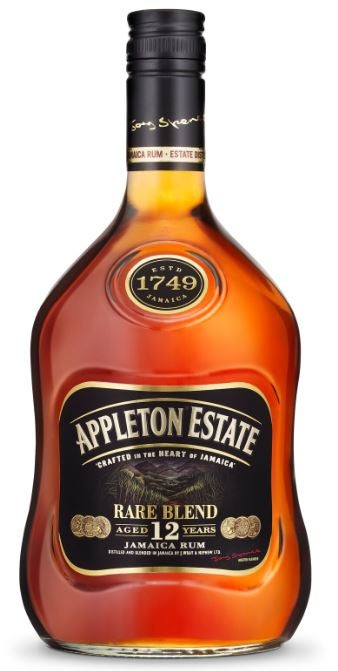 Tasting notes: 
Appleton Estate offers a high quality Caribbean rum with a reasonable price tag. This rare blend is perfectly flavoured to be enjoyed on its own, but serves up equally as well with a variety of mixers, making it a great gift regardless of how they like their rum.
Made from hand-selected rare golden rums and aged for 12 years, Appleton Estate's 12 Year Old offers a unusual rum that provides an excellent variety of characteristics. Most notable is its smooth texture, which is supported by notes of chocolate and cocoa, as well as a distinct woody flavour. Hints of coffee and banana can also be tasted throughout, which makes way to that funky (yet surprisingly pleasant) aftertaste that often follows Jamaican rum.
Buy Apple Estate 12 Year Old Rare Blend
---
Patrón Tequila Añejo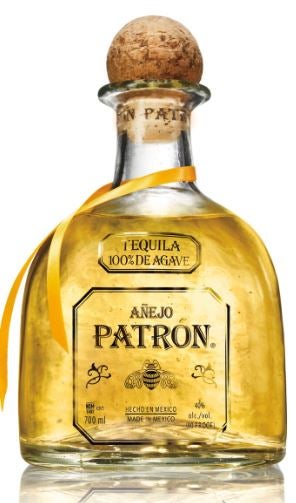 RRP: £59.75 (70cl)
Tasting notes:
A high quality tequila from a brand you know and trust, Patrón's premium Tequila Añejois a blend of uniquely aged tequilas, matured for a minimum of 12 months in white oak barrels.
While many will know tequila for its harsh flavour, Patrón Tequila Añejo is surprisingly smooth, with a peppery taste that will tickle your throat without causing too much burn. The oak barrels that it is aged in really hits the nose. There is a slight woody taste too, but this is overpowered by hints of vanilla, honey, caramel and fruity flavours, offering a complex flavour that is surprisingly sweet.
This is best served neat in order to really get the full taste experience. However, for those that find tequila a little too harsh, Patrón Tequila Añejo is equally as pleasant on the rocks.
With each bottle numbered by hand, there is a real luxurious feel to this tipple, making it a great choice for those that really matter this Christmas.
---
Duncan Taylor Tantalus
Tasting notes:
The perfect Christmas gift for collectors of luxury whiskies, scotch merchant Duncan Taylor has sourced some of the rarest fine whiskies from Scotland's best distilleries and packaged them up to serve as the centre piece in your collection.
The range features single malt and single grain whiskies that have spent over 40 years ageing in oak casks in the vaults of some of the most prestigious distilleries in the country. These casks previously housed bourbon, sherry or port, helping to give each member of the Tantalus range a unique, distinct taste.
With prices starting at £1,110 up to £1,930, you can rest assured that you're getting a tipple of the highest quality.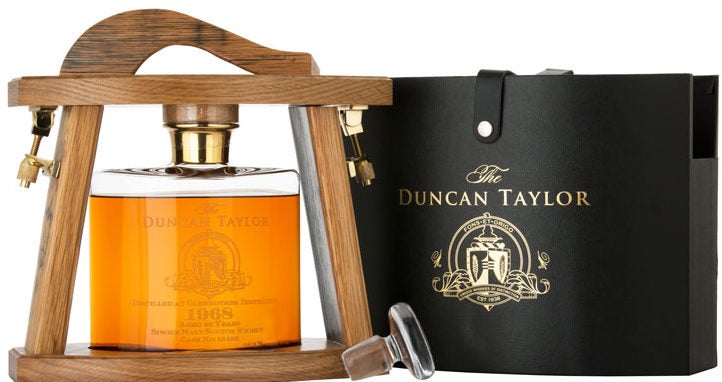 ---
Stocking fillers (or something to mix)
---

Sekforde
RRP: £1.45 (20cl)
Tasting notes:
For when tonic water isn't to your taste and coke just doesn't cut it, Sekforde mixers offer an exciting, low-sugar alternatives that pair well with all of your favourite spirits. Add something soft and sweet you're your gin and vodka, or sharp and sophisticated to your light rum.
Sekforde makes four mixers, expertly created to complement a variety of drinks. These are: Gin & Vodka, Light Rum & Cachaca, Whiskey & Bourbon and Tequila & Mezcal.
---
The London Essence Company

RRP: £1.99 (50cl)
Tasting notes:
The London Essence Company has a number of options for those looking to cut down on calories this Christmas. These mixers pack powerful flavour all while serving up less than 20kcal per serving, helping you to keep off the pounds without cutting back on your favourite tipple.
Options range from the classic tonic water, to perfectly spiced ginger beer, to a rhubarb and cardamom soda, offering flavours that serve any palate.
Buy The London Essence Company mixer
---
Long Tail
RRP: £1.45 (20cl)
Tasting notes:
Born out of the lack of mixer options for dark spirit, Long Tail mixers have been created by dark spirit drinkers specifically for dark spirit drinks, with subtle flavours that intensify the taste of your favourite rums and whiskeys, rather than overpower it.
Long Tail mixers come in three different varieties – Blood Orange, Island Spice and Ginger Lime – offering something different to suit all taste buds.
---