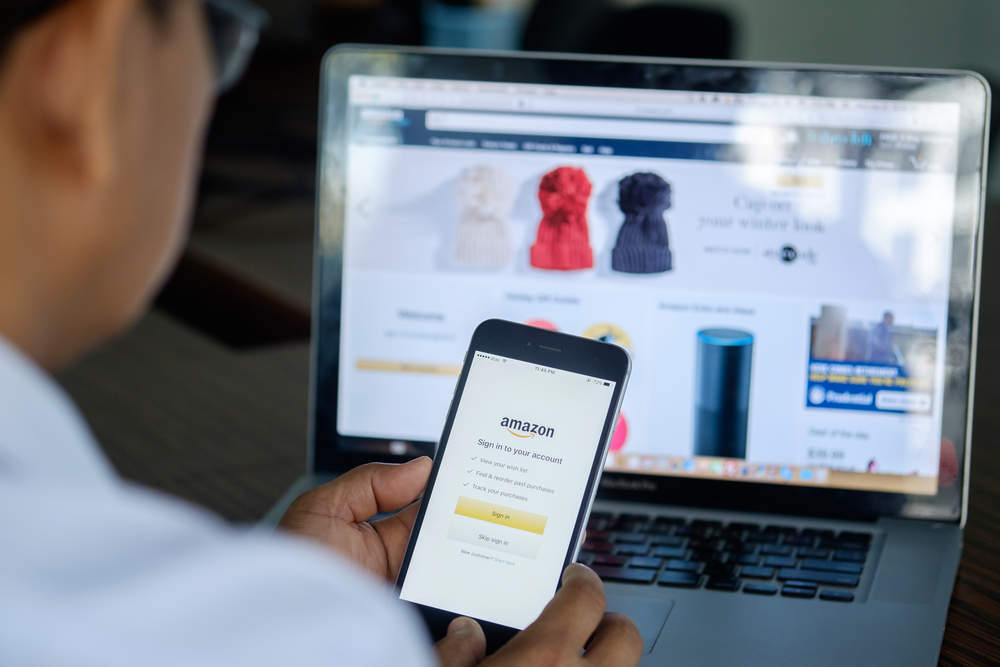 Is there anything Amazon can't do?
Amazon will effectively take full control of the pickup and delivery of packages sold by third-party merchants on its site.
The e-commerce giant is reportedly experimenting with its own new delivery service called Seller Flex, intended to make more products available for free two-day delivery.
The move is a direct challenge to couriers like FedEx and UPS, which will now only be used to deliver Amazon parcels in some instances, Bloomberg reported.
Amazon accounts for between five and 10 percent of UPS revenue, according to analyst estimates, while FedEx has said the e-commerce giant is responsible for less than 3 percent of its sales.
"Shares are going to be under pressure" for UPS and FedEx "because it's Amazon and no one wants to go head to head with them," said Kevin Sterling, a Seaport Global Holdings analyst.
Seller Flex launched in India two years ago, but Amazon is now bringing the service to the US market.
It started on a trial basis in West Coast states earlier this year and a nationwide rollout is planned for 2018.
As well as its Seller Flex expansion, Amazon also announced plans on Thursday to open its first bar from October 20 for 10 days.
The pop up liquor store in Tokyo will sell beer, wine, sake and cocktails to promote the alcoholic products sold on Amazon's website in Japan.
Amazon's growing influence
Amazon's dominance can now be felt across most industries.
Dave Lewis, the chief executive of Tesco, the UK's biggest supermarket chain, referred to Amazon as a "formindable competitor" on Thursday.
But the online retailer's reach extends well beyond the supermarket sector.
Amazon has opened brick-and-mortar bookstores, acquired upmarket grocer Whole Foods, a smart home line, and a video streaming service.
The company is even testing a checkout-free grocery service in Seattle, dubbed Amazon Go.
Earlier this week, French newspaper Le Monde revealed that the e-commerce giant is looking to buy physical stores and set up distribution deals with food retailers in France.
Amazon's power is not without its limitations, however.
On Wednesday, the European commission ordered the US online retailer to repay €250m (£222m) in illegal state aid to Luxembourg.
EU Competition Commissioner Margrethe Vestager said earlier this week:
Luxembourg gave illegal tax benefits to Amazon. As a result, almost three quarters of Amazon's profits were not taxed.