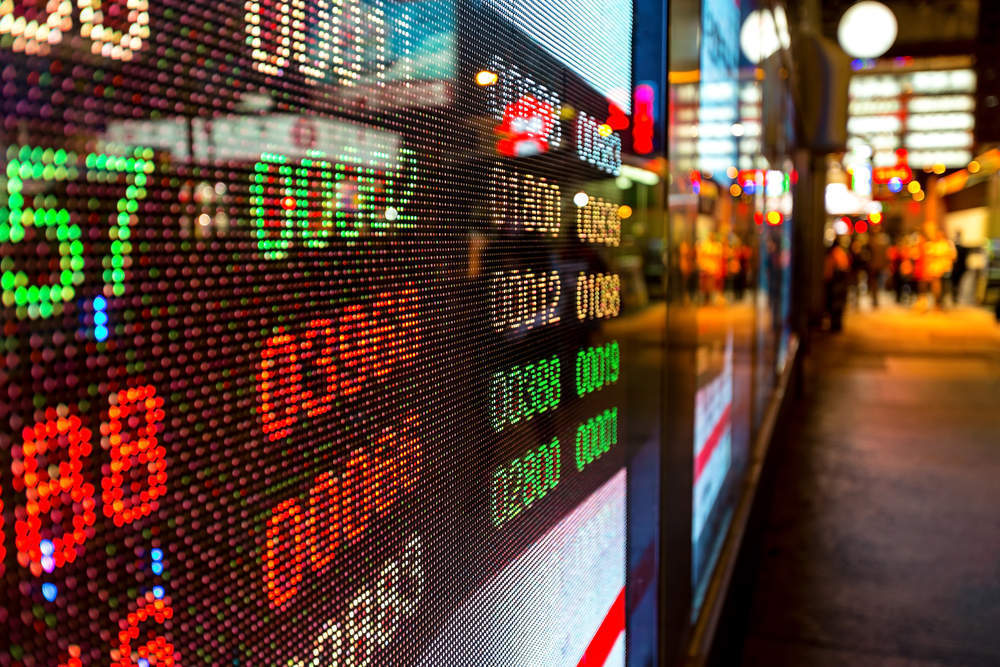 Asia stocks have tumbled this morning — while the safe haven yen has strengthened to a 17-month high — after US president Donald Trump fired the first shots in his much anticipated trade war with the world.
Last night the Trump administration announced plans for 25% tariffs on some Chinese goods.
The Shanghai Composite Index ended its worst day since the beginning of February, down 3.4%, while Japan's benchmark Nikkei 225 ended down 4.5%.
Trump — branding China's trade surplus with the US as out of control — said tariffs against China could total $60 billion.
There is however a 30-day consultation period, raising the chance that final measures could be watered down.
In response, China plans reciprocal tariffs on $3 billion of US imports, including a 25% tax on pork and steel. China will also add 15% tariffs on US steel pipes, fruit, wine and other some products.
Beijing has urged the US to "pull back from the brink", it was reported by Reuters.
The newswire reported the Chinese commerce ministry saying:
China doesn't hope to be in a trade war, but is not afraid of engaging in one.
Those most likely to suffer in the trade war include US consumer giants like Walmart, Amazon, Costco, and Target — all of which stock many items made in or by China or Hong Kong based companies and factories.
Broad-based tariffs may translate into higher sticker prices in stores across the US.
The analyst reaction
JPMorgan Asset Management global market strategist Hannah Anderson said in a note to clients:
The equity market will bear the brunt of the market reactions. Most impacted will be the US, Korea, and Taiwan as companies domiciled in these markets make up a significant portion of the global production chain of Chinese exports.

The effects are likely to be felt more strongly in the US and increase in both consumer and producer prices. Exports are extremely important to the Chinese economy, but have been trending less so in recent years and the U.S. has been shrinking as a share of China's export market.

Other than the potential modest inflationary impact on U.S. consumer prices, which could bias the Fed toward a more hawkish stance, impact in the bond market is like to be limited.
ING Asia Pacific chief economist Robert Carnell wrote:
If the tariffs go ahead as planned, then we believe China will retaliate. It is impossible to imagine that they cannot. And then we expect the US to retaliate further.

This can turn ugly on a global scale very quickly. And synchronous global growth or not, markets are right to be pricing in a more subdued outlook.

Although this trade dispute is largely a US-China one, it has the potential to embroil much of the Asian region.