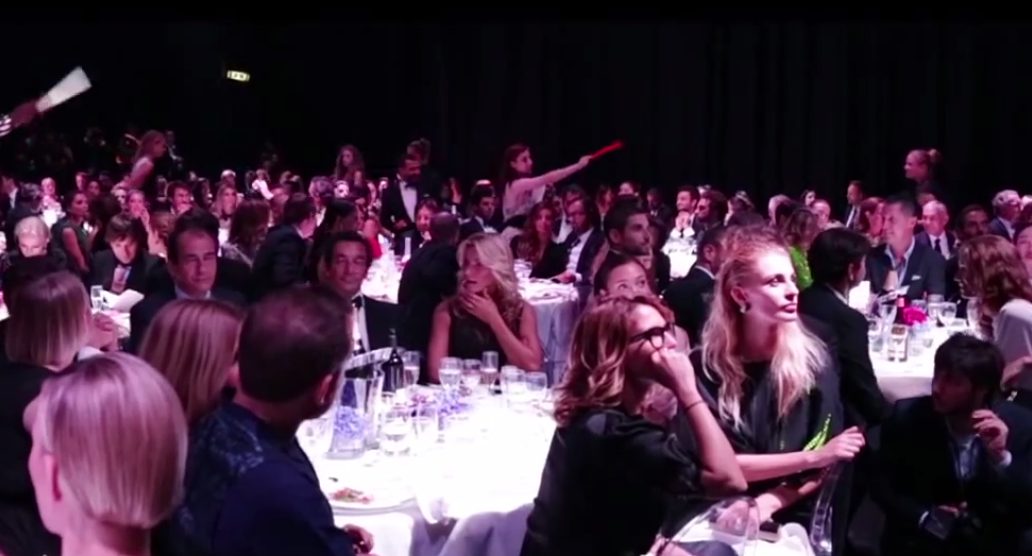 Milan Fashion Week is coming to a close, but it's going out with a bang. As befits any fashion festival worth its salt, there's going to be one heck of a party to close it!
However, unlike some galas, the amfAR gala which will close Milan Fashion Week, has a conscience.
Founded in 1985, the American Foundation for AIDS Research (amfAR) fights for AIDS/HIV research. Since the autoimmune virus was mostly prevalent in the gay community, few would speak out or fund research on it, due to societal homophobia.
That's where amfAR stepped in to raise private funds to research the disease. In 2005, amfAR changed its official name to The Foundation for AIDS Research in order to reflect its global outlook. Since then, the group have raised over $450 million in private funds for AIDS and HIV research.
Of course, everyone who's anyone knows that the best way to raise funds is to host galas for the rich and famous, so that's what amfAR does.
This year's amfAR gala will take place on Thursday 21 September. It will be the 9th annual amfAR Gala Milano in conjunction with Milan Fashion Week.
As you might expect, plenty of the world's leading Italian designers will be making appearances at the festival. In addition, tonnes of recognisable celebrities and super models will also be on hand.
Who is attending the amfAR gala Milan?
The full list of people chairing the gala was released on the official amfAR website and says the following will be in attendance:
Alessandra Ambrosio
Bianca Balti
Ronnie Budja
Dan Caten
Dean Caten
Kenneth Cole
Jourdan Dunn
Emanuele Farneti
Silvia Fendi
Milutin Gatsby
Nayla Hayek
Milla Jovovich
Vasily Klyukin
Karolina Kurkova
Thomas Leclercq
Adriana Lima
Federico Marchetti
Margherita Maccapani Missoni Amos
Vincent Roberti
Renzo Rosso
Remo Ruffini
Sara Sampaio
Irina Shayk
Hormoz Vasfi
Donatella Versace
Ellen Von Unwerth
Arturo Artom
Paolo Bettinardi
Achille Boroli
Sara Cavazza Facchini and Mathias Facchini
Giuseppe Duva
Ermanno Scervino
Sandro Veronesi
In addition, Andrea Bocelli will be giving a special performance at the gala.
However, while those might be the main contributors, you can expect many more. In previous years the amfAR gala in Milan has seen attendees such as Kanye West, Dita Von Teese, and Naomi Campbell. You can probably expect to see a lot of celebrities at the star studded event.
How much does it cost to go to the gala?
As you might expect with such famous names in attendance, tickets for the gala are expensive. 
If you want to take a group, you're probably best off buying a table, they come at three different price points:
Grand Philanthropist Table for 12 – €40,000
Grand Benefactor Table for 10 – €25,000
Benefactor Table for 10 – €17,500
And if you lack the necessary guests? No worries, single and pair tickets are also available.
Benefactor Package for Two – €10,000
Patron Ticket – €2,500
Supporter Ticket – €1,750
Still, though tickets might be expensive, at least the proceeds go to a good cause. So there's always that!