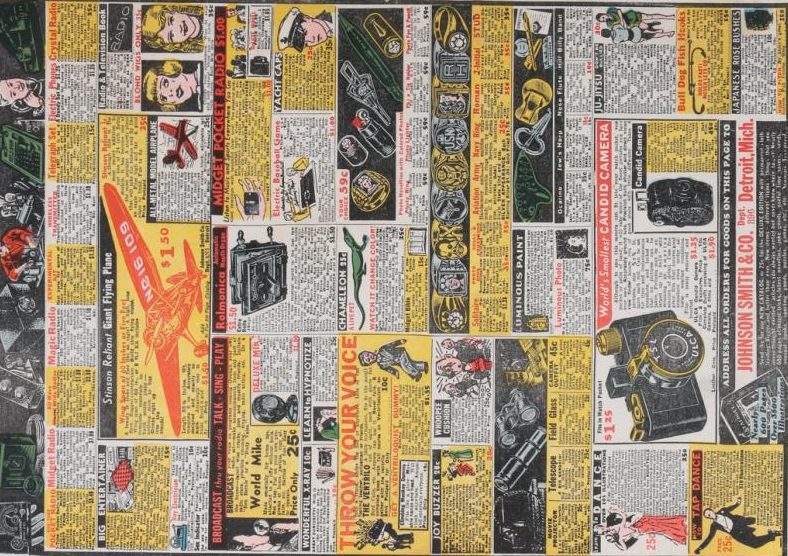 As Christmas fast approaches, auction houses are beginning to close their doors this week. Following a record-breaking year of sales, they deserve a well-earned break ahead of (what they hope will be) another strong year in 2018.
It will definitely feel like a slow week for those engrossed in the auction world. However, there are still some great buys to be had at the auctions if you're still looking for those last-minute gift.
It seems that the art world never sleeps, with fine art and Old Masters sales taking place right up until the 25th. However, if you're looking for something a little more light-hearted, Profiles in History will be running a superhero themed auction for that has plenty on offer for comic or film buffs.
Here are some of our favourites items up for grabs at the auctions this week:
Action Comics #1
Guide price: $800,000-$1.2m
The comic book collecting community widely regards Action Comics #1 as the starting point of the superhero universe. It introduced a number of notable DC Comics characters, such as Superman.  Unsurprisingly, it is the most valuable comic book in existence and copies regularly sell for millions.
A 9.0 graded copy holds the comic book auction record, having sold for $3.2m in 2014. Profiles in History expect this copy, graded 7.0, to fetch more than a million at their Superman auction in California on Tuesday, 19 December.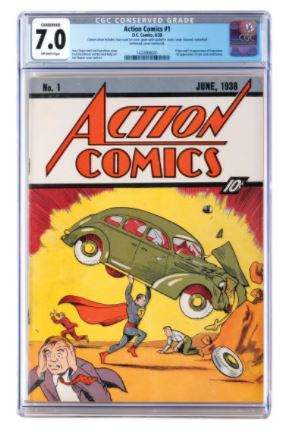 Signed The Sign of Four
Guide price: $75,000-$125,000
Similar to the problems faced with music, movies and video games in modern times, the publishing industry once had to fight against pirated literature. When asked to sign this pirated copy of The Sign of Four, Sherlock Holmes author Sir Arthur Conan obliged.
The rare text comes complete with signature, as well as a pirate-inspired verse and illustration. This unique copy will go up for sale at profiles in History's The Sherlock Holmes Collection auction in California on Tuesday, 19 December.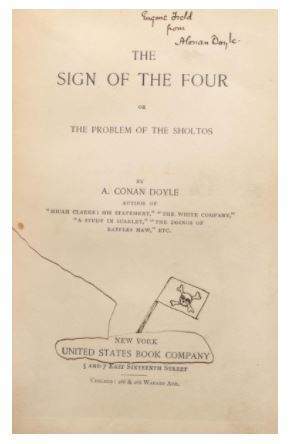 100 year old Little Red Riding Hood chocolates
Guide price: £70-£100
Deemed too pretty to eat by its original owner, these Little Red Riding Hood chocolates have been collecting dust since 1910.  The aged box contains four eerie figures, including Little Red, a baby, a sailor and a bonnet-wearing lady.
It's keeper, who passed away in 2007, hoped to one day see her chocolates on display at a museum. However, they could now be yours to eat, keep or display as you please. Hansons Auctioneers and Valuers will be holding the Christmas Fine Art & Jewellery auction on Monday, 18 December.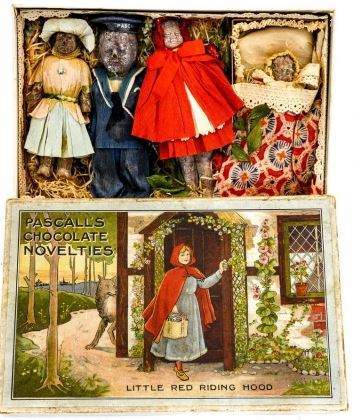 Hebrew Bible
Guide price: $3.5m-$5m
This splendidly decorated Hebrew Bible is just one of six of its kind to be held in a private collection.
Likewise, it will be just the third decorated Spanish Hebrew Bible to go under the hammer in the past hundred years. To get your hands on this rare religious text, head to Sotheby's Auctions' Important Judaica sale in New York on Wednesday, 20 December.
Roy Lichtenstein – I Love Liberty print
Guide price: $12,000-$15,000
Lichtenstein is one of the modern art world's best creatives. His comic book style works are easy on the eye, making him a favourite among everyone from the most knowledgeable of art critics to those with little knowledge of good art.
Unsurprisingly, Lichtenstein's work comes at a premium. This print, one of 73 signed I Love Liberty offerings, is expected to break the $10,000 mark at Matsart's Impressionist, Modern & Contemporary Fine Art auction on Tuesday, 19 December.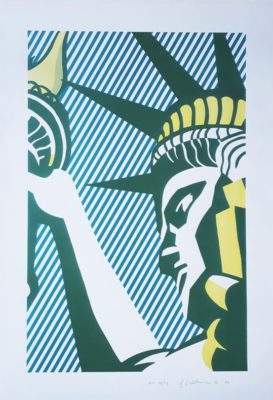 Soviet Orlan-D Space Suit
Guide price: $20,000-$30,000
This Soviet space suit is a must have for wannabe space explorers.
This rare find spent a total of eight years among the stars between 1977 and 1985. Having been built to protect astronauts during spacewalks, the suit shows signs of wear and tear, but that only adds to the charm.
Alexander Historical Auctions will be selling the item at their Fall Auction 2017 sale in Maryland, United States on Wednesday, 20 December.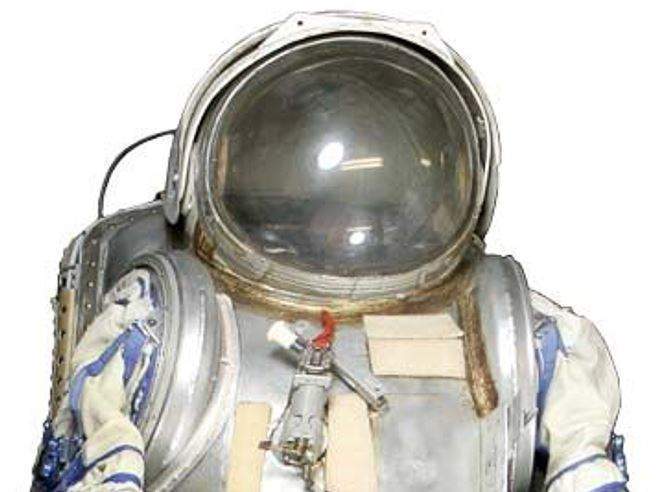 1929 Ford Highboy Coupe hot rod
Guide price: $35,000-$40,000
If you're looking for a vehicle that makes you stand out, this tangerine vintage Ford is about as loud as you'll find. Originally produced in 1929, this hot rod has been souped up to pack a modern day punch under the bonnet.
Seized Assets Auctioneers will be selling the vehicle at their Coins, Currency, Stones and More auction in California on Monday, 18 December.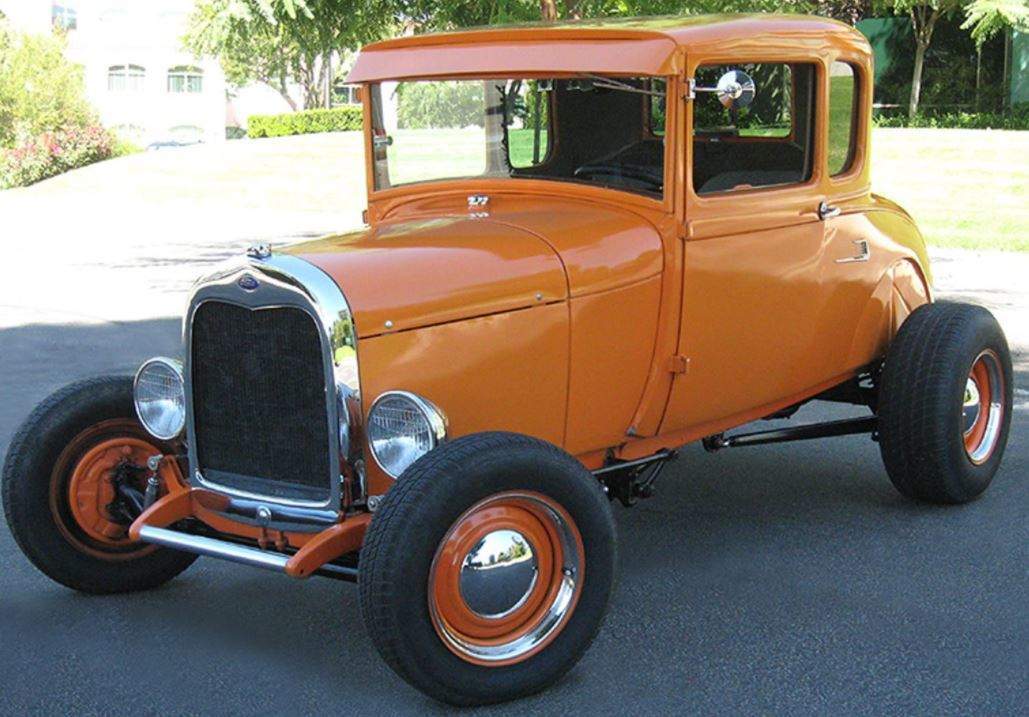 Diana Princess of Wales signed birthday card
Guide price: £500-£700
If you go by Fiz, this item is a must-have. Even less appropriately named royal fans will want to get their hands on this birthday card, hand signed by the People's Princess herself.
Found in an old scrapbook by Felicity Neligan, wife of former United Racecourses director Tim Neligan and a close friend of Diana, this birthday card will be up for grabs at Chaucer Covers & Auctions' Autograph Auction sale on Wednesday, 20 December.