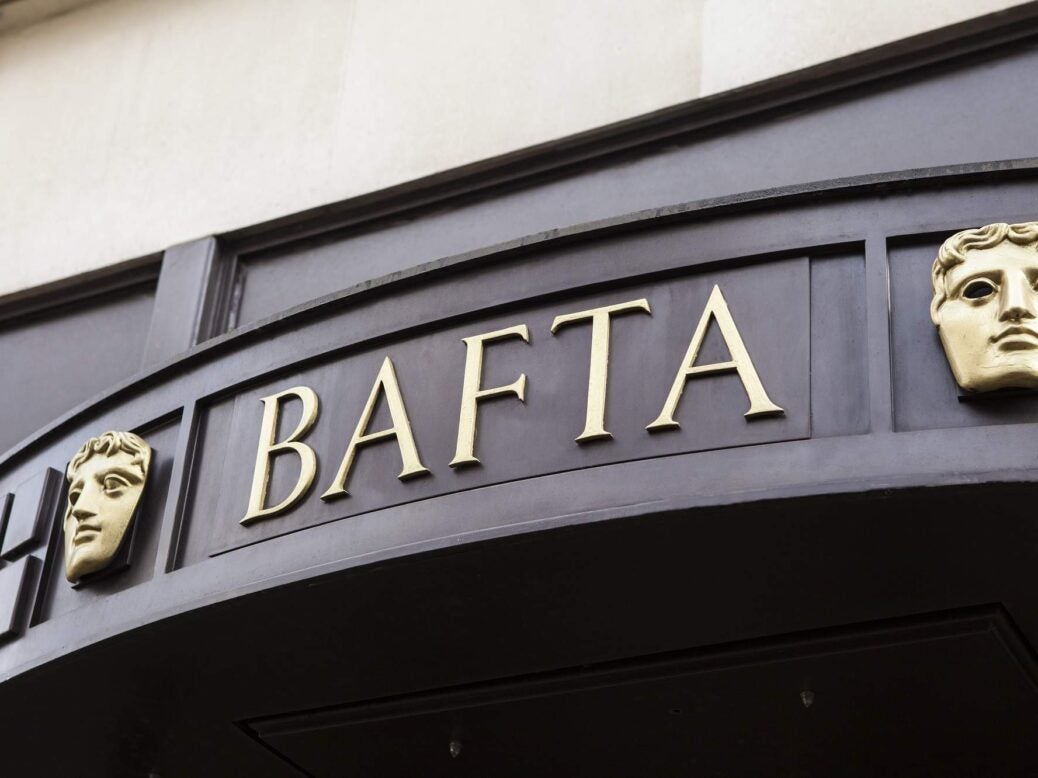 Joanna Lumley is the new presenter, the nominations are in, everything is full-steam ahead at BAFTA HQ.
The British Academy Of Film And Television Arts will hold its annual awards show on 18th February this year. The event will take place in London's Royal Albert Hall.
As ever, the British Academy will be assessing every single part of their chosen films to see who comes out on top. Perhaps unsurprisingly, films made in or about Britain or made by British filmmakers are leading in terms of nominations. So far, the leader (and major exception to the aforementioned idea) is The Shape Of Water with no less than 13 nominations.
Following just behind are Three Billboards Outside Ebbing, Missouri and Darkest Hour with nine nominations each, and Dunkirk with eight. Other awards favourites have fared less well. Call Me By Your Name has only four nominations, while Lady Bird has three.
However, arguably the most interesting element of this year's awards season isn't which films are winning, but rather, who made those films. Specifically, with the #TIMESUP campaign making its full debut at the Golden Globes, the focus is really on women in the film industry.
At the aforementioned awards show, Natalie Portman, presenting the award for Best Director, specifically called out the 'all male nominees' for the category.
The spotlight will really be on the BAFTAs to prove that they have done more to celebrate women in film than just naming a female host (Joanna Lumley) for this year's awards show.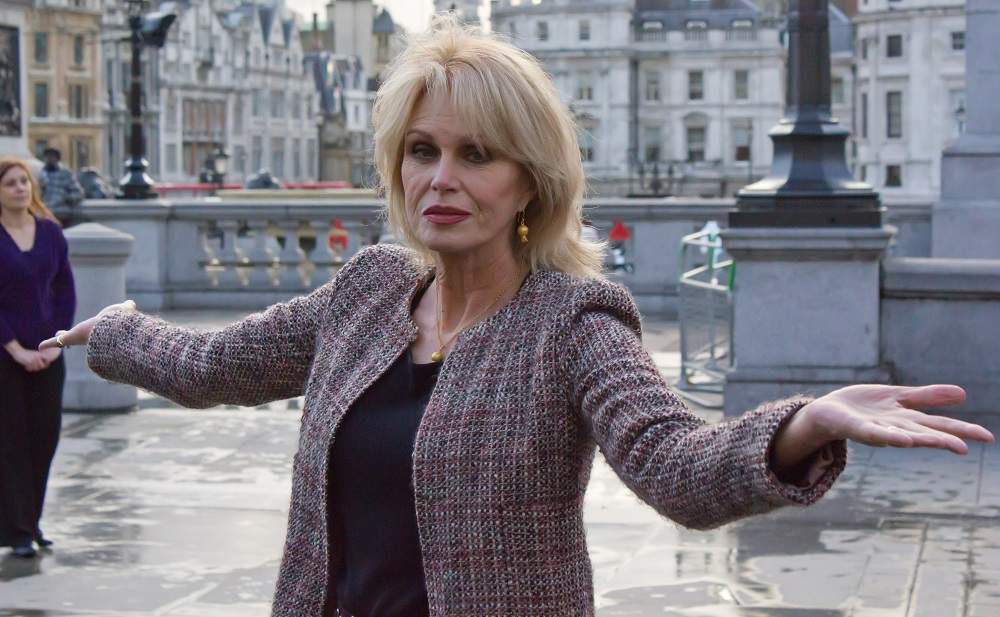 How well have the BAFTAs fared in terms of gender equality?
There are 112 BAFTAs nominations in 24 categories at this year's BAFTAs. That's mostly five nominations per category. Outstanding British Film has six, Best Animated Film has three, and Best Short Film has three.
For 'Best Film's we're counting the female directors as they're mostly in charge of those motion pictures. For team awards such as Production Design or Hair & Make-Up, we're counting having any women involved as a nomination for women. In addition, we'll discount the categories which can only be won by a single gender (Best Actor/Actress and Best Supporting Actor/Actress) for the purposes of this investigation.
So, out of the 92 nominations left, how many nominees are women?
Well, no one should be surprised to learn that women are in the minority of nominees. In the 92 categories left behind, there are only 21 female nominations. That's slightly less than 23 per cent of all nominees. Discounting those nominees who are part of a mixed-gender team, there are only 17 all-female nominees (18 per cent).
Notably, there are no female filmmakers nominated for Best Film, Best Director, Best Cinematography, Best British Film, Best Original Score, or Best Sound.
Of the female filmmakers nominated, 43 per cent come from just three categories: Best Make Up and Hair, Best Production Design, and Best Costume.
Suffice to say, it's not looking great.
What about the films themselves?
Of course, many would argue that it's equally problematic for male filmmakers to be leading stories about women. However, female representation on film is important. After all, the audience see the final film, not the people behind the camera. Aside from those who are deeply interested in the film industry, it's the final project people care about.
Of the 50 films nominated, how many put women at the centre of the action?
Well, here it's looking slightly more equal. 38 per cent of the films have a female protagonist. That's 19 out of 50. A further five, including Star Wars: The Last Jedi are led by a mixed gender ensemble but arguably put women at the core of their focus. So overall, one could argue that 50 per cent of the nominated films are, to some degree, 'about women'. Considering that Hollywood has traditionally seen female-led films as less able to make money and therefore, less desirable to produce, that's some kind of success.
In addition, a total of nine films (18 per cent) placed non-white, non-straight, non-able bodied characters' stories at the forefront of their narratives.
All this goes to show that the film industry is slowly moving away from just telling stories about straight white men. However, now the challenge will be ensuring the representation goes on behind the camera as well as in front of it.
Full list of BAFTAs 2018 nominees:
Best film
Call Me by Your Name
Darkest Hour
Dunkirk
The Shape of Water
Three Billboards Outside Ebbing, Missouri
Outstanding British film
Darkest Hour
The Death of Stalin
God's Own Country
Lady Macbeth
Paddington 2
Three Billboards Outside Ebbing, Missouri
Outstanding debut by a British writer, director or producer
The Ghoul – Gareth Tunley (writer/director/producer), Jack Healy Guttman & Tom Meeten (producers)
I Am Not a Witch – Rungano Nyoni (writer/director), Emily Morgan (Producer)
Jawbone – Johnny Harris (writer/producer), Thomas Napper (director)
Kingdom of Us – Lucy Cohen (director)
Lady Macbeth – Alice Birch (writer), William Oldroyd (director), Fodhla Cronin O'Reilly (producer)
Best film not in the English language
Elle
First They Killed My Father
The Handmaiden
Loveless
The Salesman
Best documentary
City of Ghosts
I Am Not Your Negro
Icarus
An Inconvenient Sequel
Jane
Best animated film
Coco
Loving Vincent
My Life as a Courgette
Best director
Denis Villeneuve, Blade Runner 2049
Luca Guadagnino, Call Me by Your Name
Christopher Nolan, Dunkirk
Guillermo Del Toro, The Shape of Water
Martin McDonagh, Three Billboards Outside Ebbing, Missouri
Best original screenplay
Get Out
I, Tonya
Lady Bird
The Shape of Water
Three Billboards Outside Ebbing, Missouri
Best adapted screenplay
Call Me by Your Name
The Death of Stalin
Film Stars Don't Die in Liverpool
Molly's Game
Paddington 2
Best actress
Annette Bening, Film Stars Don't Die in Liverpool
Frances McDormand, Three Billboards Outside Ebbing, Missouri
Margot Robbie, I, Tonya
Sally Hawkins, The Shape of Water
Saoirse Ronan, Lady Bird
Best actor
Daniel Day-Lewis, Phantom Thread
Daniel Kaluuya, Get Out
Gary Oldman, Darkest Hour
Jamie Bell, Film Stars Don't Die in Liverpool
Timothée Chalamet, Call Me by Your Name
Best supporting actress
Allison Janney, I, Tonya
Kristin Scott Thomas, Darkest Hour
Laurie Metcalf, Lady Bird
Lesley Manville, Phantom Thread
Octavia Spencer, The Shape of Water
Best supporting actor
Christopher Plummer, All the Money in the World
Hugh Grant, Paddington 2
Sam Rockwell, Three Billboards Outside Ebbing, Missouri
Willem Dafoe, The Florida Project
Woody Harrelson, Three Billboards Outside Ebbing, Missouri
Best original music
Blade Runner 2049
Darkest Hour
Dunkirk
Phantom Thread
The Shape of Water
Best cinematography
Blade Runner 2049
Darkest Hour
Dunkirk
The Shape of Water
Three Billboards Outside Ebbing, Missouri
Best editing
Baby Driver
Blade Runner 2049
Dunkirk
The Shape of Water
Three Billboards Outside Ebbing, Missouri
Best production design
Beauty and the Beast
Blade Runner 2049
Darkest Hour
Dunkirk
The Shape of Water
Best costume design
Beauty and the Beast
Darkest Hour
I, Tonya
Phantom Thread
The Shape of Water
Best make up & hair
Blade Runner 2049
Darkest Hour
I, Tonya
Victoria & Abdul
Wonder
Best sound
Baby Driver
Blade Runner 2049
Dunkirk
The Shape of Water
Star Wars: The Last Jedi
Best special visual effects
Blade Runner 2049
Dunkirk
The Shape of Water
Star Wars: The Last Jedi
War for the Planet of the Apes
Best British short animation
Have Heart
Mamoon
Poles Apart
Best British short film
Aamir
Cowboy Dave
A Drowning Man
Work
Wren Boys
EE Rising Star award (voted for by the public)
Daniel Kaluuya
Florence Pugh
Josh O'Connor
Tessa Thompson
Timothée Chalamet