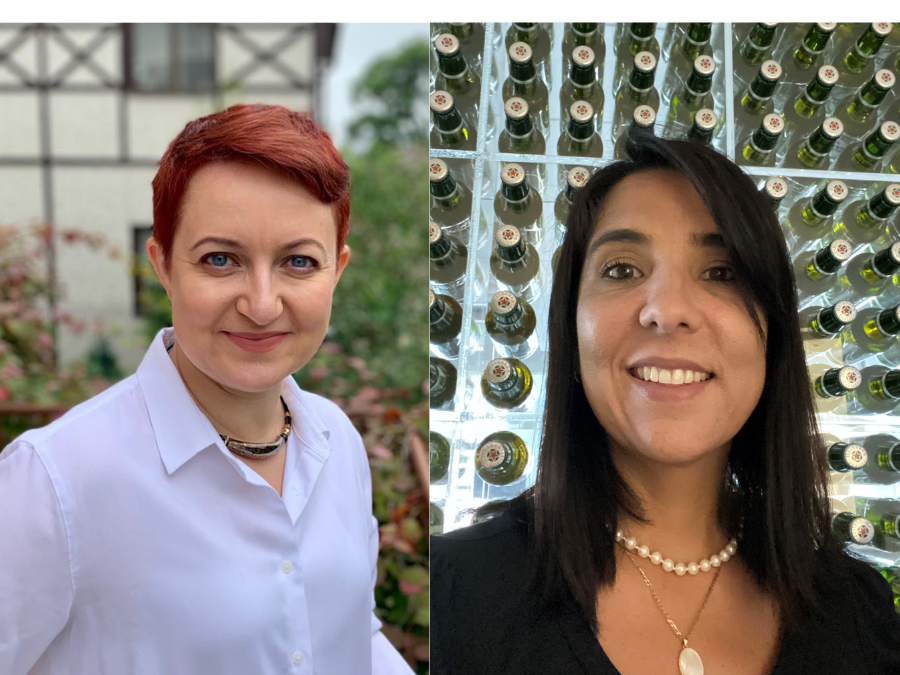 Heineken is undertaking a digitisation and standardisation of its technical infrastructure, as the brewing giant looks to change a previously fragmented system into a lean, mean, innovating machine.
The Amstel brewer has created a digital and technology department, from which the top leaders report directly to group CEO Dolf van den Brink. The department has rolled out AI programmes and is merging all of Heineken's 40 different sales platforms onto one system called Eazle.
Our sister publication Just Drinks talked to two of Heineken's regional digital and technology directors – Gabriela Cadenas in the Americas and Maja Schreiner, covering Africa, the Middle East and eastern Europe – about legacy systems, data silos and standardisation.
Just Drinks: How complex is Heineken's technology and systems and how difficult are they to standardise?
Maja Schreiner: As a company in the last ten years, we grew through lots of mergers and acquisitions. That explains the complexity of our landscape and the really high number of different platforms and quite different processes that we have all over the world.
In the past, we tried a number of standardisation programmes that did not really bring us closer to where we would like to be. It was indeed a dilemma of: how do we standardise and simplify our environment to be much faster and much more flexible to scale innovations? Within markets, we create a lot of cool things but we really struggled to bring them faster to other markets.
That was the crunch point for our storytelling to stakeholders: that we need to look at our skeleton, at our backbone and we really need to make it lean and standard and be able to put on top all those cool things and innovations that we can scale faster.
How well do you
really

know your competitors?

Access the most comprehensive Company Profiles on the market, powered by GlobalData. Save hours of research. Gain competitive edge.
Company Profile – free sample
Thank you!
Your download email will arrive shortly
Not ready to buy yet? Download a free sample
We are confident about the unique quality of our Company Profiles. However, we want you to make the most beneficial decision for your business, so we offer a free sample that you can download by submitting the below form
By GlobalData
Of course, this transformation and the size of a company is a big challenge. It's like one of many priorities. They're always discussions about where to allocate resources and where to focus, especially because the standardisation phase takes lots of effort and is quite difficult to justify and it is quite difficult to quantify the benefits. There is a long journey on how you face standardisation but I think we have a total company buy-in now that this is needed – and that this is needed not because we want to have very clean, lean and standard backbones but because this is a prerequisite for a faster innovation process.
JD: How is standardisation improving processes for Heineken?
MS: We had to move fast to digitise connecting with our consumers in different markets. Since we did not have for a few years any standard propositions within the company, many markets invented a lot of their own local solutions to automate and digitise order-taking and to drive loyalty programmes. We realised that this is not helping us because every market reinvents continuously the same thing.
The Eazle programme is exactly aimed at standardising the portfolio of products that we offer to our customers and our distributors. This portfolio is being rolled out in all the regions in a similar manner. Some flexibility with the front end is still possible to reflect the flavours of local markets but the back end and the core functionalities will be pretty much standardised.
Gabriela Cadenas: It goes back to our strategy of identifying the core processes that we want to have, then having a second layer for deploying business platforms, then adding in the third layer for a little bit more freedom for digital products and innovation to ensure that we can continue to accelerate execution at the local level. At the same time, we are very careful about decentralisation and opportunities for us to scale. That is the balance that we have been doing.
JD: Heineken had roughly 40 different customer-facing platforms around the world. How much progress have you made with the roll-out of Eazle?
GC: We announced that journey in February this year and we have started some of the markets already. In Europe a month and a half ago, we started that migration and enablement of Eazle.
Our goal at the end is to ensure that we can deliver additional functionalities and features for the customers without jeopardising the branding that we already have. We have different timelines for the regions but the expectation is for us to be able to migrate and have one common front-end for everyone at the end of next year. That's not due to technology deployment; it is more around change management and customer onboarding.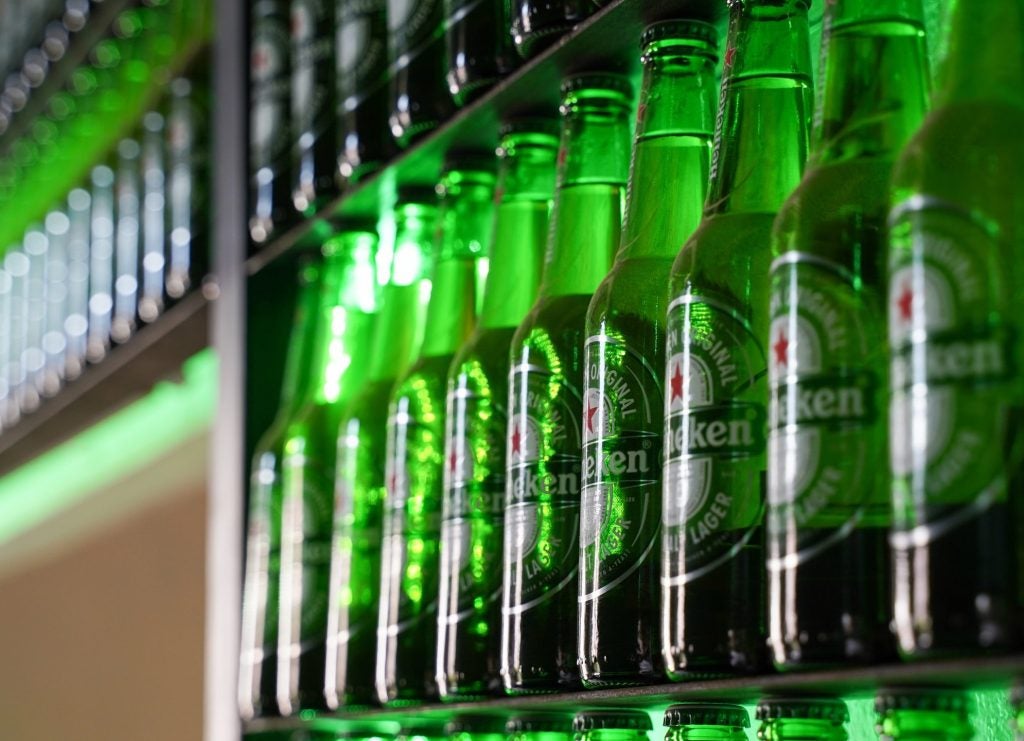 JD: You say the dream is for Heineken to become the best-connected brewer, both in manufacturing and in your approach to customers. What does that look like in your day-to-day production operations?
GC: Connected Brewery is a strategic programme to drive the efficiency of supply-chain operations. It has a few portfolios. One we call our 'connected worker'. This gives a number of digital tools to shop floor employees to go totally paperless and digital.
As an example, a shop floor employee for the brewery receives [hears] that something goes wrong or is broken. Previously, what would you do? You go to your desk, you note what is the breakage and then you leave it to someone who is [working] after you or you send it to maintenance employees. Now, you can do all this through digital. You immediately spot there is some breakage or inefficiencies and you can immediately report that and then the person on the other side of the shop floor can pick it up and go fix it.
There are more tools that help employees to be faster and more agile. We have a tool for guidance that gives you access to online instructions and guides on how to clean and maintain equipment. Anybody can create an instruction and other people can easily leverage that.
Connected Brewery is all about connecting or putting the Internet of Things on our production lines and connecting different machines to the cloud to collect data that you can later leverage to drive efficiencies. It really gives you a thorough analysis of minor stoppages or changeover times.
Because you collect so much data through IoT, the sky's the limit for what kind of insights you can derive from that. Predictive maintenance is one, so, instead of thinking around stopping lines based on seasonality or we need to do maintenance every month, now we do it when it's actually needed, which of course increases and elevates the productivity of the line.
Another example of the use of gathered data is predicting the colour of the beer. We predict how the colour of the beers could shift depending on the raw materials that we have. That helps us accelerate the production journey and brings efficiencies to the overall brewing process.
JD: Given the size of Heineken and its M&A activity in recent years, how much of a challenge is siloed data?
MS: Before you can even leverage the insights, there is a big challenge to bring this data together and to harmonise it in a way that it can be easily consumed by everyone. Only then can you become this data-driven business.
Because we have a lot of fragmentation, data was organised differently across the company. That was also another reason for us to kick off the standardisation programme of our digital backbone and standardise old data that sits across different platforms – to facilitate the process of data consumption and data conversion into insights and foresight.
It's a big challenge but, over the last couple of years, we have made quite a good journey by bringing all data from different sources to one database and one data lake [while] working a lot on improving the quality and governance around data, using up-to-date tools and technologies.
GC: I will say that we have made very good progress on what we want to accelerate today. We have defined the domains for the data pipelines that we want to standardise but I don't think it's a journey that is about to end. It is an ever-evolving journey. Opportunities are going to continue to appear and we're going to have to continue doing the same exercise.
MS: Data standardisation is not for the sake of standardisation. It's just to make data easily consumed for the use cases that create business value. The journey actually starts with identifying opportunities where data can help and, after that, you look back and say 'Okay, what kind of data do we need? Where does it sit? Is it good enough quality?' Then you start standardisation.
We are being selective to make sure that we do not derail ourselves just with the need to standardise and optimise.
JD: AI is a hot topic. Can you give me a practical example of how Heineken is using the technology?
GC: We have a very recent example called AIDDA (artificial intelligence, data-driven advisor). It is using AI to recommend to the sales rep what is the proper route to a customer and what to do whenever they visit a customer. It's actually helping and enabling the evolution of the sales rep to stop being just an order taker and evolving into a sales advisor. It's giving the sales rep the proper information on what to do and where to go depending on the different results and the different variables. That was a model that was implemented and started last year in Mexico, now it is being scaled across Europe. In the case of Mexico, it is already bringing more than 5% of sales uplift on the year.
JD: What are the priorities for the digital and technology department at Heineken moving forward?
GC: It's really to balance priorities and the need to innovate and also to make sure that our backend allows us to innovate. We still have a lot of legacy systems in place and to address this fragmentation, to standardise, is a huge effort.
We as Heineken are still very fragmented, in terms of IP landscape, organisation, so, for us to be able to scale and scale at the speed that we would like, takes a little bit of time. We are still not sharing globally and a lot of the ERPs are not the same. We still have differences in data pipelines and data definitions, which of course provide a little bit of a delay on how fast and how accurately we can do this collection of different projects.
But, on education, I think we have managed it, it's in the building and it's in the making of projects by being one of our values as a company to share, learn and reapply. We are starting to promote the internal sharing of business practices, which, in most cases, is enabled by technology. That education period is not only happening when we are about to deploy technology but it happens in the way we were developing the technology as well.