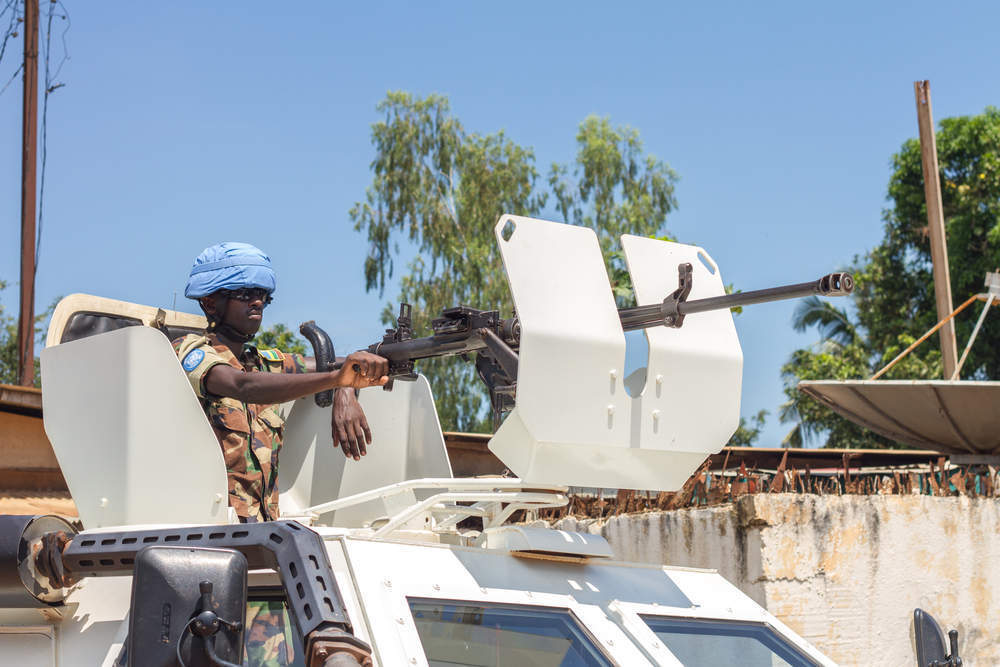 Buenos Aires is famous for shopping, with outstanding leather products and jewelry among the items that keep tourists coming back year after year.
Arguably South America's most fashionable city, you are sure to find something you like in Recoleta and Palermo's boutique shops or one of the capital's stylish malls.
BEST SHOPPING DISTRICTS
RECOLETA
Renowned as one of Buenos Aires' most sought-after neighborhoods, it's no surprise Recoleta features some of the city's most stylish shopping, in addition to notable landmarks such as the world-famous cemetery and Fine Art Museum.
Countless boutiques housing the latest collections of European designers adorn the district's streets, with a particularly high concentration of upscale retail outlets to be found on the prestigious Avenida Alvear, the seven-block street which for decades has been home to some of Argentina's most glamorous names. Recoleta is one of the must-visit areas in Buenos Aires, with its stunning French-inspired architecture one of the principal contributing factors to the Argentine capital's reputation as the 'Paris of the South'. As well as fantastic shopping, Recoleta is home to some of the city's finest hotels and restaurants.
How well do you
really

know your competitors?

Access the most comprehensive Company Profiles on the market, powered by GlobalData. Save hours of research. Gain competitive edge.
Company Profile – free sample
Thank you!
Your download email will arrive shortly
Not ready to buy yet? Download a free sample
We are confident about the unique quality of our Company Profiles. However, we want you to make the most beneficial decision for your business, so we offer a free sample that you can download by submitting the below form
By GlobalData
PALERMO
Just up the road from Recoleta sits Palermo, one of Buenos Aires' largest districts and another excellent place to find some of the best retail offerings in the city.
Palermo is acclaimed by locals and visitors alike as one of the capital's trendiest districts, with boutique shops nestling alongside upscale restaurants and nightclubs, making it a destination of choice among the well-to-do and the place to see and be seen. Many of Buenos Aires' most exclusive shops are located in the Palermo Soho subdivision, a chic, bohemian enclave of cafés, restaurants and boutiques where some of the finest shopping in the city is concentrated. For those wishing to take a break from shopping, Palermo is also home to the Argentine Polo Grounds (Campo Argentino de Polo), and the largest Japanese gardens to be found anywhere outside the Asian nation.
BEST AREA FOR JEWELRY
SIMONETTA ORSINI
Founded more than a decade ago and drawing on a history dating back to 1920, Simonetta Orsini is the Argentine capital's jewelry store par excellence, with an unbeatable selection of wares from the world's leading brands.
The Petit Palais boutique located in Recoleta is renowned as one of the foremost places to purchase such finery in the whole of South America, featuring jewelry and watches from international heavyweights such as Cartier and Chanel, as well as offerings from local brands that may catch your eye. With additional outlets located nearby on Calle Posadas, and slightly further afield in fashionable Belgrano, there is no excuse for leaving a trip to Simonetta Orsini off your Buenos Aires itinerary.
BEST AREA FOR LEATHER
No trip to Buenos Aires would be complete without sampling some of Argentina's famous leather products, held in high esteem worldwide and generally considered to be among the best in the world.
The export of leather was central to the growth of Argentina's economy in the late 19th century, and today some of the most highly regarded leather goods in the world can be found in the nation's capital. Shops selling such products abound, however we feel the following are the best the city has to offer:
CASA LOPEZ
+54 11 4814 7477
Local 1019, Patio Bullrich, Avenida Libertador 700
SYLVIA Y MARIO – LEATHER FACTORY
+54 11 4315 2062
M.T. de Alvear, 550, 1058
BEST SHOPPING MALLS
PATIO BULLRICH
First open to the public in 1988 and subsequently expanded in 1995, the now legendary Patio Bullrich sits in a property formerly owned by the family of the same name, designed by English architect Juan Waldorp and constructed in 1867.
Situated in the upscale Retiro district, the magnificent neoclassical building now plays host to Buenos Aires's premier shopping mall, with the Bullrich containing a wide variety of outlets offering high quality goods from some of the world's most desirable brands, with the advantage of being located right in the heart of the city. As well as offering quality shopping opportunities, the mall has several restaurants to help sustain those in pursuit of rest and relaxation when hunger sets in following a hard day's shopping.
+54 11 4814 7400
Avenida Libertador 700
GALERÍAS PACÍFICO
Ideally situated in the centre of the city on the corner of two bustling streets, the narrow, pedestrianized Calle Florida and the enormous, Manhattan-esque Avenida Córdoba, Galerías Pacífico offers style and convenience to those searching for everything under one roof. Housed in a magnificent building that has been listed as a historic national monument since 1989, the mall is perfectly in keeping with the reputation of the neighborhood of Recoleta as an upmarket destination replete with high class shopping and dining facilities. Pacífico first opened in 1992 and features stores from internationally recognized brands, including Christian Lacroix and Polo Ralph Lauren. The mall stays open until 9pm every day of the week, even on Sundays, offering discerning shoppers flexibility as well as style and choice.
ALTO PALERMO
Shopping in the fashionable district of Palermo moved into a different league when Alto Palermo opened its doors for the first time in 1990, with this mall combining chic style and an impressive number of shops, making it one of the best places to buy luxury goods in Buenos Aires. With a focus on attracting female shoppers, the mall offers a pleasant alternative to browsing the boutiques in Recoleta or Palermo itself, shielding those in search of that special something from the elements, while at the same time offering variety and unquestionable quality. Alto Palermo celebrated its 20th birthday in 2010 and, featuring stores such as Christian Lacroix, Dior and Calvin Klein, has long established itself as a premier retail destination within Argentina's capital. An array of cafés and restaurants provides a perfect complement to the excellent shopping on offer.
+54 11 5777 8000
Santa Fe 3253
JEWELRY & WATCHES
AUDEMARS PIGUET
Phone: +54 11 4315 6616/6626
Address: Petrona Eyle 421. (Esq. Juana Manso), C1107CJC
SIMONETTA ORSINI
Phone: +54 11 4804 3222
Address: Ayacucho 1945, C1112AAI
SIMONETTA ORSINI
Phone: +54 11 4800 1803
Address: Posadas 1101
Website: www.audemarspiguet.com 
BAUME & MERCIER
SIMONETTA ORSINI
Phone: +54 11 4775 0673
Address: Jorge Newbery 1651, Shp La Cuadra, Loc 34
SIMONETTA ORSINI
Phone: +54 11 4811 1409
Address: Posadas 1101
SIMONETTA ORSINI
Phone: +54 11 4778 3669
Address: Ayacucho 1945, C1112AAI
TESTORELLI JOYERO
Phone: +54 11 5777 8244
Address: Cnel Diaz 2098, L.244
TESTORELLI JOYERO
Phone: +54 11 4743 0753
Address: 9 de Julio 466
TESTORELLI JOYERO
Phone: +54 11 4717 0071
Address: Parana 3745, Martinez Unicenter
Website: www.baume-et-mercier.com 
BREGUET
BREGUET
Phone: +54 11 4811 0069
Address: Patio Bullrich, C1014AAC
DANFER
Phone: +54 11 4782 0430
Address: O'Higgins 1917, C1428AGC
Website: www.breguet.com 
BULGARI
JOYERÍA EVE
Phone: +54 29 4444 5756
Address: Paseo Alcorta, Jeronimo Salguero 3172
JOYERÍA TESTORELLI
Phone: +54 11 5777 8244
Address: Alto Palermo, Santa Fe 3253, Local 244
JOYERÍA TESTORELLI
Phone: +54 11 5555 5232
Address: Galerias Pacifico, Florida y Cordoba, Local 2-32
Website: www.bulgari.com 
CARTIER
BOUTIQUE CARTIER
Phone: +54 11 4804 2422
Address: Avenida Alvear 1898, 1129AAN
JOYERÍA EVE
Phone: +54 11 4382 3809
Address: Petrona Eyle 421
SIMONETTA ORSINI
Phone: +54 11 4811 1409
Address: Posadas 1101
TESTORELLI
Phone: +54 11 5777 8244
Address: Alto Palermo, Coronel Díaz 2098, L. 244
Website: www.cartier.com 
CHANEL – WATCHES & FINE JEWELRY
SIMONETTA ORSINI
Phone: +54 11 4811 4209
Address: Posadas 1101
THE WATCH GALLERY
Phone: +54 11 4805 4755
Address: Avenida Alvear 1910
Website: www.chanel.com 
CHOPARD
SIMONETTA ORSINI
Phone: +54 11 4804 3222
Address: Ayacucho 1945
SIMONETTA ORSINI
Phone: +54 11 4778 3669
Address: Jorge Newbery 1651
JOYERIA CHRONOS
Phone: +54 11 4312 6073
Address: Calle Florida 1045
SIMONETTA ORSINI
Phone: +54 11 4811 4209
Address: Posadas 1101
Website: www.chopard.com 
HUBLOT
HUBLOT
Phone: +54 11 4315 6616
Address: Puerto Masero Este, Petrona Eyele 421, C1107CJC
SIMONETTA ORSINI
Phone: +54 11 4800 11803
Address: Jorge Newbery
THE WATCH GALLERY
Phone: +54 11 4805 4755
Address: Avenida Alvear 1910, 1651 Local 34 1426
JOYERIA TESTORELLI
Phone: +54 11 4743 8000
Address: 9 De Julio 466, San Isidro, B1642DLD
Website: www.hublot.com 
IWC SCHAFFHAUSEN
IWC SCHAFFHAUSEN BOUTIQUE
Phone: +54 11 4804 3222
Address: Buenos Aires Petit Palais, Ayacucho, 1945
SIMONETTA ORSINI
Phone: +54 11 4811 1409
Address: Posadas, 1101
SIMONETTA ORSINI
Phone: +54 11 4775 0673
Address: Jorge Newbery, 1651, Loc. 34, Shopping La Cuadra
VLG AMERICAS
Phone: +54 11 4804 9937
Address: Avenida Quintana 529
Website: www.iwc.ch 
JAEGER-LECOULTRE
Phone: +54 11 4804 3222
Address: Ayacucho 1945
SIMONETTA ORSINI
Phone: +54 11 4811 1409
Address: Posadas, 1101
CHRONOS BA
Phone: +54 11 4312 6073
Address: Florida 1045
Website: www.jaegerlecoultre.com 
MONTBLANC
Phone: +54 11 4804 7924
Address: Ayacuchu 1906, C1129 ABB
Website: www.montblanc.com 
OFFICINE PANERAI
Phone: +54 11 4802 0170 Address: Avenida Alvear 1814, C1129AAN
SIMONETTA ORSINI
Phone: +54 11 4811 1409
Address: Posadas, 1101
Website: www.panerai.com 
OMEGA
BLEU JOYAS & DISEÑOS
Phone: +54 11 4788 5383
Address: Sucre 2163
DANFER JOYEROS
Phone: +54 11 4371 0621
Address: Uruguay 564
DANFER JOYEROS
Phone: +54 11 4811 2229
Address: Callao 1094
DANFER JOYEROS
Phone: +54 11 4182 0430
Address: O Higgins 1917
Website: www.omegawatches.com 
PATEK PHILIPPE
THE WATCH GALLERY
Phone: +54 11 4804 8968
Address: Avenida Alvear 1910, 1129
Website: www.patek.com 
TIFFANY
UNICENTER
Phone: +54 11 4836 2565
Address: Parana 3745, Martinez (1640), Local 1113
GALERIAS PACIFICO
Phone: +54 11 5555 5259
Address: Florida 735
Website: www.tiffany.com 
VACHERON CONSTANTIN
SIMONETTA ORSINI
Phone: +54 11 4811 1409
Address: Posadas 1101
AVENIDA ALVEAR
Phone: +54 11 4804 8968
Address: Avenida Alvear 1910, C 1129 AAO
SIMONETTA
Phone: +54 11 4804 3222
Address: Ayacucho 1945
Website: www.vacheron-constantin.com
ZENITH
Phone: +54 11 4312 6073
Address: Florida 1045, C1005AAU
JOYERIA EVE
Phone: +54 11 4315 6616
Address: Petrona Eyle 421, C1107CJC
SIMONETTA ORSINI
Phone: +54 11 4775 0673
Address: Jorge Newbery 1651
SIMONETTA ORSINI
Phone: +54 11 4811 1409
Address: Posadas 1101
Website: www.zenith-watches.com 
FASHION AND ACCESSORIES
CALVIN KLEIN
CALVIN KLEIN
Phone: +54 11 4814 7557
Address: Patio Bullrich, Avenida Libertador 700, Nível Libertador, L0033
CALVIN KLEIN JEANS
Phone: +54 11 4814 0696
Address: Florida 787
CALVIN KLEIN UNDERWEAR
Phone: +54 11 5777 8003
Address: Alto Palermo, Santa Fe 3253, NPB LO003, Planta Baja
Website: www.calvinklein.com 
CHRISTIAN DIOR
Phone: +54 11 4804 9244
Address: Lafinur, 3057
Website: www.dior.com 
CHRISTIAN LACROIX
Phone: +54 11 5777 6604
Address: Shopping Paseo Alcorta, Salguero 3172
Website: www.christian-lacroix.fr 
FENDI
Phone: +54 11 4812 0530
Address: Posadas 1407
Website: www.fendi.com 
HERMES
Phone: +54 11 4804 1209
Address: Avenida Alvear 1981, 1129
Website: www.hermes.com 
KENZO
Phone: +54 11 4814 7487
Address: Patio Bullrich, Avenida Libertador 700, Nível Posadas, 1029
Website: www.kenzo.com 
LOUIS VUITTON
Phone: +54 11 4802 0809
Address: Avenida Alvear 1901
Website: www.louisvuitton.com 
MAX MARA
Phone: +54 11 4815 3281
Address: Patio Bullrich, Avenida Libertador 700, Nível Posadas, 1035
Website: www.maxmara.com 
NINA RICCI
Address: Avenida Alvear 1539
Website: www.ninaricci.com 
POLO RALPH LAUREN
POLO RALPH LAUREN
Phone: +54 11 4819 1888
Address: Avenida Alvear 1780, C1014AAR
POLO RALPH LAUREN
Phone: +54 11 5555 5210
Address: Galerías Pacífico, Florida & Cordoba
POLO RALPH LAUREN
Phone: +54 11 4717 5665
Address: Unicenter Shopping, Paraná 3745
Website: www.ralphlauren.com 
SALVATORE FERRAGAMO
PALACIO DUHAU-PARK HYATT
Phone: +54 11 5171 1237
Address: Avenida Alvear, 1661, C1014AAD
AEROPUERTO INTERNACIONAL DE EZEIZA STORES 21 & 22
Phone: +54 11 4378 4100
Address: Autopista Richieri, Espigón Internacional B, 1802
Website: www.ferragamo.com 
VALENTINO
Phone: +54 11 4802 8807
Address: Avenida Alvear 1923
Website: www.valentino.com 
ERMENEGILDO ZEGNA
Phone: +54 11 4893 4433
Address: Avenida Alvear, 1628
Website: www.zegna.com