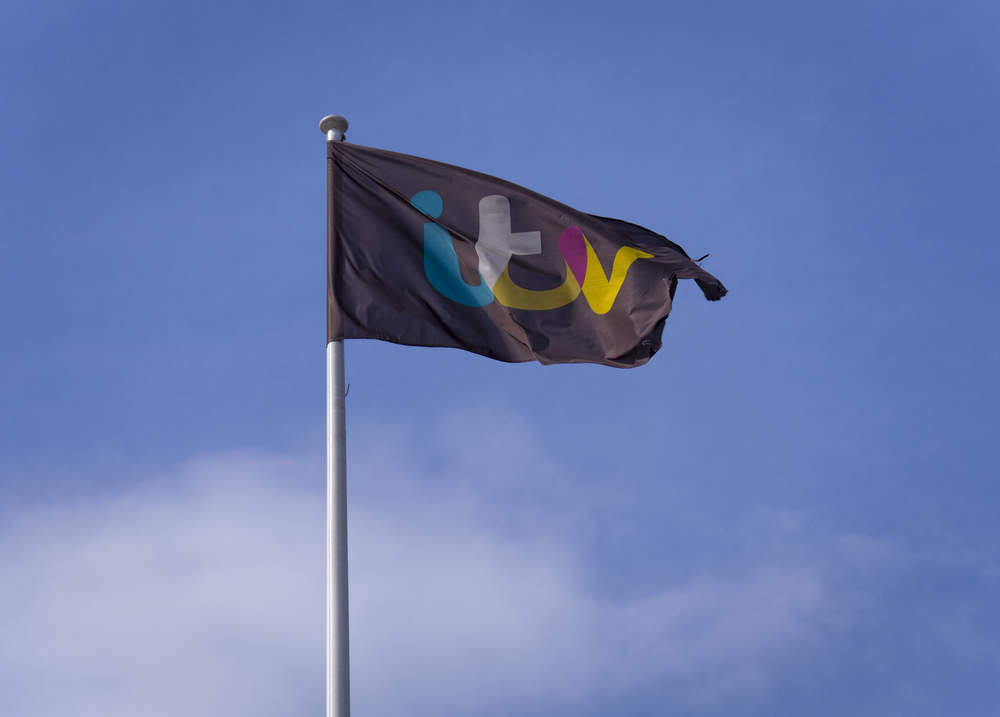 Shopping malls are not native to New York City. Here, shopping is a pursuit likely to lead to the exploration of Manhattan's unique neighborhoods.
Give yourself time to wander, and you'll discover some of the city's smaller and lesser-known boutiques, but don't miss out on the top designer brands and world-renowned luxury department stores that make New York a shopping mecca. We've selected some of the very best to help you on your way.
SOHO
The cobbled streets of Soho are packed with designer boutiques and luxury brands such as Louis Vuitton, Burberry and PRADA.
The area is popular with Manhattan's fashion followers seven days a week.
NOLITA
A crowded weekend shopping destination, though perhaps not quite as popular as the famous Soho, Nolita contains fewer brands and more boutiques.
How well do you
really

know your competitors?

Access the most comprehensive Company Profiles on the market, powered by GlobalData. Save hours of research. Gain competitive edge.
Company Profile – free sample
Thank you!
Your download email will arrive shortly
Not ready to buy yet? Download a free sample
We are confident about the unique quality of our Company Profiles. However, we want you to make the most beneficial decision for your business, so we offer a free sample that you can download by submitting the below form
By GlobalData
Nolita's parallel north-south spines are Elizabeth, Mott and Mulberry Streets between East Houston and Kenmare Streets.
CHELSEA AND THE MEATPACKING DISTRICT
Well known for lively shopping and high fashion, Chelsea (west of Sixth Avenue between 15th and 30th Streets) is home to such designer boutiques as Comme des Garçons and Balenciaga.
In the neighboring Meatpacking District, you'll find Jeffrey, Stella McCartney, Alexander McQueen and more among fresh galleries, gourmet food stores and eclectic antique stores farther toward the Village.
MIDTOWN
FIFTH AVENUE
Fifth Avenue, between Rockefeller Center and Central Park, is the pinnacle of the classic Manhattan shopping experience.
Expect to find names like Prada, Gucci, Cartier and Tiffany & Co., along with many other brands revered for their quality and vision. The famous Saks Fifth Avenue faces Rockefeller Center, a shopping destination in itself. Farther toward Central Park is the striking, glassenclosed flagship Apple Store.
57TH STREET
The iconic Louis Vuitton flagship, typically awash in some version of the brand's legendary monogram, is on the corner of Fifth Avenue and 57th Street, setting the tone for this fashionloaded thoroughfare.
Next door is Yves Saint Laurent and not far away are other flagships such as Burberry and Chanel, as well as some of Manhattan's most well known art galleries.
Madison Avenue
As far up as 79th Street, Madison Avenue is packed with French and Italian labels that include Giorgio Armani, Dolce & Gabbana, Valentino, Versace, Prada, Hermès, Jean Paul Gaultier and Chanel.
Between some of these big names and farther north, you'll find several fascinating bookstores and antique dealers of old Manhattan.
MAJOR STORES
APPLE STORE, FIFTH AVENUE
At first glance, New York's flagship Apple Store is not much more than a glass cube, yet it boasts hidden depths.
As it's one of the most visited sites in New York City, you'll want to stop by either early or late. For a more handson experience, reserve a place at one of the many workshops and events this technology wonderland offers.
+1 212 336 1440
767 5th Avenue
BARNEYS NEW YORK
Barneys New York, founded in 1923, is today a chain of luxury department stores offering high-end brands and private concierge services to build the shopping experience around you.
Brands available at Barneys include Dior, Manolo Blahnik, Fendi, Givenchy, Marc Jacobs, Prada, Paul Smith, Diane von Furstenberg and many, many more.
+1 212 826 8900
660 Madison Avenue
BERGDORF GOODMAN
The company was founded in 1899 by Herman Bergdorf and is located on Fifth Avenue at 58th Street.
Since its humble beginnings, Bergdorf Goodman has come to symbolize the very height of Manhattan's elegance, luxury and superior service, offering all the major brands under one roof.
STEFANO RICCI
Classic Italian tailoring at its best, Stefano Ricci offers refined attire and accessories for the discriminating gentleman, as well as a coveted home ware range.
The trademark cufflinks are handmade by master goldsmiths using a host of precious stones, and the luxury leather range includes wallets, footwear, belts, travel bags and handbags for the perfect gift.
+1 212 371 3901
407 Park Avenue
FAO SCHWARZ
Nearly 150 years old, this legendary toy shop is a favorite destination for adults and children, tourists and New Yorkers alike.
If not for shopping, it is worth visiting merely to marvel at the displays in the Grand Hall and FAO Schweetz, a classic New York candy store.
+1 212 644 9400
767 5th Avenue at 58th Street
HENRI BENDEL
Advertised as 'a girl's playground,' Henri Bendel is a Fifth Avenue shopping icon for anyone interested in accessories, cosmetics or gifts. Although technically it's a department store, inside it feels more like a series of sophisticated boutiques.
DEVI KROELL
Redefining true luxury, New York-based luxury accessories brand Devi Kroell combines modern design with flawless craftsmanship and highest quality materials.
Not relying on logo or hardware, Devi Kroell allows their innovative designs to showcase fine skins, securing a style that is decidedly modern and distinctly New York.
+1 212 644 4499
717 Madison Avenue
JEFFREY
Jeffrey Kalinsky selects the finest, fashion-forward pieces for his stores, and you can expect to find labels like Givenchy and Yves Saint Laurent, among others. All of Jeffrey's associates are trained personal shoppers who offer warm and insightful assistance.
+1 212 206 1272
449 West 14th Street
KIRNA ZABETE
This two-floor boutique has been attracting fashion fans ever since its 1999 opening.
The store carries a well edited collection of clothing, jewelry and accessories from established designers like Balenciaga, Celine and Lanvin, as well as pieces from select up-and-coming labels.
+1 212 941 9656
96 Greene Street
LINDA DRESNER
This exclusive and modern store caters for many of Manhattan's sophisticated and elegant customers, who book ahead to make use of Linda Dresner's expert staff during private shopping appointments.
Linda Dresner presents her discerning clientele with a carefully-edited selection of pieces from top designers like Chloe, Balenciaga, Dries Van Noten and Marni.
+1 212 308 3177
484 Park Avenue
SAKS FIFTH AVENUE
Saks Fifth Avenue has been one of the city's preeminent high-end department stores since it opened in 1924.
The ten-floor luxury behemoth buzzes with brands like Gucci, Escada, Marc by Marc Jacobs, Chanel and Fendi.
+1 212 753 4000
611 5th Avenue
SCOOP
Scoop first opened in New York City in Soho in 1996. Since then, the store has branched to additional locations on the Upper East Side and in the Meatpacking District.
The store is merchandised to be the ultimate closet, brimming with brands like Diane von Furstenberg, Missoni and Rag & Bone.
+1 212 925 3539
473-475 Broadway
FASHION AND ACCESSORIES
ALEXANDER MCQUEEN
Phone: +1 212 645 1797
Address: 417 West 14th Street
Website: www.alexandermcqueen.com
ALFRED DUNHILL
Phone: +1 212 753 9292
Address: 545 Madison Avenue at 55th Street
Website: www.dunhill.com
ANYA HINDMARCH
Phone: +1 212 750 3974
Address: 29 East 60th Street   Phone: +1 212 343 8147
Address: 115 Greene Street
Website: www.anyahindmarch.com
BALENCIAGA
Phone: +1 212 206 0872
Address: 542 West 22nd Street
Website: www.balenciaga.com
BURBERRY
Phone: +1 212 925 9300
Address: 131 Spring Street   Phone: +1 212 407 7100
Address: 9 East 57th Street   Phone: +1 212 707 6700
Address: 444 Madison Avenue
Website: www.burberry.com
CHANEL
Phone: +1 212 334 0055
Address: 139 Spring Street   Phone: +1 212 535 5505
Address: 737 Madison Avenue   Phone: +1 212 355 5050
Address: 15 East 57th Street
Website: www.chanel.com
CHLOÉ
Phone: +1 212 717 8220
Address: 850 Madison Avenue
Website: www.chloe.com
CHRISTIAN LACROIX
Phone: +1 212 753 2569
Address: 36 East 57th Street
Website: www.christian-lacroix.fr
DIANE VON FURSTENBERG
Phone: +1 646 486 4800
Address: 874 Washington Street
Website: www.dvf.com
DOLCE & GABBANA
Phone: +1 212 249 4100
Address: 825 Madison Avenue
Website: www.dolcegabbana.com
DONNA KARAN NEW YORK
Phone: +1 212 861 1001
Address: 819 Madison Avenue
Website: www.donnakaran.com
EMILIO PUCCI
Phone: +1 212 752 4777
Address: 24 East 64th Street
Website: www.emiliopucci.com
FENDI
Phone: +1 212 759 4646
Address: 677 5th Avenue
Website: www.fendi.com
GIORGIO ARMANI
Phone: +1 212 988 9191
Address: 760 Madison Avenue
Website: www.giorgioarmani.com
GUCCI
Phone: +1 212 717 2619
Address: 840 Madison Avenue   Phone: +1 212 826 2600
Address: 725 5th Avenue
Website: www.gucci.com
HERMÈS
Phone: +1 212 751 3181
Address: 691 Madison Avenue   Phone: +1 212 785 3030
Address: 15 Broad Street
Website: www.hermes.com
HUGO BOSS
Phone: +1 212 485 1900
Address: 10 Columbus Circle, Time Warner Center   Phone: +1 212 334 9001
Address: 555 Broadway   Phone: +1 646 336 8170
Address: 401 West 14th Street   Phone: +1 212 965 9442
Address: 132 Greene Street
Website: www.hugoboss.com
ISSEY MIYAKE
Phone: +1 212 226 0100
Address: 119 Hudson Street
Website: www.isseymiyake.com
JIMMY CHOO
Phone: +1 212 759 7078
Address: 716 Madison Avenue   Phone: +1 212 593 0800
Address: 645 5th Avenue, Olympic Tower
Website: www.jimmychoo.com
LOUIS VUITTON
Phone: +1 212 274 9090
Address: 116 Greene Street   Phone: +1 212 758 8877
Address: 1 East 57th Street
Website: www.louisvuitton.com
LULU GUINNESS
Phone: +1 212 367 2120
Address: 394 Bleecker Street
Website: www.luluguinness.com
MANOLO BLAHNIK
Phone: +1 212 582 3007
Address: 31 West 54th Street
Website: www.manoloblahnik.com
MARC JACOBS
Phone: +1 212 924 6126
Address: 385 Bleecker Street   Phone: +1 212 343 1490
Address: 163 Mercer Street   Phone: +1 212 924 0026
Address: 403-405 Bleecker Street   Phone: +1 212 206 6644
Address: 382 Bleecker Street   Phone: +1 212 929 0304
Address: 298 West 4th Street (Marc by Marc Jacobs Mens)
Website: www.marcjacobs.com
MARNI
Phone: +1 212 343 3912
Address: 161 Mercer Street   Phone: +1 212 257 6907
Address: 21 East 67th Street
Website: www.marni-international.com
MICHAEL KORS
Phone: +1 212 452 4685
Address: 974 Madison Avenue   Phone: +1 212 965 0401
Address: 101 Prince Street
Website: www.michaelkors.com
MISSONI
Phone: +1 212 517 9339
Address: 1009 Madison Avenue
Website: www.missoni.com
MIU MIU
Phone: +1 212 334 5156
Address: 100 Prince Street
Phone: +1 212 641 2980 Address: 11 East 57th Street
Website: www.miumiu.com
MOSCHINO
Phone: +1 212 243 8600
Address: 401 West 14th Street
Website: www.moschino.it
MULBERRY
Phone: +1 888 685 6856
Address: 387 Bleecker Street   Phone: +1 888 685 6856
Address: 605 Madison Avenue
Website: www.mulberry.com
OSCAR DE LA RENTA
Phone: +1 212 288 5810
Address: 772 Madison Avenue
Website: www.oscardelarenta.com
PATRICIA FIELD
Phone: +1 212 966 4066
Address: 302 Bowery
Website: www.patriciafield.com
PAUL SMITH
Phone: +1 212 627 9770
Address: 108 5th Avenue   Phone: +1 646 613 3060
Address: 142 Greene Street
Website: www.paulsmith.co.uk
RALPH LAUREN
Phone: +1 212 645 5513
Address: 380 Bleecker Street   Phone: +1 646 638 0684
Address: 381 Bleecker Street   Phone: +1 212 625 1660
Address: 379 West Broadway   Phone: +1 212 606 2100
Address: 867 Madison Avenue
Website: www.ralphlauren.com
PRADA
Phone: +1 212 334 8888
Address: 575 Broadway   Phone: +1 212 327 4200
Address: 841 Madison Avenue   Phone: +1 212 664 0010
Address: 724 5th Avenue   Phone: +1 212 308 2332
Address: 45 East 57th Street
Website: www.prada.com
SALVATORE FERRAGAMO
Phone: +1 212 759 3822
Address: 655 5th Avenue
Website: www.ferragamo.com
JEWELRY AND WATCHES
BREGUET
Phone: +1 212 288 4014
Address: 779 Madison Avenue
Website: www.breguet.com
CHANEL
Phone: +1 212 334 0055
Address: 139 Spring Street Phone: +1 212 535 5828
Address: 733 Madison Avenue Phone: +1 212 355 5050
Address: 15 East 57th Street
Website: www.chanel.com
CHOPARD
Phone: +1 212 223 2304
Address: 709 Madison Avenue
Website: www.chopard.com
DE BEERS
Phone: +1 212 906 0001
Address: 703 5th Avenue
Website: www.debeers.com
DIOR HORLOGERIE
Phone: +1 212 421 6009
Address: 17 East 57th Street
Website: www.diorhorlogerie.com
OFFICINE PANERAI
Phone: +1 212 223 1562
Address: 545 Madison Avenue
Website: www.panerai.com
OMEGA
Phone: +1 212 207 3333
Address: 711 5th Avenue
Website: www.omegawatches.com
PIAGET
Phone: +1 212 246 5555
Address: 730 5th Avenue
Website: www.piaget.com
TIFFANY & Co.
Phone: 212 755 8000
Address: 5th Avenue at 57th Street Phone: +1 212 514 8015
Address: 37 Wall Street
Website: www.tiffany.com