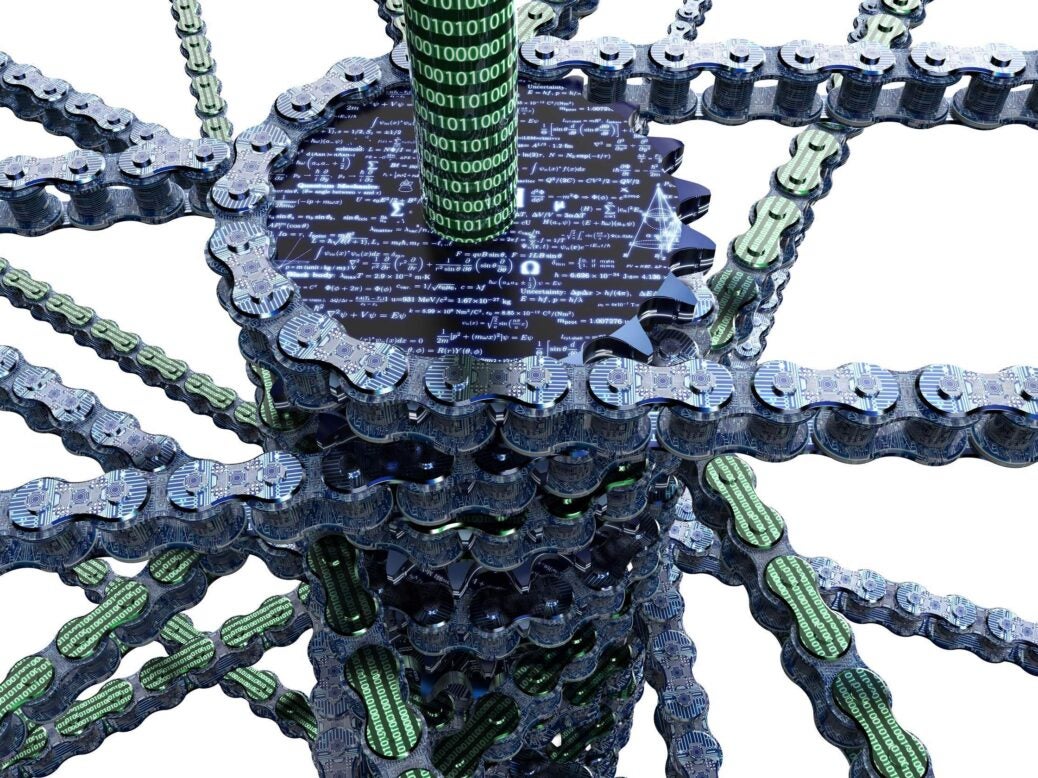 Whilst blockchain is the technology that backs up bitcoin and other crypto-currencies, companies and initiatives are exploring the other uses that underpin the distributed global computing and data storage technology.
The blockchain is, after all, just an internet-hosted network which stores information as a shared database. That means the information isn't stored in a single location and no centralised version exists for a hacker to corrupt, making it safe to use.
From sending money to a friend to verifying data and supply chains, there are some many things you can use blockchain for.
Blockchain beyond bitcoin: what else can do you?
1. Use it for clearing systems
The Australian Securities Exchange (ASX) revealed this week that it was going to replace it current clearing system with blockchain technology.
ASX's chief executive, Dominic Stevens, says the move will put "Australia at the forefront of innovation in financial markets." In addition, make transactions faster and more secure, as well as cutting costs. It is thought tens of millions of dollars could be saved by introducing the technology.
However, this could lead to job losses. Michael McCarthy, chief strategist for CMC Markets in Sydney, told the BBC that in the long term this would mean fewer staff in the settlement process.
ASX has been working with a US-based blockchain startup, Digital Asset Holdings, to develop the new system. It should be implemented by March 2018.
2. Get married on the blockchain
A couple got married using the Ethereum blockchain.
Because of the way the technology works, with unique codes for each individual transaction that cannot be changed or reversed, the blockchain has been heralded as a way to usher in smart contracts.
Kim Jackson and Zach LeBeau may have been one of the first US couples to do it, yet couples have been turning to the blockchain for marriages in Estonia.
The country uses the blockchain for storing its government data and as part of its e-residency program.
3. Use it for personal data verification
Deloitte wants to harness the power of the blockchain to help individuals and organisations manage their digital identities.
It says:
Users can create and store identity attributes like an ID reference, driving licence or passport, which can be endorsed by third parties to form verifiable credentials for use within any digital interaction.
This could be done through a Smart ID app, harnessing the blockchain to store and load identity attributes.
4. Or to send money across borders
Fintech startup Circle uses blockchain technology to facilitate peer-to-peer (P2P) payments.
Using the blockchain, the company now offers its user free cross-border payments because it doesn't need to rely on a third-party to do its currency exchange.
Marieke Flament, Circle's European managing director, told Verdict:
What we're seeing is all assets in a way are moving towards becoming crypto-assets. You can imagine a world where everything is happening on a blockchain capability.
Circle actually began as a bitcoin wallet, but has since moved away from that side of the blockchain because it found that the technology behind the cryptocurrency had more potential in how it could change the way people use and exchange money.
5. What about to hide your social media messages?
Nexus wants to take social media and make it private through the blockchain. According to Forbes:
Nexus is designed to be a social media platform where users are able to post information, send private messages, and create public transactions, sales, and crowdfunding, all through the blockchain.
At the moment, there are concerns over the end-to-end encryption used by social media companies in messaging, such as Facebook and WhatsApp, for supposedly harboring terrorists.
The UK's home secretary Amber Rudd has often spoken about trying to end encryption in this way.
However, by using Nexus's platform, all data stored on the blockchain is private so it erases any worries about what a government-sponsored end to encryption could bring.
6. Or you can use it to store government data
As mentioned earlier, Estonia uses the blockchain to store its government data. And it's not the only one.
Earlier this year, Ukraine announced it was partnering with the global tech company Bitfury to store its government data on the blockchain.
Valery Vavilov, chief executive of Bitfury, told Reuters:
A secure government system built on the blockchain can secure billions of dollars in assets and make a significant social and economic impact globally by addressing the need for transparency and accountability.
Georgia and Sweden also use the blockchain for their government data.
7. Companies can use it for their supply chains
In any industry, knowing and proving the provenance of a product is rather difficult. And the diamond industry is affected by this more than most.
However, London-based startup Everledger, headed up by Australian-born Leanne Kemp, uses the blockchain technology to store records on diamonds to document its ownership.
This is an attempt to stamp out rogue products, like blood diamonds, in the industry and keep products clean.
So far, the company has registered over 1m diamonds in this way.
This is something de Beers, the world's largest diamond producer, is going to be doing too. It has said it will use the blockchain to track gems, from the moment they are dug from the ground and every time they change hands.
As well, the Chinese e-commerce platform, JD.com uses the blockchain to allow customers to track the production and delivery of frozen beef, after scandals over food safety in China.
By doing this, the company reassures its customers that the food they are buying is authentic.
8. And it can even help people share renewable energy 
Brooklyn Microgrid, based in New York's hipster district, allows its customers to sell each other excess solar energy. The process is made possible using the Ethereum blockchain.
According to Motherboard, Robert Sauchelli, who doesn't have solar panels, bought a portion of energy from Eric Frumin, who has panels on his roof.
The transactions are completed through the TransActive Grid (TAG) platform, which uses Ethereum.
Sauchelli said:
"What's really nice about that is that it demonstrates that you don't have to have even a roof to participate in this.

"You could be someone who lives in an apartment somewhere who has a meter and support green energy and local economic development."