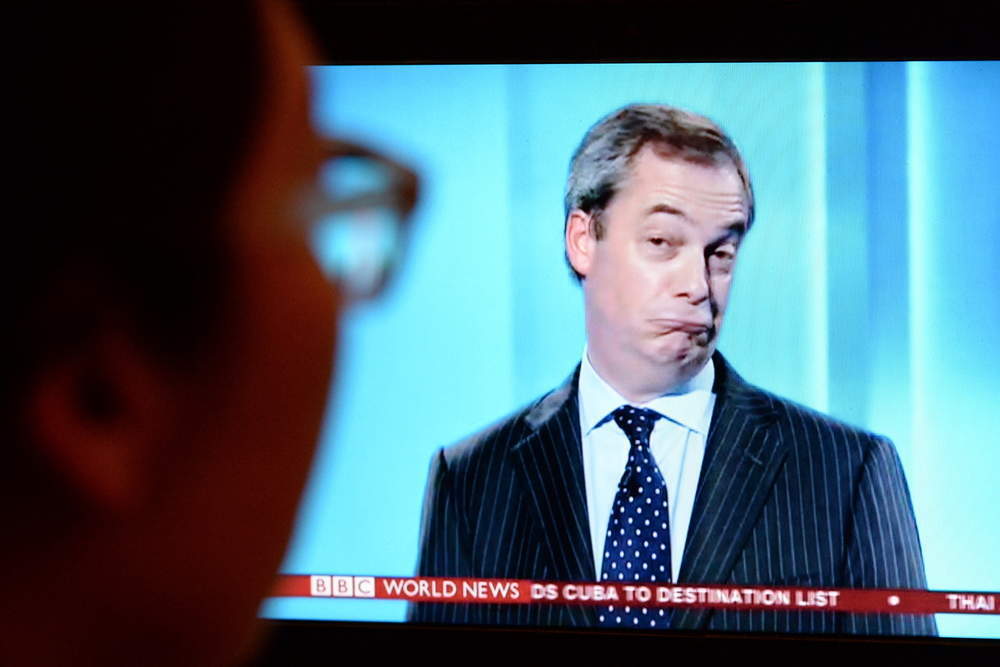 As results roll in from England's local elections yesterday, the Conservatives emerge undamaged, with slightly disappointing results for Labour.
But the real loser of the night was the party that championed Brexit – the United Kingdom Independence Party (Ukip) – which was all but wiped off the map.
Four years ago, the then-Ukip leader Nigel Farage predicted a "political earthquake" in the local elections.
At the time, Ukip was a relative upstart, but the prediction broadly came true, with the party taking 166 seats from what it called the establishment: the Conservative, Labour and Liberal Democrat parties.
Now those gains have been almost entirely undone.
As of 8am London time today, Ukip had kept two councillors, and has lost 92 of the 126 council seats it was defending in the 150 English councils which held elections yesterday.
Around 50 councils are still due to declare their results.
Ukip was the party that most unanimously pushed for Brexit, but it has had two years of leadership turmoil and decreasing popularity since the EU referendum.
The famously eurosceptic MEP, Nigel Farage, resigned as leader in July 2016, saying that he had achieved his political ambitions after the country voted to leave the EU.
He had resigned and returned twice before in 2009 and 2015.
Diane James was appointed as Farage's successor, but resigned in 18 days. Her replacement, Paul Nuttall, also resigned after disappointing results in the 2017 general election.
The party's only MP left in early 2017, and Ukip lost all 145 seats it was defending in that year's local elections. Increasing numbers of Ukip councillors switched to the Conservatives or left to run as independents.
This year, the former soldier Henry Bolton, who led the party from September, was forced out of the party after a convoluted leadership struggle.
Bolton's relationship with a party member who made racist remarks about Prince Harry's fiancée Meghan Markle was a source of much controversy.
His departure from Ukip triggered the party's fourth leadership election in 18 months.
Yesterday's results suggest that it is not just politicians who have been abandoning the party since the EU referendum, but voters too.
Of the main parties, ex-Ukip voters seem to have been mainly drawn to the Conservatives, with two to one favouring the Tories.
This shift accounts for some the gains made by the Conservatives, which were particularly prominent in areas outside London.
Farage also came in for criticism in the European Parliament this week, after he claimed that "Belgium is not a nation".