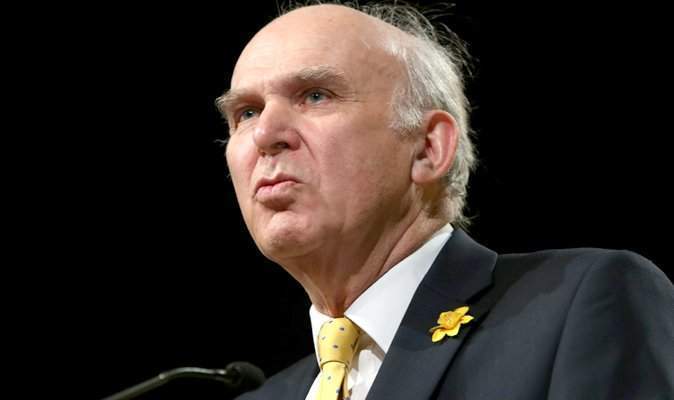 The UK's vote to quit the European Union last year is likely to hit the poorest the hardest.
But how bad could it actually be for households and the county's most vulnerable?
Former business and trade secretary Sir Vince Cable thinks it's going to be pretty bad, warning the UK economy is in "real danger" after Brexit.
"I always took the view that the British economy was weak — there is lack of training and innovation," he said yesterday during a panel discussion at a conference on the implications of Article 50 in London.
"I worry about the British economy now because although we have had growth, it is almost entirely driven by borrowing," he added.
Bank lending to individuals grew by £4.9bn in February, above the average of £4.8bn, partly owing to the Bank of England's (BoE) most recent decision to keep interest rates steady.
What's more, the UK is currently experiencing the fastest rate of expansion in consumer credit since 2005.
However, consumer-led growth is not necessarily a good thing, according to Cable.
"It is an old-fashioned consumer boom. Confidence in the housing market and high borrowing figures," he said. "But the British savings ratio is at its lowest level."
It is true that UK household saving rates fell to record lows last year because people spent more, while earning less on pension investments.
The proportion of income that households saved fell to 3.3 percent in the fourth quarter of 2016 — the lowest level since records began in 1963, according to figures published by the Office for National Statistics (ONS) last week.
Cable also pointed to the devaluation on the pound, which has dropped more than 16 percent since Britain voted out of the European Union (EU), as an indicator of lower wages to come.
"This is the sixth significant devaluation since World War Two," he said. "If you look back at the last two. The one that followed the financial crisis didn't help us one little bit. A weak pound will lower our wealth and cut people's incomes."
He went on to warn of the political fallout that could occur in the near future as workers see their pay decrease.
"Will workers get more aggressive? Yes. There could be a nasty political reaction to it [lower wages]."