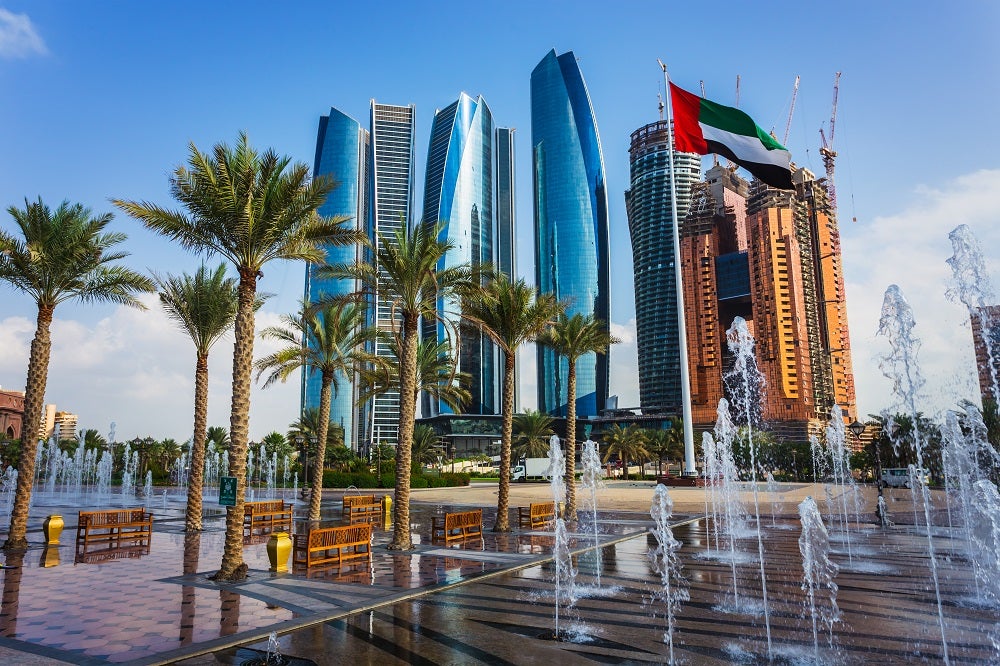 For ambitious founders and future-facing investors, there is nothing more inspiring than being part of a like-minded, enabled community – and this is exactly what Hub71 has built over the last three years.
The story of Abu Dhabi's Hub71 is one of collaboration and determination: this is an ecosystem which was built from the ground up, with innovation at its heart. Now home to more than 100 ambitious startups, Hub71 has turned its attention from establishment to growth, using lessons learned over three years to drive continued success.
For regional and international investors, being part of Hub71 represents the opportunity to be at the forefront of the future of industry as it emerges.
Growth opportunity
Elodie Robin-Guillerm, head of growth and strategy at Hub71, has not only witnessed Hub71's development into a thriving ecosystem for innovation and investment, but has been a key player in driving it.
"The atmosphere is quite different from in other regions," explains Robin-Guillerm. "Here we were building an ecosystem: building the capital structure while growing the critical mass of startups, educating corporates and inspiring students."
Abu Dhabi, the capital of the UAE, is ideally positioned between major stakeholders of Europe, Africa and Asia. There is no better location for founders and investors in the most cutting-edge sectors to accelerate their growth.
Hub71 is Abu Dhabi's global tech ecosystem, designed to empower entrepreneurs and nurture investment opportunities, lower barriers and ease pain points for innovators and investors alike, explains Robin-Guillerm: "We put the founders at the heart of what we do, and we connect them with other stakeholders of the ecosystem."
The Hub is a physical melting pot of stakeholders where knowledge can be shared and ideas can be generated – all in the interests of world-leading innovation.
For early-stage investors and ambitious startups looking to get their ideas off the ground, conservative and risk-averse regulators represent a stumbling block for innovation in many regions.
"In the UAE, the regulators are part of the journey," says Robin-Guillerm. "We had engaging discussions with regulators on how we can build and deploy the ecosystem. That's a game changer in this region."
This innovation-friendly initiative is open to deploying new technologies, encouraging entrepreneurs to test ground-breaking new ideas and supporting investors to back them. Thanks to Abu Dhabi's regulatory structure and the availability of critical infrastructure, proof-of-concepts can be developed quickly, and innovation is championed.
"The first year of Hub71 was about designing the first ecosystem and supporting the community of startups," explains Robin-Guillerm. "This has now been delivered by the team in an incredible way. Now when we are looking at the future of Hub71, we will see how we can scale."
The Hub71 effect
Hub71 provides a springboard to the wider MENA region and the global market. It is built around three vital pillars for entrepreneurs: access to capital, access to market and access to talent.
For investors and regulators, it serves as a study in innovation: an opportunity to tap directly into industry and its evolution.
"We can see where the market is going," says Robin-Guillerm. "We can test and develop new programmes to support founders and educate different corporates."
At the same time, the ecosystem feeds back to government agencies and regulators in an advisory capacity, ensuring that the regulatory framework continues to follow the trends and enable cutting-edge innovation.
"We are currently working on new types of programmes for Hub71 to support the broader vision of the Abu Dhabi government, such as the UAE government's Entrepreneurial National." says Robin-Guillerm.
To unlock the huge opportunities available in Abu Dhabi for startups and VCs click here to learn more Hub71's various programs.