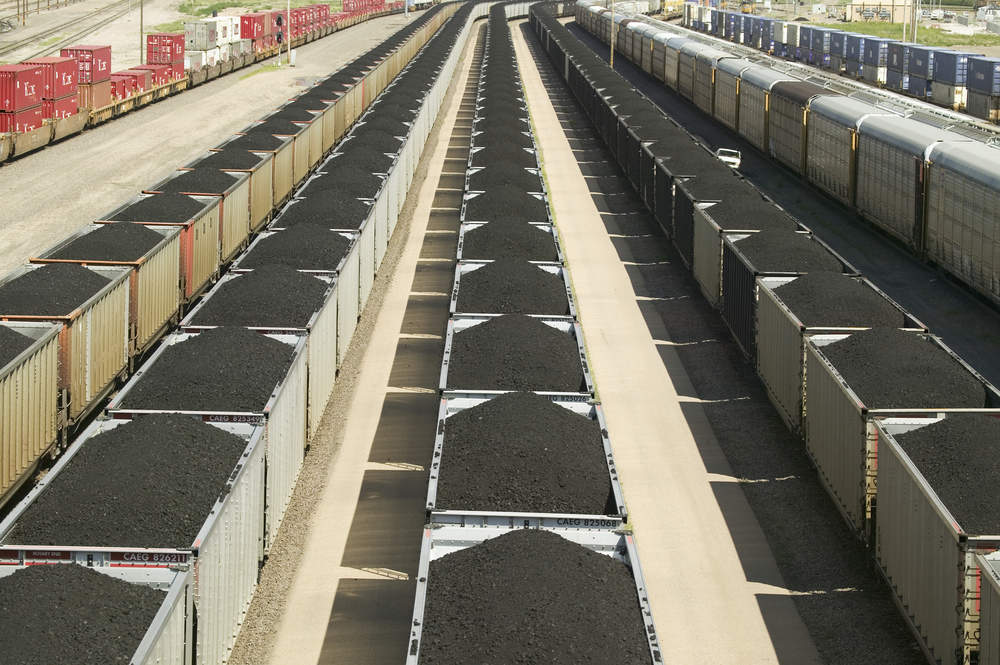 The revival of the US coal mining sector is a strong focus of the Trump administration, but critics are questioning whether that is possible in current market conditions.
Congratulations!

'First New Coal Mine of Trump Era Opens in Pennsylvania' https://t.co/aIRllxNLQA

— Donald J. Trump (@realDonaldTrump) June 12, 2017
But with demand in decline, and the price of renewably generated power becoming increasingly cheap, has US coal simply had its day?
How well do you
really

know your competitors?

Access the most comprehensive Company Profiles on the market, powered by GlobalData. Save hours of research. Gain competitive edge.
Company Profile – free sample
Thank you!
Your download email will arrive shortly
Not ready to buy yet? Download a free sample
We are confident about the unique quality of our Company Profiles. However, we want you to make the most beneficial decision for your business, so we offer a free sample that you can download by submitting the below form
By GlobalData
"Trump digs coal" was one of the most memorable slogans of the recent US election.
Throughout the once-prosperous coal regions of the US, Trump inspired hope.
After his pledge to reawaken the coal sector garnered thousands of votes, in March Trump signed an executive order to make good on his promise.
Trump digs coal
During the 19th century's US boom period, coal mining sustained hundreds of thousands of workers.
There is an estimated 3.9trn short tonnes of coal reserves in the country, of which 254.9bn short tonnes is thought to be recoverable.
But over the last few decades the industry has withered, decimating the communities it had supported.
Around the world, countries are moving away from fossil fuels and seeking new, renewable and sustainable sources of power that can be produced cheaply.
For instance, China only imported 205,000 short tonnes of coal from the US in the first nine months of 2016, down from 230,000 short tonnes for the same period in 2015.
Whilst this is just a fraction of the total amount of coal exported, it is symbolic of the global trend that has majorly contributed to the downfall of coal in the US.
A tough market for coal
Last year was the worst year for coal production in the US since 1978.
The availability of cheap, bountiful natural gas in particular has bitten into coal demand. In 2010, almost half of energy in the US came from coal, but by 2014 this was down to just 30 percent.
According to the US Energy Information Administration (EIA), coal production in 2016 reached 746.5m short tonnes, down from more than 1bn short tonnes in 2014.
A lot of this is due to the cost of coal versus gas.
A standard new-build coal power generation plant will produce electricity for $95.10/MWh whereas an advanced combined-cycle gas-fired plant produces it at $72.60/MWh, 31 percent cheaper than coal.
Under the Obama administration, new regulations were brought in as part of global efforts to reduce CO2 emissions.
The target of a 30 percent reduction in carbon emissions by 2030 was split by state, giving each a goal based on feasibility, cost and current emissions.
While this could be achieved in a number of ways, for many states it would necessitate the closure of existing coal power plants. Existing and new-build plants would have to  ensure their carbon emissions stayed at or below 1,100lbs/MWh.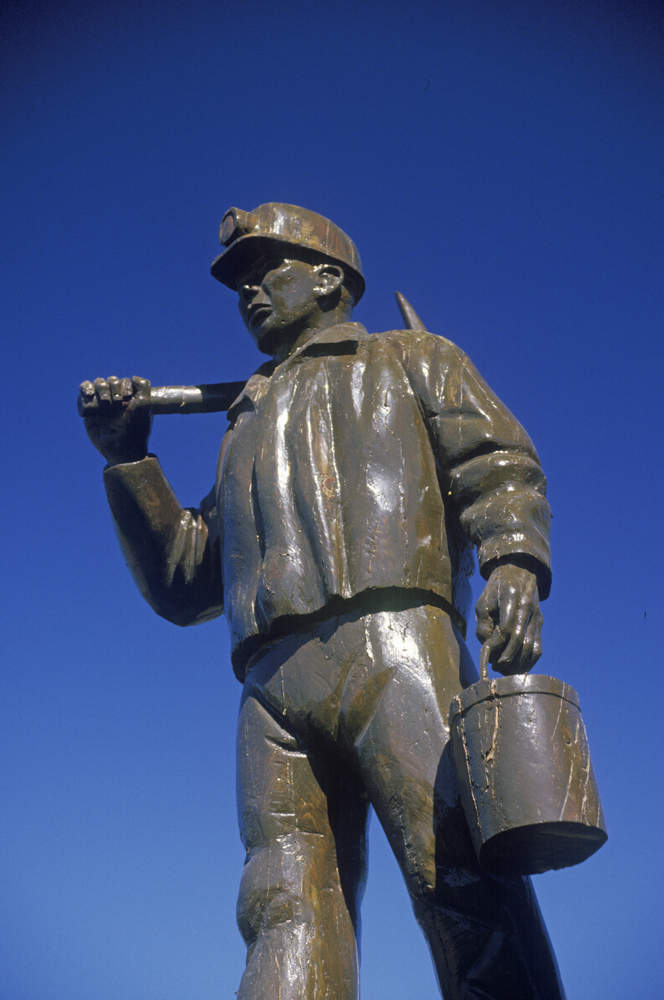 Obama's Clean Power Plan was a frequent target for the Trump campaign, which claimed it had resulted in unworkable conditions for US power plants. Indeed, coal companies have been struggling, with big players such as Peabody Energy going into administration.
There has also been a drive towards a more diversified energy sector, in pursuit of cleaner, low-carbon sources of energy.
In 2015, solar and wind represented two thirds of new power generation sources; the technologies are becoming increasingly popular and cheaper as innovation progresses.
In the Great Planes, Moody's has estimated electricity produced by wind power to cost just $20MWh, compared with $30MWh for electricity generated by existing coal plants in the area.
According to a report by the Columbia Center on Global Energy Policy, the causes of the downturn are natural gas (49 percent), low demand (26 percent), renewable energy (18 percent) and Obama-era regulations (three percent to five percent).
Federal interventions
The Trump administration's plan to aid growth in the coal sector began on his first day in office, to the acclaim of his supporters.
National Coal Council chief executive Janet Gellici said:
I think there are a number of things that the administration is interested in doing, and they're focused around pro–development; the administration is very pro-market and pro-American.
This pro-American stance focuses mainly on unemployment brought about by the struggling coal industries.
The number of people employed has dropped significantly, as last year alone 7,500 coal mining jobs were lost, following on from the 50,000 between 2008 and 2012.
This drop in job availability is partly due to the implementation of more advanced technologies and the increased use of automation for certain mining techniques.
However, mine closures from a lack of demand and a challenging economic climate are also a significant factor.
Over the course of Obama's presidency, 22,700 new regulations were brought into place across all industries.
Many of these affected the mining sector, costing the industry billions and putting mines that couldn't afford to comply out of service.
Trump's executive order stopped all pending regulations, including the stream protection rule which would have lowered the limit of coal waste that could be disposed of in nearby streams, and required mining companies to restore waterways and excavated areas to their former conditions, so they could support other activities.
If maintained, this regulation would have cost the coal industry an estimated $81m a year, according to the Interior Department.
Gellici said:
In terms of pro-development, one of our prime interests is in preserving and rejuvenating the existing coal fleet, the coal power plants. That's part of the pro-development agenda for the administration. We'll be available to avoid any of the negative economics of some of the stranded assets there and continue to provide a diversified energy portfolio.
The repeal of regulations was Trump's first act of federal intervention, but the most prominent came with Trump's announcement that the US will leave the Paris Climate Accord.
On 1 June, Trump declared:
Compliance with the terms of the Paris Accord and the onerous energy restrictions it has placed on the US could cost America as much as 2.7m lost jobs by 2025, according to the National Economic Research Associates. By 2040, compliance with the commitments put into place by the previous administration would cut production for the following sectors: paper down 12 percent; cement down 23 percent; iron and steel down 38 percent; coal — and I happen to love the coal miners — down 86 percent.
The Paris Climate Accord encourages nations to set voluntary goals based on national circumstances, to meet the worldwide aim of limiting global warming to two degrees above pre-industrial temperatures.
While the targets may include curbing highly polluting sources of energy such as coal, they do not necessitate it.
Diversified coal and energy
In order to survive, the coal industry in America needs to diversify, something the NCC is aware of.
"I think pro-development for the coal industry also means advancing new markets for coal," said Gellici, continuing, "CO2 for advanced oil recovery, coal conversion products, taking coal and using it to make chemicals and fertilisers, transportation fuels, rare earth elements, those types of activities."
Trump's move to support the coal industry has caused concern amongst environmental organisations and world leaders, as it deviates from efforts to curb CO2 emissions and part of his much talked about denial of climate change.
However, the NCC believes that support of coal will actually mean support of more efficient plants and carbon capture technologies.
Gellici said:
Our hope is that what we started will continue. I think the US and China are leading efforts to advance CO2 capture and storage technologies, and I would hope that will continue because it's an important component of building up our energy infrastructure and sustainability.
Gellici believes that coal must continue to play a part in energy in the US, but this does not mean a halt to the pursuit of renewables.
"I don't think that interim sources of power generation such as solar and wind are going to provide the energy resources that we need," she says, "But it's not an either/or proposition here, we don't have to make a choice of either fossil fuels or environmental stewardship." Instead, America intends to rely at least in part on its most abundant resource, coal.
Can it make a comeback?
Trump's administration has a lot of support from the American people for increasing their focus on coal.
But this is in competition with increasing support for renewable sources of power generation, a division in America which will hamper the amount of legislation he can bring in and its implementation.
The greatest barrier to Trump's plans, however, is the economics. In current market conditions, American coal production on a large scale simply does not make sense.
Natural gas is cheap and well-established, whilst the price of wind, solar and other renewable technologies is dropping at an impressive rate.
Coal will continue to play an important part in America's energy makeup for years to come, and supporting a diversified coal sector that is more efficient and embraces systems such as carbon capture is admirable.
But this will not be enough to counter the job losses the industry has already and will continue to see. In 2008, wind power generation overtook mining, providing 85,000 jobs in the US, an increase of 70 percent from the previous year.
On both fronts, it seems that coal mining can no longer compete.
This piece originally appeared on Mining Technology