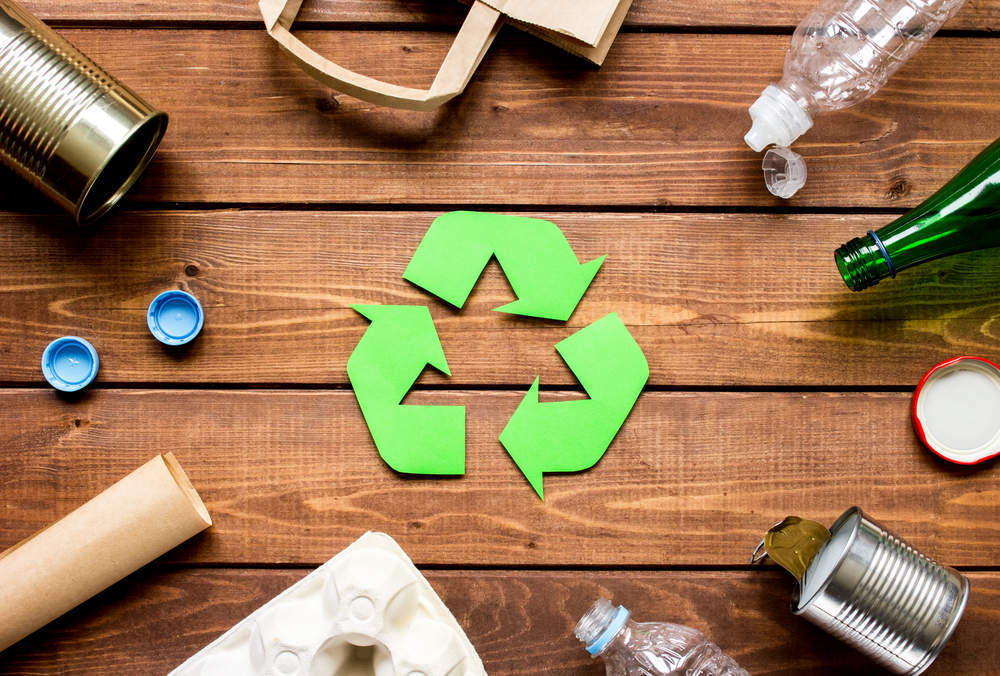 Unless you live in Burgess Hill (or one of the villages surrounding it), a small town south of London, the chances are you won't have heard of Charlotte's Cupboard.
Despite its relative anonymity, Charlotte's Cupboard might be one of the most revolutionary grocery shopping businesses out there.
The idea is simple: packaging-free shopping.
Rather than selling packaged items, Charlotte's Cupboard sells all its foods loose. Customers bring their own jars, bags, boxes, and bottles which are filled up at the Charlotte's Cupboard van.
Customers pay for their shopping by its weight. There are two options: book a delivery and the van will drive to your address or visit the van at one of the local markets they attend.
Still, Charlotte's Cupboard is firm about one thing. On their website they state with no uncertainty:
This isn't a new way of shopping, just revisited and revitalised!
They aren't wrong about that. Charlotte's Cupboard does hearken back to an older method of shopping, pre-dating supermarkets. That kind of shopping is still popular in some parts of Europe.
Verdict spoke with Charlotte's Cupboard's co-founders, Thalassa de Rementeria and Charlotte Cross, to find out how they came to set up their business, and what makes them so passionate about going plastic-free.
How did you come to create Charlotte's Cupboard?
It's been a journey! Interestingly, although we have been best friends for so so many years, as I was living in Spain and Charley was in the UK we found our path to a plastic-free lifestyle separately. Long story short, we have always been interested in learning as much as possible about everything and we began to understand how (unknowingly) destructive we are being towards the planet. This in turn led us to being incredibly shocked at how we use plastic without thinking and without really understanding it's mostly negative impact on the environment…

We were both working in different sectors, unrelated to what we do now, but we both felt very passionately about doing something that would be positive and lead to positive change in our day to day lives…

It's amazing how reducing plastic has now become such a big talking point this year. When we first began changing our own lifestyles it definitely wasn't on the radar as much as it is now. 2018 is going to be a key year in terms of people questioning the affect we are having through creating so much waste.
Why are you so passionate about packaging-free food deliveries?
There is nothing special about us, no reason we can live plastic free lives but no one else can, but we do understand that making changes to our lifestyle can seem daunting. We thought that offering a delivery service would be a great help for anyone interested in shopping plastic free.

All you have to do is say what you want to be delivered and you will get it at home, without the single use plastic that is so damaging to our planet! We think we have come up with an idea that makes it almost impossible not to reduce the amount of plastic you buy.

If you normally buy one packet of rice a week at the supermarket, we can deliver the same amount to your house, without the plastic.
What are the most popular products that people buy from Charlotte's Cupboard?
When we launched we had around 70 products and now we already have over 100, so I would say that all our products are pretty popular! They slot nice and neatly into your weekly shop and make positive change really attainable.

Our big sellers are probably staple foods such as oats, rice, flour, nuts etc. We also sell some great snacks that have proven to be very popular among our amazing customers!

Then, with regards to our non food products, I would say that our wonderful smelling and natural soaps are also a big hit!
Do you have any plans to expand further or franchise your business model?
Yes, our plan is to expand further and continue to grow our stock as well.

We have strong marketing and business backgrounds, including expansion and rapid growth, so we are currently evaluating our options to see what will be the next step.

In the meantime, we are enjoying every moment as much as possible with our customers and what we are learning from them and from the business itself.
What would you say to governments or decision makers about reducing packaging?
Reducing plastic, evaluating our waste situation and the current issues we are facing should be a priority.

We are proving that it is not as difficult to reduce waste as some people might think, but we are two people and there is a limit to how much change we can encourage without the support of governments and key decision makers.

Luckily, we are getting a lot of support from local councils and from schools, but working on solutions to our current situation should be transparent and urgent.
What would you say is the single most pointless source of waste packaging?
There are so many! My first reaction was to think of cucumbers wrapped in plastic, but actually I think plastic bottles or straws are at the top of my list.

Everyone is capable of owning a water bottle and, living in the UK, we have access to drinkable water 24/7; all we have to do is ask! Lots of my friends tell me they forget to take a bottle out with them, but we don't forget to take our keys with us when we leave our house so it's not impossible to remember a bottle!
After launching in January, Charlotte's Cupboard already has a few hundred customers who visit their van on market days. The fledgling company also has a number of customers who receive home deliveries of their plastic-free shopping.
Charlotte and Thalassa also record songs for their customers, encouraging them to cut down on plastic waste, changing the lyrics to make them plastic-free related.
Their aim is to get people thinking about the issues that they care about and hopefully entertain them too.
What are others doing about packaging?
However, Charlotte's Cupboard is hardly the only business making strides in packaging-free deliveries. Another relatively new player in the industry is Farmdrop.
Similarly to Charlotte's Cupboard, Farmdrop focuses on "disintermediating the food chain".
Spokesperson Damian Hind told Verdict this "means to connect producers of food to local customers". Farmdrop aims to take supermarkets and wholesalers out of the supply chain.
Farmers can list products on Farmdrop and customers can buy them directly from there. Using its fleet of electric vans, Farmdrop acts as the delivery service.
There are numerous benefits to shrinking the supply chain in this way.
Hind said:
That allows us to sell premium quality produce at non-premium prices. The speed at which we can deliver from the farm to the customer is five times quicker than in the conventional supermarket supply chain.

The leaner, shorter supply chain means we can provide value for every stakeholder in every part of that business chain. For the producers we can give them an unprecedented share of the final retail price. The local fresh suppliers will get around 70-75% of the final retail margin. For some products, that's almost double what they'd get from the supermarket.

For dairy, for example, we pay our suppliers around 80% of the retail price. That's an industry that's suffered heavily from supermarkets using milk as a loss leader, completely destroying of the farmers.
Other benefits include being able to ensure high animal welfare standards from suppliers, supporting local farms, and providing fresher food to customers.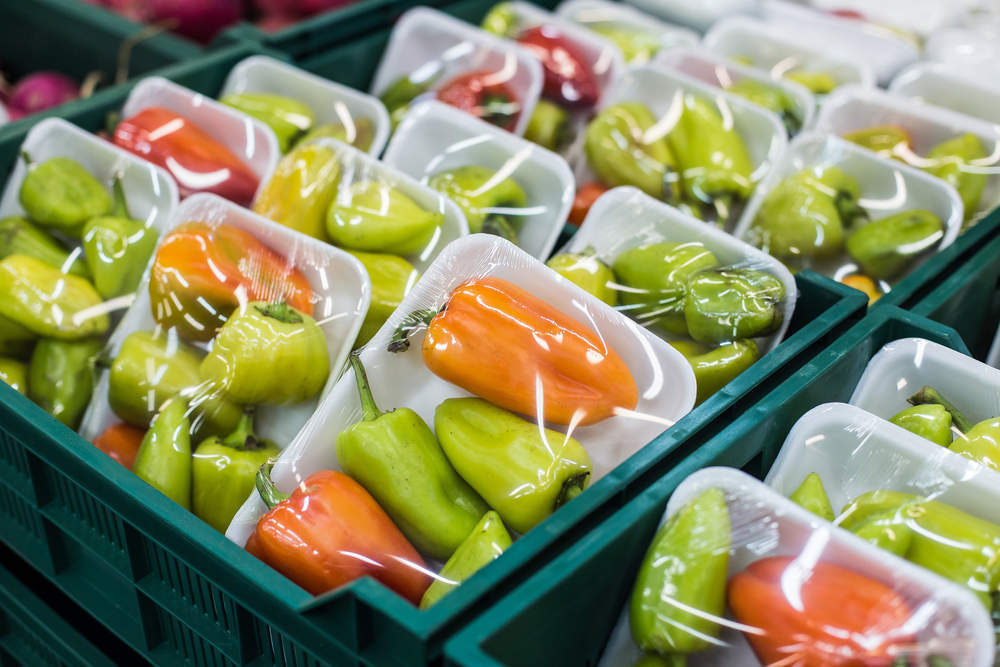 Farmdrop's packaging
One of the most interesting things Farmdrop can do with their model is reduce plastic packaging. Hind said that this is very much an issue that Farmdrop executives are looking into:
We have to work in partnership with our suppliers on it because there are certain health and safety standards that we have to adhere to with our packaging.

… We moved to a cooling system with reusable crates. What we do is rather than using carrier bags, we put fresh produce into bags with a cooling system which can be reused tens if not hundreds of times.

We have… ended the use of white paper and plastic bags for fruit and vegetables… We've removed non-degradable bags for chilled products so we can carry on using the cooling crates… we're going to carry on working at the margins around bigger innovations whether that would be people using glass jars for certain foods, returning bottled items, customers can already do that for certain things but maybe we could do that for other things.
Farmdrop has also announced a range of new policies aimed at reducing the amount of plastic packaging they use.
What are the major supermarkets doing about plastic waste?
Of course, these smaller suppliers making efforts to change the way UK customers shop is all well and good.
However, the real change will have to come from the supermarkets. Speaking to the BBC, Fraser McKevitt, head of retailer and consumer insight at Kantar Worldpanel, said the big four supermarkets (Tesco, Sainsbury's, Asda and Morrisons) account for 69.3% of all food shopping in the UK.
Verdict reached out to all the major UK supermarkets (Tesco, Sainsbury's, Asda, Morrisons, Aldi, Lidl, and Waitrose) to find out what initiatives they have in place to cut down on plastic waste.
While Morrisons, Tesco, and Waitrose did not response to our requests for comment, others revealed extensive plans to cut down on plastic packaging.
Their attempts to do so are not nearly as drastic as the likes of Farmdrop or Charlotte's Cupboard, however.
Lidl
Confirming to Verdict that it plans to increase the use of recycled materials in their own packaging to 50% by 2025, Lidl also said it plans to make 100% of packaging recyclable by the same deadline.
Lidl has also outlined various measures to reduce plastic waste.
It will remove 5 pence reusable plastic bags from all its stores from the end of 2018. Lidl claims this will remove 67 million bags and 134 tonnes of plastic each year. In addition, it has pledged to reduce plastic packaging by 20% by 2020.
Lidl has re-confirmed its interest in getting involved in a so-called deposit return scheme, the likes of which the UK government suggested in March.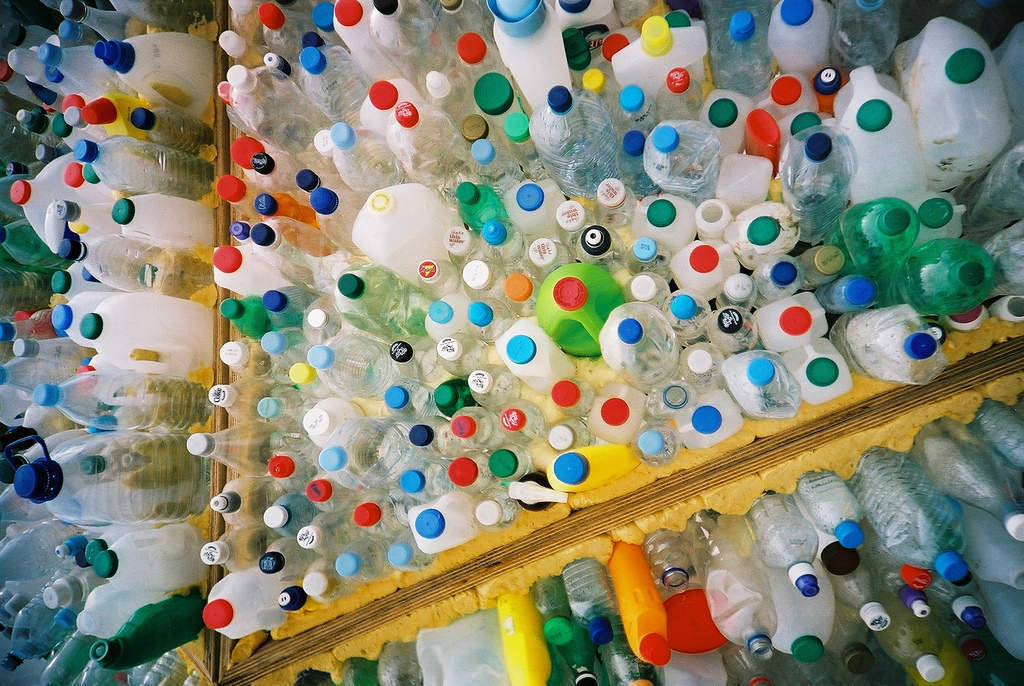 Aldi
Like Lidl, Aldi has pledged to outlaw five pence (around seven cents) plastic carrier bags. It also shares support for the deposit return scheme and is currently looking into how best to implement the policy.
Aldi has also pledged to publish the results of all their packaging reduction initiatives.
It hopes this transparency will allow customers to hold them accountable for their progress or lack thereof. It has set up a taskforce made up of both internal and external members looking into solutions to plastic packaging.
It's also worth noting that Aldi has sent no waste to landfills since 2014. It banned microbeads and microplastics from all products in 2015, two years before that became UK law.
Aldi will also be working with various community bodies to educate customers and school children on how and why to recycle.
Asda
Single-use five pence carrier bags are also on their way out at Asda. That's just one of a range of plastic-reducing initiatives Asda is working on. In a blog posted on the company's website, president and CEO Roger Burnley said:
Our logic is to remove plastic wherever we can, and where it is required, to make it as recyclable as possible.

For example, we are going to change the polystyrene bases in our pizzas to cardboard, removing 178 tonnes of plastic from customers' homes. We're also going to switch the 2.4 million plastic straws used in our cafes each year to paper. By changing our coloured drinks bottles to clear plastic, 500 more tonnes of plastic will be recycled.

We will eliminate single use coffee cups and plastic cutlery from our Home Offices completely by the end of this year. Plus, we'll be launching a 'zero profit' reusable coffee cup to help customers reduce their reliance on single use cups while we work to remove these from our shops and cafes by the end of 2019.
Burnley added:
So far, we've been able to identify a 10% reduction in the amount of plastic we'll use in our Own Brand products over the next 12 months.
Sainsbury's
A spokesman from Sainsbury's outlined both what his company is doing, and why reducing plastic packaging isn't quite as easy as it might seem.
Jordan Grant from Sainsbury's press office told Verdict:
It's important to remember that the purpose of packaging is to protect products through our supply chain, in our stores and in customers' homes – products getting out or damaged and contaminants getting in.

It also helps to reduce food waste. For example, Sainsbury's whole cucumbers are wrapped in a recyclable, low-density polyethylene (LDPE) film which extends their shelf-life by eleven days.
Still, despite the challenges, Sainsbury's has made some progress. It has reduced packaging on own-brand products by 35% since 2005 and aim to make that 50% by 2020.
In addition, Sainsbury's has made a range of its products' packaging with recycled goods.