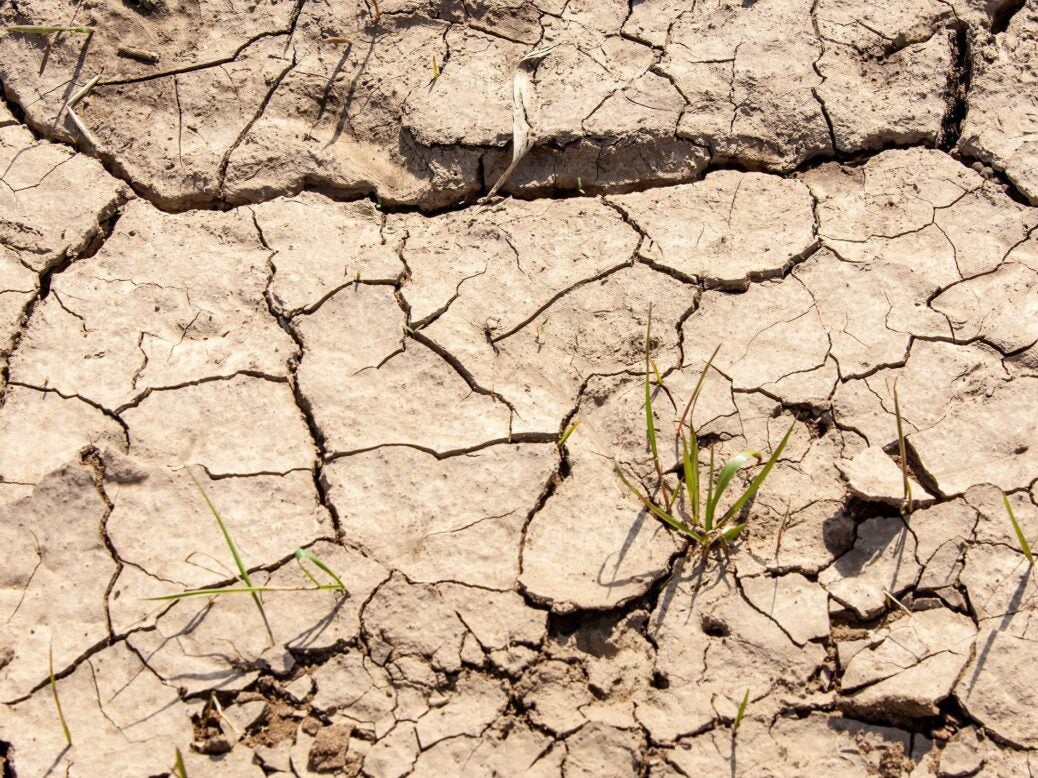 South Africa's second biggest city Cape Town is currently suffering from a drought so bad, the city is facing Day Zero.
This is when the city's government will be forced to turn off the water taps and the Cape Town water crisis will lead to its 400,000+ population queuing for water.
At the moment, the city's dams are at 25.5 percent capacity.
This is a decline of 0.8 percent the week before. Cape Town's largest dam, Theewaterskloof, is at 12.3 percent capacity. However, the last 10 percent of a dam's water is difficult to use, rendering Theewaterskloof's water practically useless.
This is Cape Town's worst drought in over a century. The city's government is urging citizens not to use more than 50 litres of water a day. Helen Zille, the head of the provincial government, said:
"Turn off the tap of your toilet cistern and use all of the grey water in your house from washing, save it, and put it in your toilet cistern.

"No one should be showing more than twice a week at this stage. You need to save water as if your life depends on it because it does."
How will the Cape Town water crisis affect its tourism industry?
Tourism is a major part of South Africa's economy. It accounts for around nine percent of the country's economic output thanks to its 10m international annual visitors. Cape Town alone attracts 1.5m visitors every year.
Yet, when hotels are changing their sheets every few days and removing their bath plugs, this is going to have a detrimental impact on the industry.
Sean Hyett, associate analyst in tourism, at GlobalData, told Verdict:
"Tourists in the city are going to have to be sensible with their water shortage. Tourists thinking about visiting the city need to take this into account as well."
A recent tourist who visited the city this year, Polly, told Verdict it wasn't too hard to stick to the water restrictions.
"[It was] quite easy as a tourist as we only drink bottled water anyway. There are lots of reminders everywhere to try and have a two-minute shower every day. As well, we were provided with a bucket by our guest to catch water from the shower in order to flush the toilet.

"The locals are recycling water wherever they can. The phrase 'if it's yellow, let it mellow. If it's brown, lush it down,' has been heard frequently."
It's likely that tourism numbers will fall for Cape Town this year following the water shortages. For one, people won't want to visit the city and impact its precious supply of water, says Hyett.
"As well, when you read the news about hotels washing sheets less regularly and only being able to shower for two minutes, tourists will be put off because they don't want the inconvenience.

"It's definitely going to impact the tourist industry in the city until the drought is over and no one really knows when that is going to happen."
Climate change and tourism
Last year, the Caribbean Islands, which thrive on tourism, were heavily battered by hurricanes. This comes at a major cost to the islands because as well as the clean-up and recovery costs, its likely tourists will put off from visiting the region as a result of the unpredictable weather.
Adverse weather impacts are affecting colder climates too, like in Switzerland.
Hyett says:
"For the past few years there's been very light snowfall during the ski season and this has deterred some people from visiting. Yet this year, people have been stranded because the snowfall has been so heavy.

"Climate change is making weather patterns increasingly unpredictable. People are going to have to start considering it for holidays."
Cape Town can follow in the steps of Melbourne
Whilst Cape Town waits for the rains to arrive, there is the case of Melbourne, one of Australia's biggest cities that suffered from a major drought from 1997 to 2010.
The city was forced to adopt numerous strategies to keep its water consumption low. To this day, the average water consumption per person remains pretty low as a result.
Hyett says:
The city continued to have a thriving tourist industry and hotels in Melbourne commonly implement water saving techniques such as installing flow restrictions on all shower taps.
As the Cape Town drought forces the city closer to Day Zero, cutting water is the only solution.
Hyett adds:
"Currently, Cape Town's only relief is a large amount of rainfall. In the long-term, it appears climate change will make water shortages an on-going issue for Cape Town. Measures which save water but do not deter tourists – such as flow restrictions – will be essential for the industry's future growth."