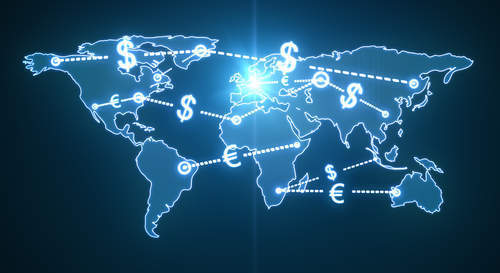 A completely cashless Sweden may become a reality sooner than expected. Often regarded as the poster child for cashless innovation, Sweden may completely ditch cash by 2023.
The cashless Sweden journey is fuelled by a number of different factors such as high adoption of mobile payments, a strong card system and a cultural switch away from cash.
There is no denying that in the UK the vast majority of consumers enjoy using cashless payment methods. Leaving cash behind allows for more convenience, speed and ease. Carrying purses and various cards has become an annoyance.
According to Sweden's central bank, Riksbanken only 13% of payments in Sweden are being made using cash.
Cash being wiped out at a rapid to facilitate a cashless Sweden
According to the WPR, 36% of the population in Sweden claim they never use cash, compared with 17% of Brits.
The big banks in Sweden are joining the cashless frenzy. SEB only handles cash in seven out of a total of 118 branches.
The bank is powering ahead and has previously announced that it would focus on providing digital tools in branches that encourage customers to conduct banking tasks on their own, however staff will be on hand to support them if needed.
So with consumers and banks across the country shifting towards a cashless Sweden what are the pros and cons of this revolution?
The pros
Certain types of crime reduced: Anyone running round with a purse full of cash runs the risk of the money being stolen. Once that money is gone, it's gone so a cashless society would eliminate that. Furthermore, illegal transactions such as drug trade will decrease as it typically takes place with cash so that there's no record of the transaction.
No cash management: Printing bills and coins is extremely expensive. Digital payments cut operating costs for businesses and banks. In a cashless society they wouldn't have to invest in secure storage facilities.
International payments: International payments would become far less frictionless in a cashless society. Instead of having to buy local currency when visiting a foreign country, travellers could pay with a debit or credit card or a mobile device.
The cons
Some will get left behind:  Certain groups of people in society risk getting left behind. The older generation may be uncomfortable using only digital technology to pay. Equally the homeless and unbanked would be left out with absolutely no way to complete any sort of transactions.
Digital hacking: Although cash can lead to crimes such as theft and mugging, a cashless society would open the door to far more online hacking.
Technology issues: A cashless society would be vulnerable to technical problems within the systems. If a technical fault happened within the global payment system trade could be halted and affect businesses and consumers worldwide.
Technological innovation is definitely shifting countries towards a cashless environment. Whether a fully cashless Sweden will happen is yet to be seen. However, it is clear that there is scope to ditch cash in the future.